Brexit Impact: Over 150,000 More Businesses Registered After the Referendum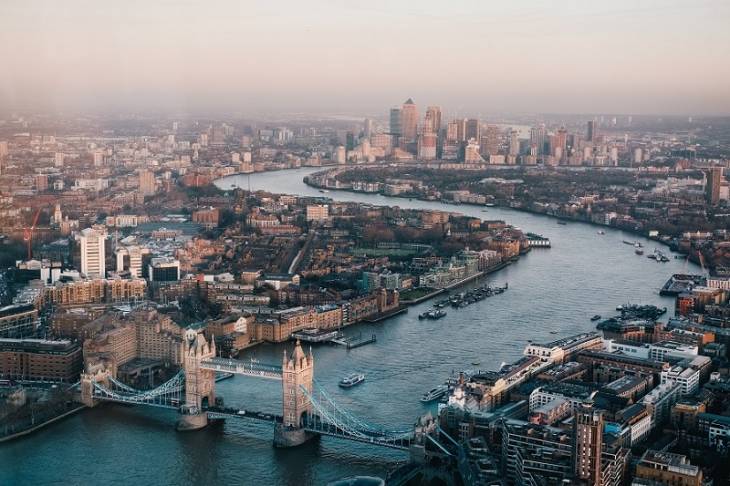 With the October 31st Brexit deadline set, uncertainty for UK businesses has lingered and grown. The question has been whether exiting the European Union is hurting or helping businesses.
AskTraders analyzed companies house data over a three-year period after the referendum was announced on 23rd June 2016 and compared to the same time period prior to this to discover if Brexit was good for business.
The findings were interesting, to say the least.
More than 150,000 more businesses were registered after the referendum was announced in 2016 with a total of 198,786. This is compared to the same time period (3 years and 2 months) before the announcement, where just 46,794 businesses were registered. 
If you are wondering where all these Brexit businesses are being registered, London leads the cities with the most new businesses.
London the Best Place in the UK to Start a Brexit Business 
In the UK, the best place to start a Brexit business would be the capital, according to companies house data.
As the home to some of the UK's largest businesses, it's no surprise startups flock to the big smoke with 46,624 businesses setting up here since the referendum was announced. 
This was followed by Birmingham (3938), Manchester (3709) and Bristol (2558). The top 25 best places to start a business-post Brexit can be seen below.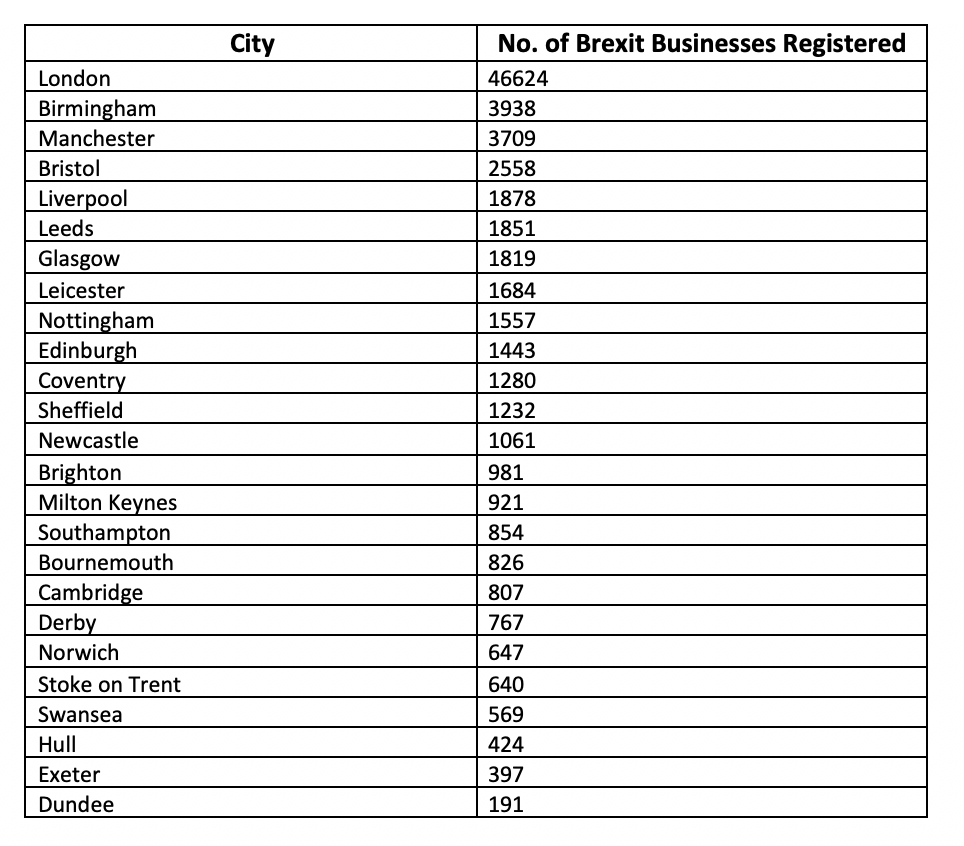 Image shows the top 25 cities to start a business-post the Brexit referendum. 
Commenting on the research, Steve Miley, senior market analyst at Asktraders said:
"What we are seeing here is a significant increase in companies, most likely from Europe, setting up in the UK. In other words, European firms looking to get a foothold in the UK prior to the UK leaving the EU. With so many uncertainties surrounding Brexit, the possible terms of Brexit and how business will be conducted between the UK and the EU after Brexit, setting up a company in the UK could be one way to reduce uncertainties."
If you are looking to expand your business or start a new business in the UK, these are the cities you should probably look into first.