10 Best Practices for Doing Customer Care on Social Media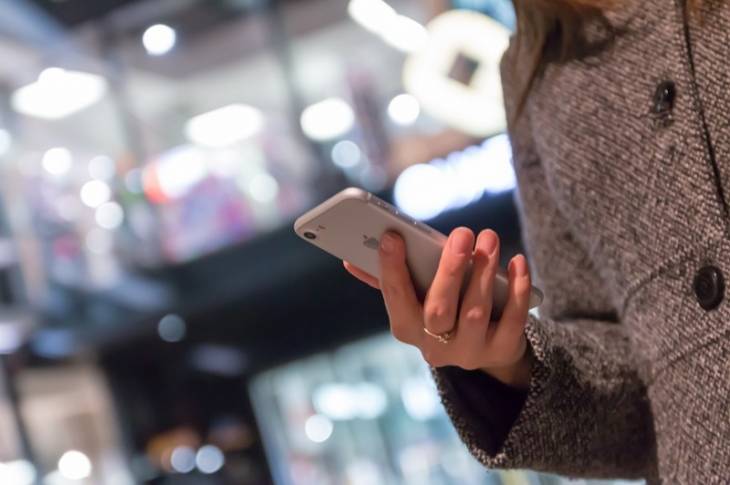 With over 4.26 billion people active on social media, a number projected to increase to almost six billion by 2027, it's only natural that most consumers prefer to engage with businesses via social media.
Whether it's to ask a question, give a compliment, or air a complaint, social platforms – like Facebook, Twitter, Instagram, etc – are the preferred method of communication.
So, no, caring for customers is no longer restricted to phone calls. While it's still useful, there isn't a huge need for us to transfer customers from one department to another to address the client's' concerns.
Over 90% of the US' fastest growing companies are reported to be using at least one major social media platform.
67% use Facebook and Twitter
81% make use of LinkedIn
30% use YouTube
44% blog as a part of their content and social media marketing strategies.
Companies make use of social media for a reason. This is because more than half of social media users seek customer service from companies through social sites. And what's more? Customers expect responses from a business within one day of airing a complaint or asking a question.
Social media customer care isn't going anywhere. It's here to stay, and continue until the foreseeable future.
Social Media Customer Care Trends
Automated ways of attending to your customers' needs is on the rise. Direct messaging and chatbots have taken the center stage. These pave the way for more sophisticated social data that marketers and businesses can use.
I. Ever evolving customer service bots
There is some advantages to be had for having chatbots. Your website and your social media account act as your 24/7 salesperson online. And with chatbots added into the mix, it gives companies the opportunity to do automated replies that can tide over a customer's inquiries.
Automated customer service is a quick-and-easy solution for offering simple answers to general questions.
II. DMs over public announcements
Customers nowadays are after more personalized experiences. These can be achieved through the use of direct messaging rather than public posts.
Some reports show that 54% of customers prefer social messaging channels and 80% of them engage with brands online. They depend on online platforms for customer car instead of telephones or email.
What was so wrong with public posts?
Technically, nothing. But DMs open the way for longer and more detailed inquiries. In the case of Twitter, for example. With DMs, you're not limited to asking questions under 280 characters. And, if you have personal information on the line, direct messaging is definitely the better option.
III. Personalized customer care
It should go without saying that people hate feeling uncomfortable or awkward. That goes for inquiring after businesses to. Personalization is one of the biggest trends shoving its way to the front in customer care trends.
People appreciate human interactions. They like active conversation even more; especially when it's done in a casual manner and with the use of emojis.
According to another, brands spend 98% of their time and resources trying to effectively reach customers. But they only spend 2% on customer care.
But thanks to technology advancements, businesses and companies no longer have the excuse of saying that customers are hard to reach.
Steps to Take Care of Customers on Social Media
Since the beginning of its development, social media was always intended for two-way communication. It's wonderful that companies nowadays are in favor of building relationships with customers rather than treating them like wallet gatekeepers.
Consequently, great customer care on social media grows business by:
Marketing products or services.
Listening to customers' needs.
Boosting brand awareness.
Here are 10 best practices you should apply for better customer service on social media.
#1 Hire the right social media customer care staff
You can try and have somebody in the company with a different expertise to take care of your social media efforts for you. But the results won't be as good as the ones that are dedicated to the job, full-time.
As it is in most jobs, social media requires a dedicated team. Contrary to what most people think, executing your social media efforts takes planning. If you want to stay ahead of your competition much easily, then this is a wise decision to make.
Remember that when it comes to social media for your business, most things are publicized. And it's viewable by just about everyone.
When you know you absolutely need it, don't miss out on the chance to hire a seasoned social media customer representative. He or she must have excellent written and oral communication skills -- with a few extra skills and traits (like humor).
#2 Make your hours and response times clear
No, you don't want to burden your customers with a concern like contacting you in the most inopportune of moments. It's a two-way situation. You don't want to be bothered at specific days of the week too, do you?
Therefore, it's important to emphasize the importance of making your availability hours and response times clear.
Set the right expectations for your customers. It's a win-win situation.
#3 Prioritize your social channels
Each social media platform draws its own set of audience.
For instance, take a look at these facts from Spredfast:
The majority of adults aged 18-49 years old prefer Facebook (at 88% and 84% respectively).
53% of teens say Instagram is the platform to learn about new products.
29% of Americans with a degree use Twitter.
LinkedIn is popular among professionals for establishing connections and sharing content with people of a similar niche.
YouTube reaches more adults between the ages of 25-44 years old (at 23% and 26% respectively).
39% of teens admitted that Snapchat was their favorite network.
Your responsibility as a product and service provider is to do your research. And ultimately, you need to know which social media channels your customers frequent. This is so you know where to reach them and expect their questions to come from.
#4 Reply as quickly as possible
The appeal in social media among customers is because it's available 24/7.
Other forms of customer support like email and phone call are obviously not available any time of the day. But because of the internet's availability, customers have developed an expectation for getting answers to their questions as quickly as possible.
In fact, 42% of consumers expect a response from businesses on social media within the hour.
This is the reason why chatbots are increasing in value and popularity. They cater to this need when humans can't. But keep in mind that your chatbots are just buffers. They delay the inevitable conversation that needs to happen between you and your customer.
So, as a company, you must respond to reviews, inquiries, and complaints as swiftly as possible.
What happens when companies ignore a customer or client concern?
This causes consumers to:
Raise their concerns using another channel.
Discourages customers from making purchases in the future.
Not recommend a brand's product or services.
Tell their experience to family and friends.
Complain publicly on social media.
Never use the company ever again.
#5 Know which customer posts should be resolved privately or publicly
It's general knowledge that when there's a customer question or complaint, it's advisable for businesses to address the concern publicly. It's to show transparency, and tell other customers that the company doesn't ignore a customer's grievances.
But since it's also a given that you can't please everybody, sometimes it's best to turn a concern from public to private.
You should have a process in place for directing complainants to a more private and direct channel. Too much back and forth on the comments section can be annoying to some of your followers.
Usually, after two or three rounds of dialogue in public, you should offer to reach out directly to the customer for a better and more detailed conversation. The other purpose is so that your customer can feel safer as they share confidential information (account details like their name, phone number, email address, etc) to resolve an issue.
#6 Respond to UGC
Negative or positive, any form of content generated by a user must be acknowledged -- as much as possible. And even if your follower count is far too many for you to respond to every comment, make sure to single out the really important ones and answer to those.
Express your gratitude for positive feedback too, of course. Keep in mind that a customer with concerns wants to be heard. It's that plain and simple.
Take the time to share really good user-generated content too. That way, your audience knows you care and actually check your feed in search of their concerns and their thoughts.
#7 Stay positive always
Ever heard of the saying, "Never fight fire with fire?"
That applies to social media as well. When you encounter a negative comment, it's natural to feel inclined to defend one's self. However, as a product or service provider, you must always meet negativity with positivity.
Keep your cool and your leveled head. Remain positive as you offer the best solutions to calm an irate customer. The end goal here is to show your customers that you value them, and that you care -- regardless of whether or not they're negative.
#8 Provide helpful resources
After a considerable amount of time in your industry niche, you've likely accumulated a bunch of frequently asked questions. Save your customer and yourself the trouble of having them ask and you answering the same question again and again.
For instance, a clients of a B2B company are having trouble with a software's password reset. Don't wait for a dozen questions. You can publish or provide a resource that will meet this need.
In addition, always be active in sharing helpful information that would improve the customer experience.
#9 Monitor your social media customer care progress
Data is crucial in everything. It's even more important when it comes to doing your customer care on social media.
How will you cater to your audience's needs when you can't identify their pain points? How do you solve their needs when you don't even know what they are?
And here, ladies and gentlemen, is why social media monitoring is crucial to your company's success as a product or service provider. This holds true whether your social media presence is new or seasoned.
There are a lot of social media listening tools online that you can use (rookie or no):
TweetReach,
HootSuite,
Mention,
Klout,
HowSociable, etc.
#10 Prepare for a social media crisis / disaster
Yes, everybody hates the 'D' word…
But it's a reality that companies face.
If you want to bring your customers the best experience, you need to set up a process on how you'll deal with irate and disgruntled customers on social media.
The public nature of social media can easily blow a small concern into a giant problem. And a customer crisis can get out of hand when mishandled inappropriately. For many companies, a social media problem is disastrous.
Keep in mind that the situation is always salvageable. Inc.'s Jessica Stillman offers a general three-step solution.
Avoid the knee-jerk reaction: Craft your responses well. Be thoughtful and strategic.
Don't cover up the mistake: Doing that will only land you in boiling waters. Be professional and adult about it. If it's your mistake, own up to it and inform the public that you're taking steps to fix it. If it's the customer's fault, don't be rude. Help them fix themselves.
Rebuild the dented image: Many have survived a social media crisis because they worked to rebuild the reputation they lost. It's an extensive process, and it takes time. But you have to do it if you don't want to fall behind.
The Takeaway: Customer Care is Social Media Marketing
Because of social media, the nature in which we interact with customers is now publicized. It's unavoidable, and it's really quite necessary when your clients and customers demand transparency and honesty.
Without a doubt, customer care is a part of your social media marketing strategy.
And these practices that you have to remember include:
Hiring the right people to do it,
Clarifying your business hours,
Prioritizing your best-performing social media channels,
Replying to customer concerns as quickly as possible,
Knowing which posts should be tackled privately or publicly,
Responding to user-generated content,
Staying positive while replying to negative customer concerns,
Providing helpful information and resources,
Monitoring your social media customer care progress, and;
Preparing for a social media disaster.