UK SME's Were Saving £489 a Month on Energy Bills Due to COVID-19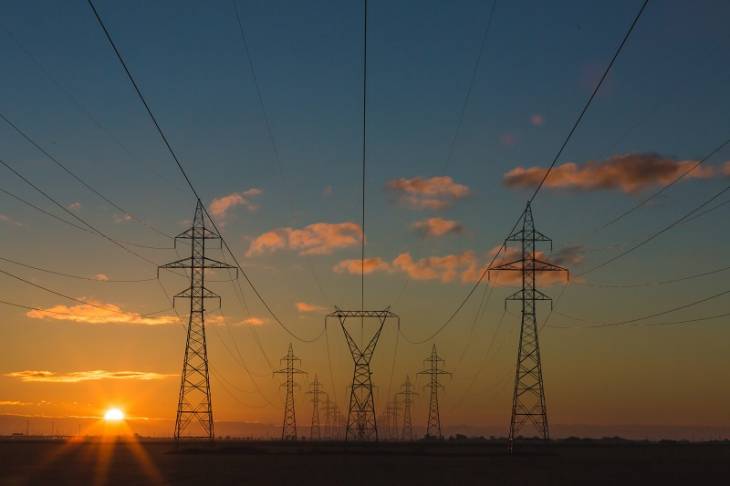 Many businesses are finding it difficult to navigate these uncertain times. One ray of sunshine is that small businesses are set to save an average of £489 (about $600 USD) per month. 
That's according to research by energy price comparison website BritishBusinessEnergy, who assessed the impact of business utility bills as a result of offices and workplaces remaining empty.  
With business energy rates varying across the UK, a handy map illustrates how much small businesses are saving on average across each region.
SMEs Average Monthly Gas and Electricity Savings by Region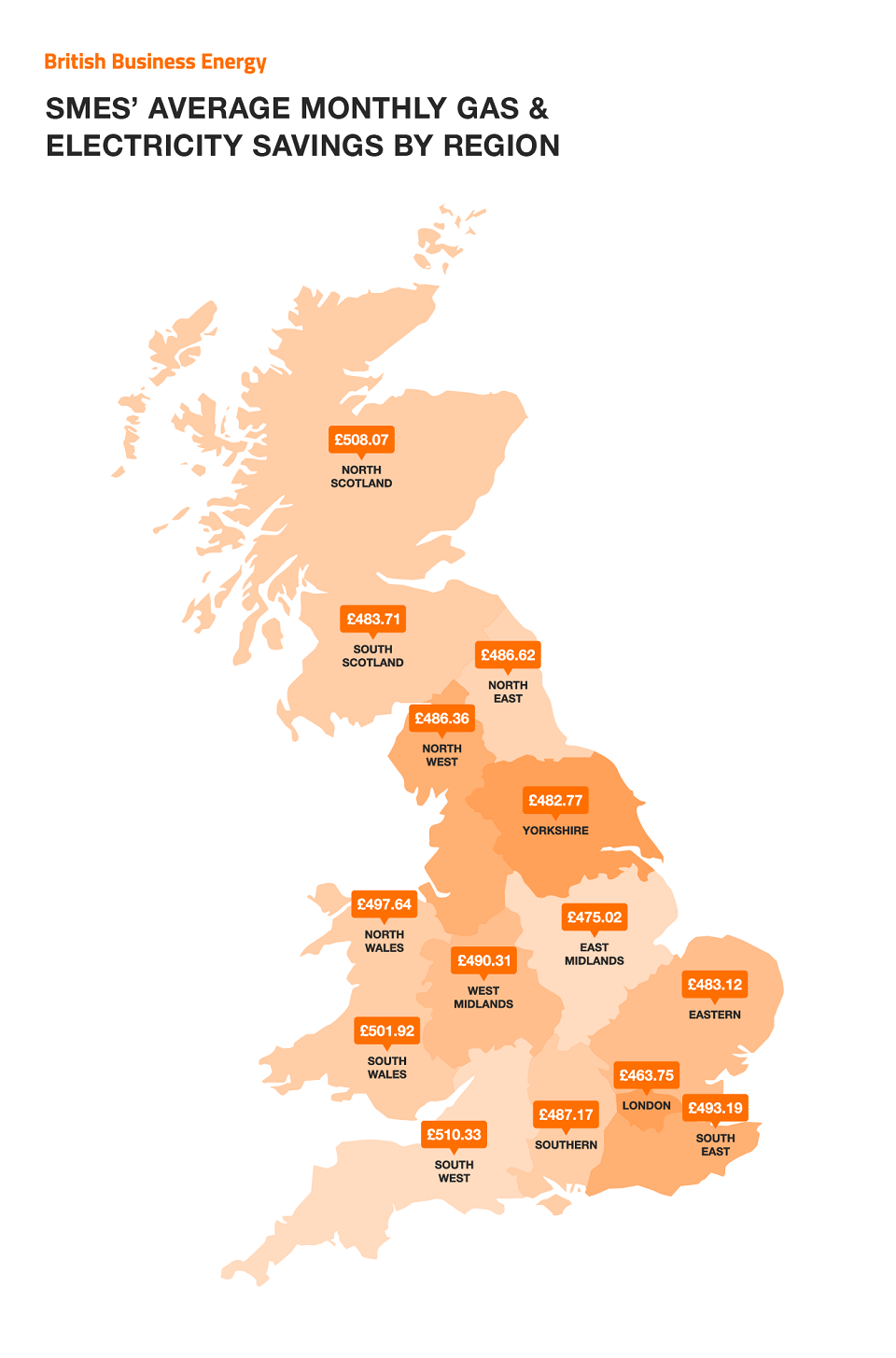 Map shows business energy savings by region - map, full table can be found here
As energy prices differ for each part of the UK, small businesses in the North West are set to save an average of £510 (about $666 USD) per month, meanwhile, small businesses in London are expected to save the least with just an average of £463 (about $573 USD) per month. 
The average monthly energy consumption for small businesses was calculated based on estimates of annual consumption, as per the table below.
Average Gas and Electricity Consumption for Businesses (Per Annum)
The average small businesses uses 22500 kWh for gas, and 32500 kWh of electricity per month based on per annum energy use.
Marketing Agency Saves £6,850 Per Month Going Remote
A marketing agency based in Sheffield and London have saved £6,850 (about $8,876 USD) per month by swapping the office to working from home.
Carrie Rose, creative director and co-founder of Rise at Seven said:
"We made the decision based on Government guidelines to ask our employees to work from home. We cancelled our monthly rolling contract with co-working spaces and in doing so have saved £4,000 a month on rent, £750 on energy bills, and £2,100 on travel expenses going back and forth to client meetings and pitches. We were lucky to not be tied into lengthy contracts but assessing where you save money is important to understand what your overheads are and where else things can be cut if needed."
Government Support for SMEs
The reality is that many small businesses have had to temporarily cease trading, so the amount saved in terms of energy costs is negligible if they are not able to continue functioning as normal.
However, for small businesses that are able to pivot and function remotely, this energy-saving could help to eradicate costs.
For businesses that are affected by the Covid-19 epidemic, the Government has recently announced financial support for SMEs.
a Statutory Sick Pay relief package for small and medium-sized businesses (SMEs)
a 12-month business rates holiday for all retail, hospitality, leisure and nursery businesses in England
small business grant funding of £10,000 for all business in receipt of small business rate relief or rural rate relief
grant funding of £25,000 for retail, hospitality and leisure businesses with property with a rateable value between £15,000 and £51,000
More information on Government support can be found on the Gov.uk Covid-19 Guidance page.