Key Questions to Ask Yourself Before Starting An On-Demand Business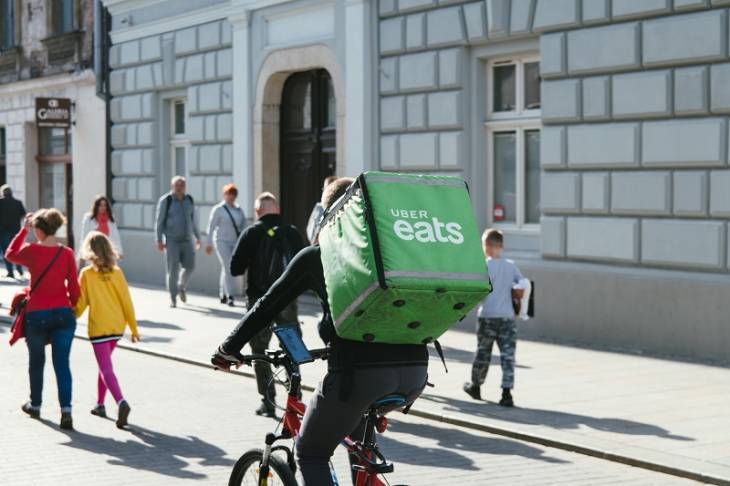 The on-demand business model gained a lot of momentum during the time people were maintaining social distancing and staying at home due to COVID-19. The model strives to provide fast delivery of products and services to customers' doorsteps when they need it.  
Based on speed, convenience, and simplicity of use, the on-demand economy continues to grow to date. In a world where we want fast answers and solutions to everything, the on-demand business model is increasingly replacing traditional business models.
From on-demand grocers working to ensure that food is delivered to the consumers to on-demand food deliveries that make sure people don't have to invest a lot of their time into cooking their own food, the on-demand business model is firmly establishing itself in the market.
On-demand is expected to gain even more prominence and significance as more businesses turn to and adopt the model. If you'd also want to get into the fray and start your own on-demand business, there are some key factors you need to consider before adopting the model. 
Firstly, you need to look for user pain points and opportunities you can meet in the market. Secondly, study the existing competition in the market, and also validate your business idea to determine if the solution you have in mind is viable and a good-fit for the identified market need.
Moreover, ensure you build a seamless and intuitive on-demand mobile and desktop app from where people will place orders for your on-demand services or products exactly when they need them.
As such, ask yourself (and have solid answers for) at least five basic and essential questions before you implement any on-demand business idea that you have.
5 Questions to Ask Before Launching An On-Demand Business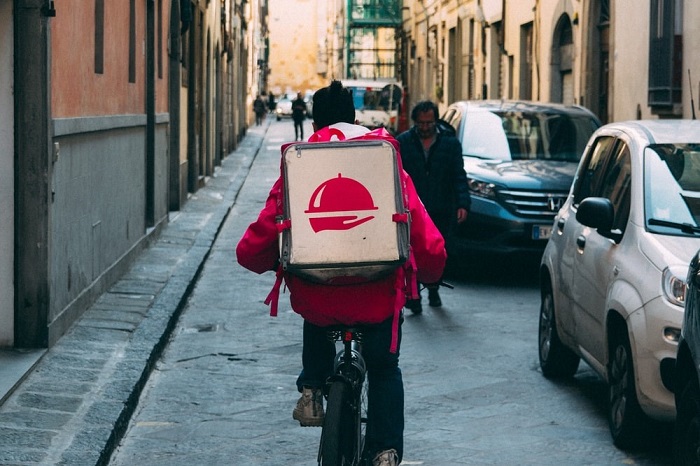 Answering these five questions will not only pave the way for a great development, but also help you gain valuable insights on how to organize and run your business.
These questions will give you a glimpse into what it takes to run a successful on-demand business so you can avoid failure:
Q #1. How will you ensure transactions within your on-demand app are conducted safely?
When you are building an on-demand delivery app solution, you are also incorporating in-app payments that will make the whole purchase decision easy and hassle-free. The payment aspect or system is the core to your business app, and it will make all the other parts come together.
The idea behind having a secure payment system in the app is that it will help you loop in the gateway in the most trusted manner possible. It will even help you with handling the multiple payments that may happen in a minute between the buyers and sellers using the app.
Apart from ensuring that the payments occur in a secure manner, it is important that the app enhances user experience throughout the users' ordering and payments process.
To make sure this happens, you can use reputable third-party payment processors and technologies that are both trusted and dependable.
Some top third-party payment processors you can use to enhance payments security, include:
Stripe: This tech tool significantly improves payment marketplaces. It's a popular payment processing tool that is used by big brands, the likes of Instacart, Doordash and Shopify.
Braintree: This another option that is both popular and safe. It allows you to integrate payment systems into your application easily. In fact, they come with PCI-like compliances too, which protects your app against fraudulent purchases.
Having said that, not all payment processors are right for every on-demand app. You need to ensure that the payment processor that you choose is a good for your particular app.
Some tips and factors to think about that should help you in choosing and determining if a payment processor is right for you, include:
If you are a high risk on-demand app, then you need to think of your payment processor as a way to cover the risk and reduce the fraud. So, pick one focused on that area.
What are the various currencies you'll be accepting? Consider the exchange rates for the different currencies, as well as the locations you will be covering with your on-demand app.
Do you think the payment processor you are planning to use will integrate well on your app and give a good user experience to your customers? That's something else to consider.
Q # 2. How will you get the vendors or sellers for your mobile app and on-board them?
Generally, marketplace sellers or providers often have difficulty adapting to new marketplace models. These are the people that make retail sales or remit services through your on-demand app.
While purchasing happens quite quickly and there is an exceptional on-boarding experience for the buyers, the sellers don't fall into the same segment. In fact, sellers are unaware of how to write a compelling description or take the right kind of pictures that would help them sell. This can prove to be quite a challenge that makes them stay away from your on-demand marketplace.
How will you develop an on-demand marketplace where you can easily help the providers on-board with minimal efforts and hiccups?
You need to have an effective and efficient on-demand app on-boarding strategy. For example:
You can use an impressive strategy similar to Le Tote, which helps the sellers understand how to use the app, metrics that will help them achieve their goals and even help them with goal setting.
You can even build dashboards in your admin app that will make it easier for you to on-board the new suppliers through a simple yet effective on-boarding program.
You can also help them write the ideal copy and device effective methods to attract clients
Q # 3. How will you attract clients or customers to your on-demand marketplace?
The main goal of your on-demand app is to facilitate your business, increase revenue, and even keep engaging the audience as per the demands of the industry. Growth is also essential to keep up with the revenue demands, but it is easier said than done without a solid strategy.
You need to have a realistic marketing plan and promotional strategy to steadily grow your client or user base, and to manage the growth of the business and app downloads. Apart from that, you also need to stay relevant to the industry and your target audience.
How will you manage all of this while improving brand visibility and increasing the value of your on-demand business?
You can use these proven suggestions:
Start by cultivating trust among your customers by putting in place measures that ensure the sellers who use your app sell high quality and high value products. It is not just about pricing it right, but also ensuring that you actually deliver good value as promised.
Position yourself in a way that the customer knows you are always available to meet their needs exactly when they need it. That means you should be reliable and treat your business as you want the customer to treat it, and thus you can build the right image.
Invest in the right branding strategies and keep enhancing your market awareness and position.
Q # 4. How will you initiate binding contracts and agreements?
The agreements or contracts with your suppliers play an important role in managing your brand image. Well-drafted contracts and agreement increase your business' reputation and trust among the sellers or providers of the on-demand business. They bring clarity in business relationships.
The on-demand marketplace consists of several players, including those who are not in the limelight. Make sure that you have well-drafted and signed contracts with all of them. By having valid and signed agreements, it will make all the work done genuine and transparent.
However, when you are dealing with people online, how will you make sure of this?
Electronic signatures and electronic drafts are a legal way to get consent or approval on electronic documents or forms. E-signatures can replace a handwritten signature, and you can utilize them in online document signing to complete and validate contracts and agreements.
That way you will have legal contracts in place and ensure you also have trusted people aboard.
Q # 5. How will you ensure you continue to innovate and provide dynamic solutions?
Growth is important for sustainable business, and that requires the aquisition of new users. If you are investing in growth, you it also means that you need to invest in innovation and valuable solutions to your customers' needs.
But how can you make sure that you are constantly innovating and providing high value and dynamic solutions that differentiate your on-demand business from the competition?
Well, some suggestions you can use to do exactly that include:
Continuously looking for gaps in the marketplace solutions that you have developed, and seeking solutions that you believe will solve those gaps. That means you'll constantly be improving and employing newer and better tools and technologies in your business.
Build on your idea and pave the way for further growth. That may entail initiating and implementing ideas that you believe will improve the existing user experience.
Finally, keep adjusting and enhancing your solutions based on users' feedback, and any other methods you have in place for interacting with your customers.
In Conclusion
When you build your own on-demand business, you are catering to the need for speed and convenience that users today crave. Be prepared to meet that need to a tee.
Moreover, your quest for stellar service and innovation does not end with the new idea you have developed. You should constantly work on the idea and keep improving it and reinventing to stay relevant and in-demand. That's how to win in the competitive on-demand business landscape.