How to Adapt Your Content for Rising Voice Search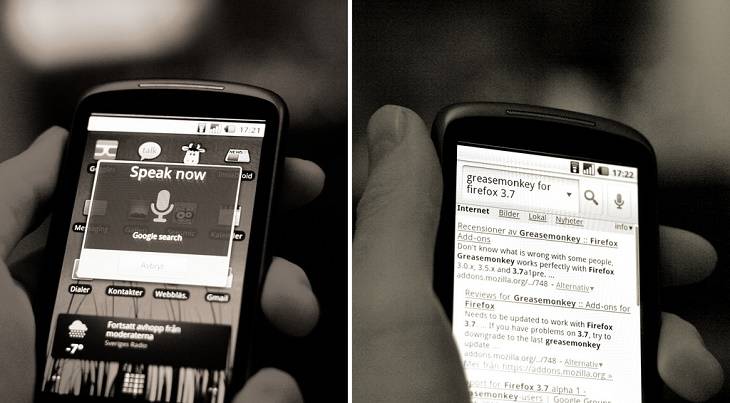 The prominence of voice search has been growing steadily over the years, and it skyrocketed even more in the last year. We've known that writing content for voice search is not just an option. It's a requirement – if you want to continuously cater to your audience's needs, that is.
It's not even far-fetched to say that voice-only search is the new form of organic search. A voice search revolution is on the rise, and it's already happening as we speak. Just take a look at some of these statistics:
50% of all searches by 2020 will be voice searches (ComScore).
13% of American households owned a smart speaker in 2017, and experts predict it will rise to 55% by 2022 (OC&C Strategy Consultants).
January 2018, an estimation of 1 billion voice-searches were conducted per month (Alpine.ai).
25% of individuals 16-24 years old use voice-search on mobile (Global Web Index).
Brief History of Voice Search
A decade ago, doing voice search on Google (or other search engines) would have been a nightmare. You couldn't simply ask the system in a conversational matter, expecting it to understand the context behind your words. It would have given you different results, completely.
Whereas today, you could ask the voice assistant something like, "Who is Gary Vaynerchuk?" And then proceed to ask, "How did his business start?" His, referring to Gary Vaynerchuk's business, and the voice assistant would understand what you mean and provide the ideal results.
Google's journey to provide the best results to searcher queries began with Knowledge Graph -- Google's massive database for public information. It was the herald that entailed bigger and more game-changing algorithm updates for the search engine.
And then Hummingbird came around, which came as an improvement to Google's core algorithm. It's the algorithm update responsible for making voice-search and conversational searching possible. Recently, however, Google took it even further with their machine learning AI, RankBrain -- first featured in a Bloomberg news story.
To sum it all up, these three all worked toward a common goal: to provide searchers with the best results in their queries.
Step-by-Step Guide for Writing Content Optimized for Voice Search
The search engine updates are beneficial, but relying solely on them is not advisable. Do that, and you and your business will fall into anonymity. Because, while Google carries part of the weight to serve its users better, you must optimize your web content to meet the standards of the current technology.
Besides, your failure to comply to these new regulations can result in dire consequences, involving a drop in rankings and suffering through a penalty.
Step 1: Understand and implement user intent
With search engines nowadays, it's all about searcher intent. Understanding a searcher's intentions, leads to an easier time figuring out products and services that would satisfy them. Expert marketers classify searcher's' intent into four types:
Informational intent: Most common kind of intent. Users have a specific question they need answers to.
Transactional intent: People avail of services and purchase products online, and that is the main reason behind this type of intent.
Commercial intent: These users look up specific services and products with every intention to get them in the future.
Navigational intent: Users are after locating a specific website.
Nailing searcher intent down to a tea takes more than knowing a person's job, location, buying power, gender, etc. Human beings are complex individuals, and we don't have the same tastes.
Figuring out searcher intent starts with knowing these four types of intent, and then going on to conduct your research on the search engine and classifying results according to the four types of user intent.
Step 2: Do your longtail keyword research
Writing content for voice-search means being conversational in your delivery with your target audience. And when you think about how people look up information on the internet via voice-search, most don't prattle short and general keywords.
People converse with voice assistants like they would with human beings. This calls for the need to use long-tail key phrases as much as possible.
But how do you find long-tail key phrases for your content pieces?
Use related searches by Google: These appear at the bottom of SERPs, right below the first page consisting the organic results.
Google's suggestions: This is a good source of long-tail keyphrase variations.
Make use of keyword research tools: Tools like Ahrefs, Buzzsumo, Google Trends, Moz's Keyword Explorer, etc. are useful for finding the right key phrases to target.
Check the internet forums: Sites like Reddit, Quora, Yahoo Answers, etc., are good places to look for people's common queries as well as fresh topics.
Step 3: Improve and perfect your structured data
Fresh, relevant, and actionable content is one piece of the puzzle in writing content for voice-search. Despite the majority of the spotlight training on content quality at the moment, you can't entirely rule out the significance of SEO either.
Google is working on refining their bots, and at the moment, they're not in a position to understand every ounce of human language, yet. You still need to help search engines understand your web copies, so they rank and are grouped accordingly.
To accomplish this, you need to improve your structured data and perfect it. This helps Google display the right information for your content that will draw your target audience towards you.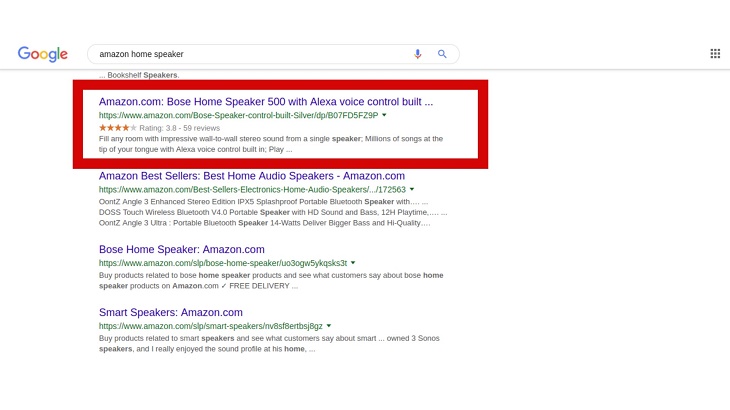 Step 4: Aim for being a featured snippet on SERP
I'm sure you've noticed this when you type a search query into Google. Oftentimes, the search engine will take an answer directly from a particular site and curate the content directly at the very top of page of SERPs -- at this place marketers call, Position Zero.
On a similar vein, when a voice assistant answers a searcher's query, it will often read off of that featured snippet.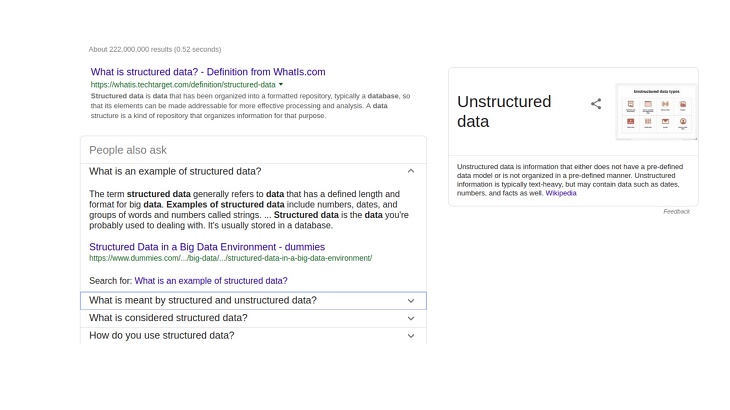 So how do you acquire this coveted spot on featured snippets?
Make use of keywords that pull up featured snippets. You can discover these through keyword research.
Give attention to 'also searched' questions, and answer them in your content.
Start off your blog post with a direct answer to a search-engine query.
Aim for the above-the-fold spot. They come from the top ten search results.
Step 5: Prioritize mobile just like Google
Google's mobile-first indexing decision is the result of people's current browsing habits. Statistics have confirmed that the number of searches happening on mobile have completely overtaken the ones conducted on a desktop computer. Basically, it signifies that the mobile version of your website is Google's starting point in indexing your site.
In addition, mobile is also the main source of voice-search. And if you're after writing content for voice-search, it's all the more reason for you to make your website mobile-friendly.
It's advisable to make use of tools to determine your website's mobile-friendliness, and to find issues and bugs that you need to improve and work through. And of course, never forget to consider the basic requirements of mobile-friendly content and layout.
Write bite-sized paragraphs; 2-3 lines of text only.
Make proper use of bullet points, lists, and subheadings.
Discard non-optimized images.
Use white spaces.
Be upfront and concise in your content delivery.
Step 6: Get straight-to-the-point in content creation
Is it safe to say that gone are the days where you should prioritize creative writing at the very first paragraph? To acquire position zero on the SERPs, the need for a straightforward answer at the very first paragraph is needed.
I) Create content that users can read (or hear) easily
This step is practically basic advice at this point. But the prominence of this step is all too real as you consider the fact that most of search has shifted to voice. The best advice? Give a very obvious and direct answer to user's question.
This is because voice assistants try their best to match the question with a direct answer. For instance, if you asked your voice assistant about the richest man on earth, it would probably look for articles like, "who are the richest people alive," and read the first paragraph.
Including number lists, bullet points, and bite-sized paragraphs are a wonderful idea too...
II) Answer 'frequently asked questions'
Natural language between man and device is more common nowadays than you think. Although, don't forget that there are still differences between phrases that people use when they do voice search and traditional online search. For instance:
Traditional: Chinese restaurants near me.
Voice: What are some good Chinese restaurants to dine at?
Traditional: how to get to Roxas Boulevard
Voice: Take me to Roxas Boulevard.
Traditional: Robinson's Malls open close hours
Voice: What time does Robinson's Mall open and close?
Paying attention to these differences in search queries will reveal a pattern. Your target audience will use similar words and phrases as they conduct their voice search. Take the time to learn the kind of questions they ask, and take note of the words or phrases that you hear time and time again. From there, you can answer their questions.
Step 7: Go back and reoptimize existing pages
Whether you're creating a website for the first time, or re-evaluating and modifying the site for voice-search, it's good practice to check each page on the website. In doing so, determine exactly what question you're trying to answer. Think about it.
Are visitors seeking information about company history? Or do they want to know how availing of your services work? Perhaps they're after a description of a special and popular offer you're popular for.
The Takeaway
We can start off this takeaway with words from Google's John Mueller,
"Really kind of focus more on trying to make it so that Google and other search engines can understand the context of information a lot better and to make sure that your content is written in a way that can be read aloud. Which I think is a general guidance anyway."
Writing naturally, clearly, and consistently across the types of queries your audience is inputting is the type of information search engines can pick up to present in voice search results.