10 Cybersecurity Features eCommerce Store Owners Shouldn't Ignore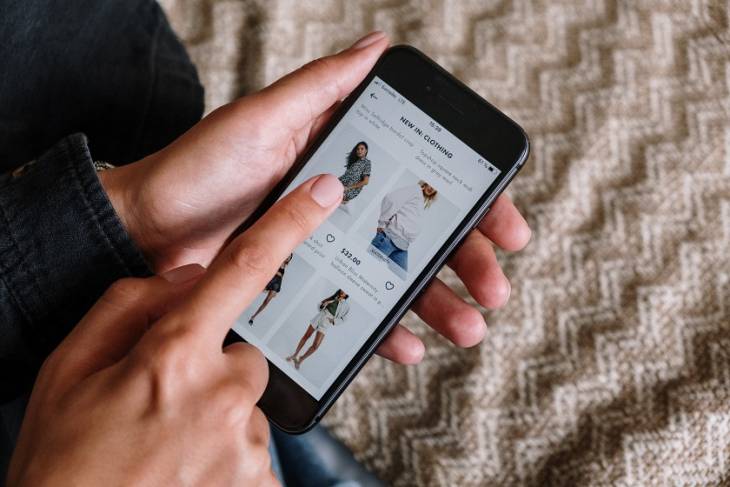 You probably already know that the security of your eCommerce store can't be taken for granted. Any loose ends or an unguarded loophole can crash the site and trigger a critical downtime.
On top of that, any unauthorized access can breach, steal, and or manipulate your sensitive data. Not just the merchant, but even their customers are at risk if the store is left unprotected.
The loss of data can result in lawsuits, unnecessary judicial actions, and even damage your brand's reputation. In the long term, such security breaches will jeopardize your business model.
You risk your sales, revenue, customer trust, and profits by not taking the necessary steps to secure your online database.  Hence, we've listed some website security essentials below that every merchant must integrate on their eCommerce website.
Top Cybersecurity Essentials for eCommerce Store Owners
Implement these security measures and turn around your website safety.  
1. Multi-factor Authentication
Enabling multi-factor authentication will send a code to the user to confirm or double-check if they initiated the login. This process is also known as 2-factor authentication. It is to prevent anyone who managed to acquire the credentials from logging in to the store.
In addition to the username and password, the customer will have to clear another level before accessing the store. The store will deliver the code through a phone call, SMS, or email, submitted at the time of registration. The user would need to acknowledge their login attempt by entering the code.
2. HTTPS Authentication
eCommerce store owners will need to invest in a Secure Socket Layer (SSL) certificate if they want Hypertext Transfer Protocol Secure (HTTPS) authentication on their website.
HTTPS authentication appears in the form of a closed green lock icon on the address bar. Merchants can get HTTPS certified to gain the trust of Google and rank higher on search engines.
Furthermore, their visitors will perceive them more positively, as HTTPS is a symbol of trustworthiness and increases the credibility of an eCommerce store.
3. PCI-DSS Compliance
eCommerce store owners that deal in credit card transactions must be PCI compliant. Ideally, they shouldn't store customers' sensitive card details on their servers, as it could compromise the data and be non-compliant with the Payment Card Industry Data Security Standard (PCI-DSS).
Merchants are responsible for the data, even if it so much as passes their network en route to the payment gateway. They would need to maintain a firewall configuration, encrypt card data transmission, update the antivirus software, maintain secure applications, regularly test security systems, and more.
Rather than storing and processing credit card data, merchants can offload the same to a third-party payment provider. Payment data is sent to the payment gateway and isn't stored on the site.
The PCI-DSS compliance levels range from level 4 for online stores that deal with under 20,000 transactions/year to level 1 for stores with six million+ transactions/year.
4. Virtual Private Network (VPN)
Store owners can consider using a VPN to get an encrypted connection and secure their store data, especially over public networks.
On public networks, it is relatively easy for malicious third-party users to intercept confidential data. A VPN will prevent another user from nudging itself between the merchant and the server.
5. reCAPTCHA
 reCAPTCHA test is a popular method used by eCommerce merchants to prevent bots and malicious users from gaining immediate access to anything on the site. It could be account login, form submission, comment submission, or anything else.
Merchants use reCAPTCHA as an extra level to deter and prevent malicious users. reCAPTCHA prevents your site from spam, abuse, fraudulent activities, and other exploitative attacks.
reCAPTCHA uses risk-based bot algorithms, an advanced risk analysis engine, and adaptive challenges to keep malicious users at bay. reCAPTCHA is user-friendly, customizable, and adaptive.
6. eCommerce Platform
Your eCommerce platform must be reliable and stay constantly updated. The platform must offer upgrades on its security patches to prevent any unauthorized access or intrusion.
Merchants can update their platform to the latest version, as doing so will automatically update the security features. The platform must be patched and updated regularly.
7. Plugins and extensions
Avoid fake, unreliable, and shady third-party extensions that rarely get updated and don't show enough technical documentation. Such plugins are often used as gateways by hackers to access the eCommerce site.
Make sure to check reviews, ratings, past performance reports, platform badges, rankings, and other metrics to determine the extension's authenticity.
8. Vulnerability Scans
Merchants can proactively conduct scans on their eCommerce store to check for anomalies, bugs, glitches, or other irregularities.
Early detection of flaws can prevent a colossal failure of your eCommerce store. Merchants can learn about configuration issues, get data protection hints, and acquire more info about their patches.
Use online tools to perform an extensive scan and get a complex overview of your site's security condition. After completion, merchants can receive detailed reports about the concerning areas on their website.
Merchants can look for both infrastructure-layer and web-application layer vulnerabilities. Use antivirus software to scan your eCommerce store.
9. Web Application Firewall (WAF)
WAF filters and tracks the HTTP traffic between a web application and the internet to secure web applications.
WAF filters traffic coming to your online store and takes adequate measures to protect against hackers, bots, malware, and more.
WAF can easily safeguard your eCommerce store from cross-site request forgery, cross-site scripting (XSS), SQL injection, and file inclusion.
10. Backup Your Store Data
Data loss due to cyber-attacks are not uncommon. Merchants can employ an automatic backup service to create a shadow copy of their store data at specific intervals. The backup would serve as a contingency plan, available to the store owners if they were to lose the original data.
Real-time backup of data, in a way that every pivotal piece of information, like products, customers, images, gift cards, orders, discounts, etc., are recorded and stored on an account like Amazon Web Services (AWS).
A backup makes it easy for merchants to access a copy of their data anytime and anywhere.