Common Types of Phishing Attacks and How to Prevent Them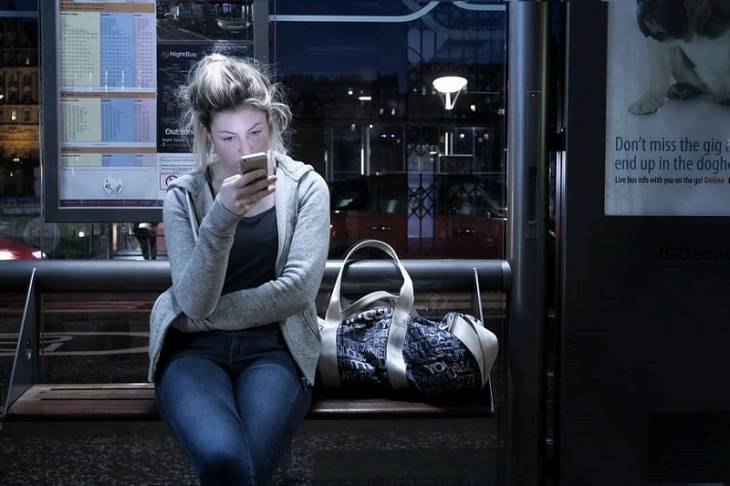 Phishing attacks are showing no signs of slowing down. According to a 2019 Phishing Trends and Intelligence study by PhishLabs, phishing attacks grew 40.9% in 2018, with 83.9% of attacks targeting five industries: financial, email, cloud, payment, and SaaS services.
While credentials for those five industries are the most frequently targeted, the cyberattacks are expanding beyond their focus on mainly targeting certain organizations, specifically online service providers, financial companies, and cloud and document holding firms.
The increasing number of phishing attacks represents a huge danger to all internet-based businesses. It's important for all organizations, business owners and managers to understand and identify phishing scams quickly in order to protect their business data and private information.
To help you combat the phishing attacks menace, here's a list of five common types of phishing attacks and tips to prevent them:
1. Deceptive Phishing
This phishing attack is the most common type of phishing assault. In this kind of ploy, fraudsters imitate a real organization trying to take individuals' login credentials or personal information.
Those emails often use a sense of urgency or threats to make the users panic and do what the hackers want. For instance, PayPal con artists could send organizations a phishing email that instructs the receivers to tap on a link to identify a disparity with their online account. 
But that link redirects the receiver to a fake PayPal login page that gathers the victim's data, such as login details that is the sent to the attackers. The phishing attack's success rate depends on user's level of alertness and how closely a scam email imitates the authentic correspondence from the targeted organization.
To protect your organization and personal information from such attacks, you must access all URLs carefully to check whether they redirect you to some other suspicious site.
Also, look for grammar mistakes, generic salutations, and spelling errors throughout the email to detect fraud messages.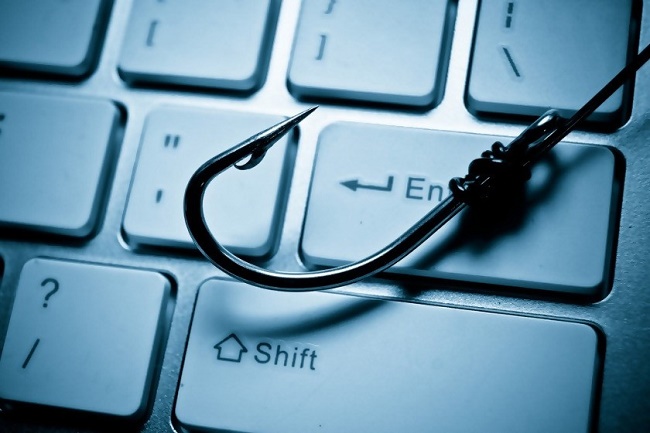 2. CEO Fraud
In some cases of phishing, fraudsters can decide to conduct CEO fraud. It is also known as business email compromise (BEC) phishing.
In the CEO fraud, hackers use compromised email accounts of company CEOs or other higher-level executives and officials to approve false wire transfers to the financial institution of their choice.
The fraudsters can also use those compromised email accounts and email records to carry out W-2 phishing in which they demand W-2 data for all workers with the goal of filing fake IT returns on their behalf, or to post that information on the dark web.
This type of whaling assaults often succeeds where higher-level officials don't take an interest in security awareness training with their workers.
To counter the risks associated with CEO frauds and W-2 phishing, businesses should require all of their workforce—including top executives—take regularly scheduled security awareness training.
Organizations must also consider infusing multifactor authentication (MFA) ways into their monetary approval process so that nobody can authorize payments using email alone.  
3. Smear Phishing
Not all phishing attacks use "spray and pray" methods to find easy targets. A few of them also depend on individual contacts, or they wouldn't be as successful otherwise.
Thus enters smear phishing cons.
In this type of phishing, fraudsters tweak their fraudulent messages with the target's name, company, position, work telephone number and other data in a ploy to fool the recipient into believing they know the sender. The objective is the same as deceptive phishing—they also trick the receiver into clicking on malicious attachments or URL in the scam email.
To combat such phishing emails, organizations must conduct constant security awareness training for their employees. Such training is important to enlighten employees on the scams and dissuade them from posting personal information, company executives records, and other sensitive corporate data on public forums like social networking sites.
You should also invest in anti-malware measures for analyzing inbound emails to identify and flag malicious email attachments and links from scammers. This solution helps identify indicators for both zero-day threats and known malware.
4. Vishing
Up to this point, we've talked about phishing attacks that depend exclusively on email as a method for correspondence. Email is without a doubt a prevalent tool among cybercriminals. All things considered, though, fraudsters also go to other media to execute criminal activities.
Take vishing, for instance. This sort of phishing attack does not involve sending an email, but rather goes for placing a telephone call.
In this type of scam, an attacker may execute a fraud by setting up a Voice over Internet Protocol (VoIP) server to imitate different entities so as to steal your sensitive information or funds.
Vishing attacks have taken on different structures over time. In September 2019, for example, Info Security Magazine detailed that some digital hackers deployed a vicious vishing attack in an attempt to steal the passwords of UK MPs and parliamentary staff members.
Not long thereafter that audicious attack, other prominent organizations and institutions have also been targeted. The Next Web was attacked by vishers who masqueraded as the boss of their German parent company, tricking a UK subsidiary firm approximately $243,000. 
To secure your business against such vishing attacks, educate your clients not to act on calls from unknown telephone numbers purporting to be your company. Also avoid giving any personal information via a phone call. And use a caller ID app to identify callers and avoid the scams.
5. Smishing
Vishing isn't the only form of phishing that digital fraudsters can execute through a telephone. They can also conduct other types of telephone fraud attack known as smishing.
This particular type of phishing attack uses malicious and deceptive text messages to fool users into calling back, tapping on a malicious link and or providing their personal information. Like vishers, smishers pose as different entities to get what they want.
Back in February 2019, for example, Nokia cautioned its customers to beware of a smishing campaign where digital cybercriminals acted like the Finnish global telecommunications and conveyed text messages advising clients that they had won a vehicle or cash. The scam on-screen texts at that point asked recipients to send over cash as an enlistment installment for their new vehicle.
Later in the year, WATE published the story of a Knoxville, TN woman who fell for a smishing attack. The lady had cancer and the smishers mercilessly claimed that she could get a government award to help her in paying for her treatment. But for the award, fraudsters asked her to first make a down payment and also pay for the grant's taxes.
You can defend yourself against smishing assaults by researching the unknown telephone numbers and calls online. Call the organization named in text messages to ensure their authenticity.
Conclusion
Businesses can easily spot common types of phishing assaults by following the tips in this guide. However, that still doesn't mean you will always be able to detect every single phishing attack.
Phishing attacks are continually evolving, taking on new structures and procedures. You need to arrange regular security awareness and training programs so that both employees and executives are up to speed on the latest phishing tactics and stay a step ahead of cybercriminals.