3 Simple Ways to Keep Client Accounts Safe from Cybercrime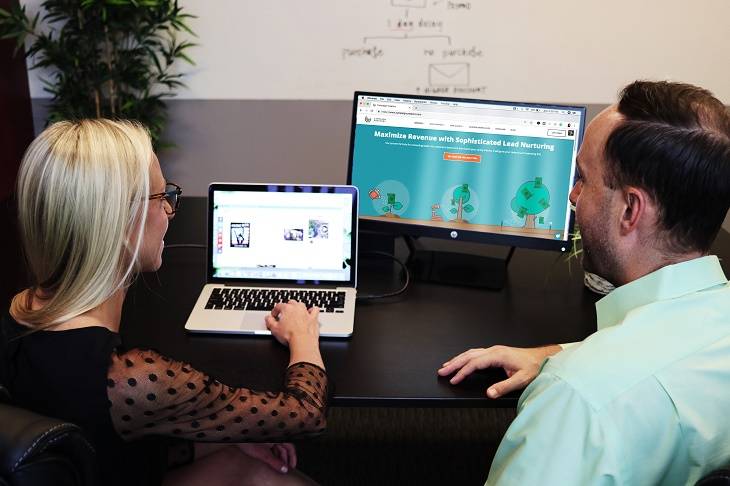 When when running any type of business, obtaining customers or clients is a top priority.
However, at a time when more people are shopping online and cybersecurity is a top priority for everyone, it's critical to make sure you are protecting user's data and privacy, particularly when they're engaging with your business online.
Not only do you need to demonstrate your professionalism and business value when interacting with clients, but you also need to reassure and instill confidence in them about your ability to keep their data, privacy, and online accounts safe.
A study in over 10 countries found that 70% of people consider it extremely important that data entered online is deleted when they ask it to be deleted (AKA the right to be forgotten) and not be obtained by any unauthorized persons, citing cybersecurity and privacy concerns.
The big companies, particularly in the tech sector, are already battling to instill users' confidence in their data handling and protection practices. Small business owners and entrepreneurs should also do the same.
Top Tips to Protect Users' Data & Accounts Online
Here're three simple tips and key ways to protect your user's data and accounts online:
1. Install anti-virus software.
The use of anti-virus software has been a necessity for all internet users for quite some time, and there is good reason for this.
Computer viruses, spyware, adware, ransomware, and other malware can be lurking at every corner on the web, and even a website that has a secure network has the possibility of being infected.
Malware can steal passwords, email addresses, phone numbers, spy on all movements, and damage or destroy computers and computer systems, which is dangerous when dealing with clients' sensitive information.
To guard against malware that can compromise your systems and lead to data breaches that affect clients, invest in a quality antivirus program and update it to run the latest version on your computers.
2. Change passwords regularly.
This is an important step for all the passwords you hold in your business.
Sometimes, clients will give you access to their accounts for different reasons. These accounts, along with your own personal and business passwords, need to be secured and protected with the utmost care and professionalism.
The rule of thumb regarding passwords is that the longer you have used it, the least secure it is. Suggest a password change to clients regularly, especially if they are using the same one across multiple platforms.
Encourage them to use automated password generators available online to produce strong, random, secure passwords.
Once you create a strong password, you can keep track of the details using a password manager for a higher level of security for your clients. A password manager is probably the best choice for the average person.
3. Use data encryption and VPN Services
A VPN (Virtual Private Network) can serve many purposes. It is an incredibly useful tool for businesses and entrepreneurs to safeguard their data and privacy when using the internet.
A reputable VPN solution creates a secure and encrypted connection between your device or computer and VPN's server. It's one of the most widely used tools to increase security and create anonymity online, with many advanced features and options that are designed to stay ahead of hackers and malware.
Moreover, it's possible to set up a private VPN for your business, which allows you and any of your clients or team members to connect to your business's network and data from different locations safely. This enables your business to conduct its business and grow with fewer limitations online and without sacrificing client data and security.
Similarly, data encryption services like Rackspace provide access to encryption tools, data access policy tools, key management automation, and clearly defined security processes to help you deliver high-level data protection. Data encryption can also help you meet key compliance requirements and expectations that boosts your business.
In Conclusion
The business landscape is constantly changing, requiring keeping up with online trends. As cybersecurity is a top priority online, it's vital to make sure you are handling user's data properly and protecting your client's privacy online.