The Perfect Comprehensive Security Plan for Your Business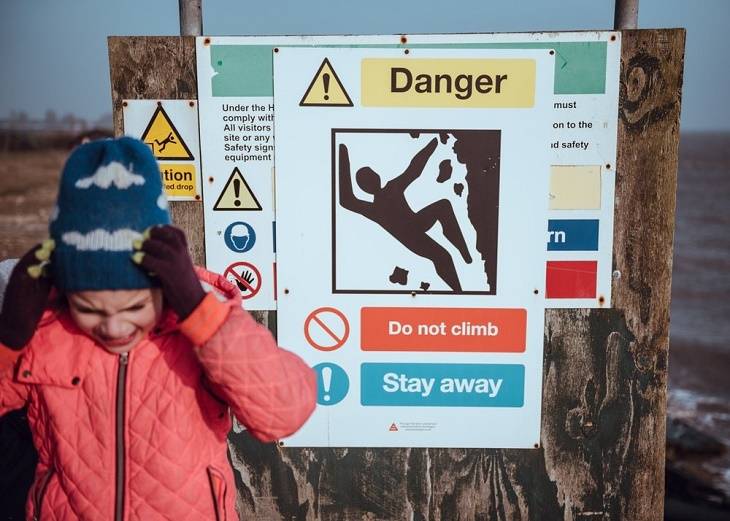 Some businesses have cyber security protection, but they don't have a real-life security guard. Other businesses have security guards, but their digital data is not safe.
Yet other businesses have both those things, but their workplace is no safe to work in due to risks of injuries, falls, ergonomic hazards, and more.
This means businesses are not always completely secure. Your business is vulnerable to security, safety, and other threats arising from one loophole or another.
You never know when a cybercriminal can exploit your delicate data and breach your privacy. You never even know when a burglar can break into your business, or when a slippery floor can cause critical injury to someone, disrupting your normal business operations.
That is why you should have a proper security plan in your business. By focusing on a comprehensive security plan covering all the critical elements across your business, you can prevent many misfortunes and protect your data, personal information, and assets.
So, what should a proper business security plan include? What changes should be made to make it a truly comprehensive business security plan?
Factors to Build a Comprehensive Security Plan for Your Business
Here are some of the main things to consider when designing a comprehensive security plan to guard your business against the many security risks and threats.
1. Size of Your Business
The size of your business goes beyond the physical layout. It also includes the size of your team, the size of your customer base, and the volume of operations you handle on a daily basis.
If you are a small business owner with a small space and a team of between 5-10 employees, your security measures will be different from those of a multi-million-dollar company with hundreds of employees.
Always keep that in mind as it will inform your business security plan.
2. Security Threats
Security threat varies based on the type of your business. If you have highly sensitive data, you need a robust cybersecurity plan. If you offer financial services or valuable items like jewelry, it goes without saying that you need a proactive team of security guards.
Apart from that, business premises and employee health security are other things to look into. Do you have safety equipment like a fire extinguisher in place? Do you place safety sign for slippery flours, chemicals, and biohazard waste? Are the lights over the stairwell working?
All these things should be addressed.
3. Security Measures
Once you figure out the security concerns, you need to think over the best measures to mitigate the risks.
Planning security measures can be a complex affair. Different aspects from workplace machines to the employees require a different security approach. You should understand your business well because there is no umbrella security measure or plan that applies to all businesses in one go.
Think through every security measure you have from the bottom to the top to identify any vulnerabilities across the business. While the security concerns vary from business to business, your topmost priority remains to protect your customers, employees, inventory, data, and assets.
Here is a sample of how your business security cover can go like…
Automated lights, lock, CCTV, fire extinguisher and smoke alarms to prevent fire breakouts, burglary, etc.
Security guards to ensure protection and security against conflict or violent visitors. Apart from these there are various benefits of having a professional security guard at your business.
Antivirus, antimalware and network security to deal with cybersecurity.
4. Business Location
The location of your business is critical when it comes to determining what kind of security you need. For example, an office located in an isolated area needs different security than the one locating in the bustling metropolitan area.
The prevalence of crime rate in your neighborhood is another important factor to consider as it will determine what kind of external security you need.
Also, consider the rate of fire breakout incidents reported in the area to find out if you need more than a simple fire extinguisher in your business premises.
5. IT Infrastructure Security
More businesses are getting a website built to survive this digital age. Most of them use servers, systems and virtual network like the cloud to store and process their data.
This ever-increasing migration online has created opportunities for cybercriminals to get their hands on more data. And small businesses are always on the radar of cybercriminals due to their dated or basic cybersecurity infrastructure. Hackers just need a small vulnerability in your network like a weak password to attack and bring harm to your business.
This is why taking proactive cybersecurity measures is mandatory in your business security plan. And you shouldn't just rely on a simple antivirus and think you are secure. Instead, this should be part or a suite of products that offer complete cybersecurity to your businesses.
For example, Comodo offers free and affordable security tools like antivirus, firewall protection, SSL certificates, and internet security.
6. Business Growth Protections
You will need more security measures as you scale up, because that usually comes with more threats from within and without your business. Security risks grow with your business, which means your security plan and protections should grow proportionate to the growth and size of your business.
As your business grows, it will get more clients, traffic and operations. All of these factors call for more security protections to run smoothly. Keep that in mind always to ensure the safety of your products, customers and, above all, reputation as the business grows.
7. Employee Training
Do your employees know how to give first aid? Do they know how to use a fire extinguisher?
How much do they know about cybersecurity? Do they know what to do and whom to report to in case of a security incident?
Train workers on these issues to enhance your business security plan.  Security starts with the people in the business. If they know what to do and how to handle things, it will make a huge difference. 
In Conclusion
Consider these factors to create the perfect security plan for your business. With a protected and secure business, you can give peace of mind to both your employees and clients. Plus, running an "incident-free business" would add to your reputation continued business growth.