Six Tips for Buying Body Jewelry Online

Whether you are single or married, young or old, you can enhance your physical look, change up your appearance and make it more unique simply by adorning body jewelry.
However, purchasing body jewelry with some classic, elegant, or other spiffy designs can be challenging because of the wide variety of options available in the market for different looks.
It's safe to say that the best place to find the widest variety and most affordable assortment of jewelry, ranging from nose studs to earrings, bracelets, necklaces, and more, is on the internet.
Shopping Jewelry Online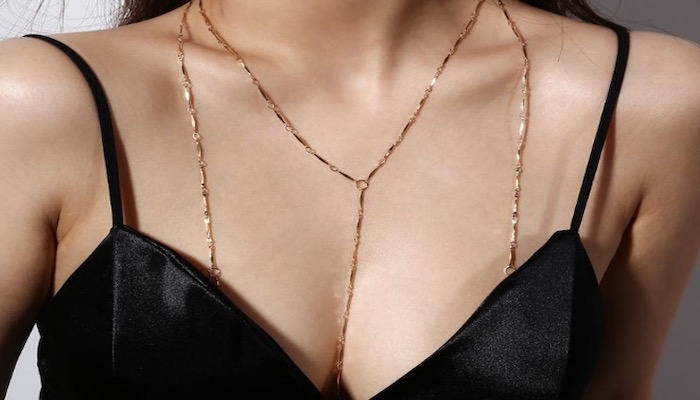 Online shopping has grown significantly over the years for many reasons, top among them being that it is cheaper, secure, and more convenient to buy online.
Shopping body jewelry online, in particular, is not only convenient and cost-effective, but it also guarantees you 100% protection in the event of non-delivery or if a jewelry store fails to uphold its own return policies. The money back guarantees online retailers give mean that you can always return jewelry for a full refund if you don't like what you see upon delivery.
However, scammers are a massive issue online, so it is critical that you take necessary precautions to secure your transactions when you decide to buy jewelry online. For starters, never give out your card details and personal information to just anyone when shopping online for jewelry.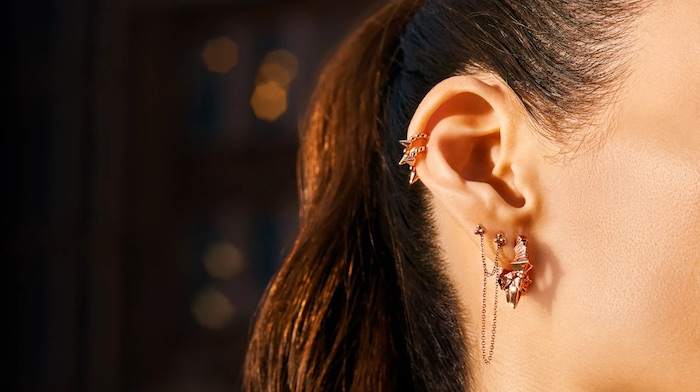 Here are more tips for buying body jewelry at affordable prices online to change or enhance your look:
1. Consider the occasion
Think about what type of jewelry you want to buy in terms of the suitability of the jewelry for the occasion or times you'll be wearing it.
For example, if you're going to do a lot of dancing, you may want to invest in some removable ball jewelry; or if you'd like a more subtle classic look, try some earrings.
Don't overthink it, though; with jewelry, it's better to be comfortable than sorry!
2. Search Online to Find the Best Prices
Due to the massive number of retailers online, it is best to do a thorough search of jewelry stores and do price comparisons online to find the best prices for the type of jewelry you want to buy.
Sometimes the best deals can be found at discounted flash sales and on sales days arranged by local retail businesses as well as reputable online retailers.
Other times, retail stores have weekly or monthly specials that offer excellent discounts on all types of jewelry, so do your research and check out coupons and sales days when buying online.
3. Consider Your Style
Your own personal style preference is also important when buying jewelry.
Whether you are into a tribal, elegant, or you are aiming for a soft or hard-rock look, you can achieve your desired look by picking the right jewelry for the style you want.
You don't have to choose every style you like at once, but it is advisable to identify at least one particular style and look you'll be going for when shopping for your jewelry online.
Once you've figured that out, go ahead and look through the available options so that when you're ready to buy body jewelry, you'll know exactly what kind of jewelry is right for your style.
4. Consider Jewelry Tools and Equipment
Different types of body jewelry require different types of equipment. Earrings, for example, need studs or earring parts to make them stick in the ear.
A ring needs a backing to go over it. Decide ahead of time what kind of equipment you will need so that your purchase is complete when you receive it.
5. Know Your Body
You'll want to make sure that the jewelry you buy will fit properly! That requires you to know your body well, including your sizes, preferred fit, and any allergies or health issues you have.
Do a quick scan through all the available jewelry to determine the right fit for you, so that when you make your purchase you'll know exactly what size to order.
Remember, if you're planning to wear multiple body jewelry at once (for example, a pierced belly button ring with a tongue bar), make sure that each piece is compatible with the others!
6. Know Your Options
Shop for body jewelry at well-stocked online stores or a website that has a variety of choices. This means that the website you buy from should list a variety of body jewelry, including semi-permanent pieces, such as navel rings; and even some decorative accessories, like toe rings and tongue bars.
The more jewelry options you have, the better chance of finding something that's right for you.

You might also like...