Rise of User-Generated Content: How UGC Is Driving Business Success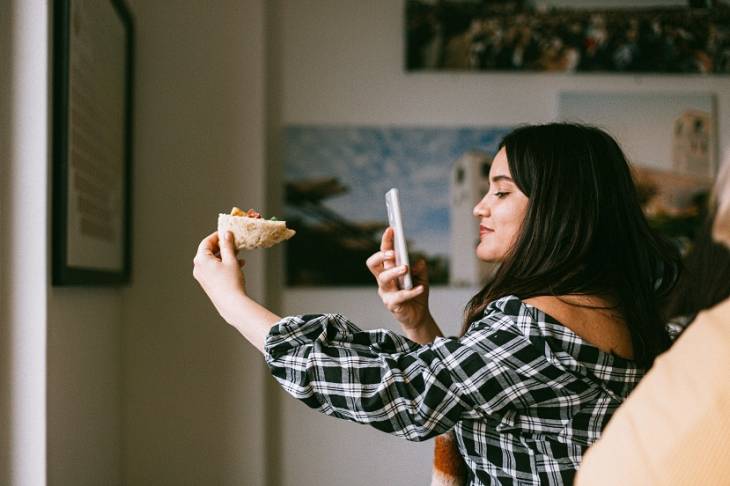 Brands and businesses are constantly looking for ways to gain exposure and sell their products to consumers, whether through flyers, telephone calls, or through most recent developments of social media and tailored online content.
The power of social media is well known, and almost every company uses platforms such as Instagram, Facebook, Twitter, and YouTube. Strategies to reach new audiences can also utilize TikTok and Snapchat, all in an attempt to boost sales.
Marketing professionals have recently used the talent of 'influencer marketing' in their latest strategies. This uses the success of internet stars or influencers' advertising to their loyal audiences.
However, these 'influencers' can be an excessive cost to appeal to an audience whose attention is consumed by multiple competing brand deals. Even then, an influencer with fewer followers may not even guarantee a return on investment.
Influencer and Social Media Marketing Shortcomings
Fake fans
The use of influencers to market products is a dying marketing form. Social celebrities can rarely offer brands the real exposure and drive to recover the costs involved in what is recognized as a superficial campaign. Figures indicate that the use of fake followers is deceiving and damaging businesses looking to advertise their products.
A 2019 report found that fake followers have cost advertisers $1.9 billion, leaving companies feeling "ripped off" by the limits of social media success. Even the Royals with millions of fake followers, including King Charles, have come under scrutiny.
Meanwhile, in 2023, the global influencer marketing market  was worth a record $21.1 billion, based on advertising spend. The risk of investment is growing, with business recognizing that other campaigns can create more success.
Fake followers are not the only aspect of social media celebrity campaigns failing to impress businesses. The celebrities themselves have pointed to their own futility.
American internet star Ariana Renee launched her own clothing line in 2019, but by failing to sell the minimum required 36 t-shirts, the brand crashed even before it launched. Renee had 2.6 million followers on Instagram.
Social media is still a useful platform. However, businesses now recognize that they must adapt to a changing internet landscape.
So, how can businesses promote their products in a way that social media users will enjoy, share, and engage with? How can the cost of social media advertising be reduced?
The answer is simple – User-Generated Content or UGC as it is also known.
UGC – Best Way for Businesses to Promote their Products
User-Generated Content is content that is created by customers and shared online, whether it be videos, text, photos, or audio that can help drive your sales.
For brands, this means that there is an emphasis on creative products or packaging, and the addition of personal touches, which may encourage customers to share their purchases with friends and family online. You need a product that people want to share online without hesitation.
The personalization trend has boomed in recent years, with a huge variety of choices for both businesses and consumers. From personalized business cards to personalized candle holders, there're not a lot of products that have avoided the custom-made treatment.
Even celebrities are on board with the idea. Victoria Beckham wrapped presents for David Beckham's 45th birthday celebration in paper with his own face printed onto it. For businesses and their products, you can send-it-like-Beckham as well.
There is a clear demand for more unique and personal items today. Social media has certainly played its part to drive the desire for personalization. And for businesses, the benefits of crafting these products have an obvious advertising advantage.
Think about it – what is most likely to be shared on social media? A product that has been designed for a specific individual or a general formatted product which is available to everyone?
It may appear to be an effort for businesses, but the advantages are quantifiable. The global market for personalized gifts is estimated to rise to $38 billion in 2021. This shows a clear trajectory of the demand for personalized products.
Unwrapping the 'Unboxing' Trend
Products are upping their packaging and product presentation game. The purpose of this is to prove quality, but also to engage customers with a trend called 'unboxing.'
The term has even been recognized by the English Oxford Dictionary, who define 'unboxing' as: "An act or instance of removing a newly purchased product from its packaging and examining its features, typically when filmed and shared on a social media site."
It's more interesting than the definition leads us to believe. Search for 'unboxing' on YouTube and you'll be met by an impressive number of videos of consumers carefully unwrapping their favorite products.
A YouTube channel called 'Unbox Therapy' has even achieved 17.1 million subscribers on the platform. Created in 2010, the channel now has close to four billion views.
The premise is simple: unboxing videos create anticipation for the products wrapped in the best packaging. The experience of unboxing is a big deal for consumers. For businesses, the psychology of product packaging has become an essential part of their product creation process.
Unboxing is not a trend prediction. In fact, it is an established way for consumers to digest content and products. This even works across a broad range of sectors.
The YouTube channel Ryan's Toy Reviews features young Ryan unboxing the latest toys on the market and leaving his reviews. It is estimated that he is now worth $26 million. A generous sum for a nine-year-old child.
Converting Reviews into Views
The days of businesses relying on social media stars to promote products and brands are over. The realization that the investment does not generate a meaningful return proves that new and exciting marketing strategies are needed.
Consumers want to see more personalized branding and to understand the views of more than just the people that have been paid to discuss them.
Blogs and vlogs are usually a trusted and unbiased space for customers to rate products and brands, but this means that your product must be exceptional.
Simple changes can transform your brand and drive business. Packaging, unique touches, and even handwritten notes inside your products box can show a closer relationship between the business and customers.
It's also a perfect way for businesses to up their UGC game.