What Businesses Can Learn from the Military to Manage Risks of Going Back to the Office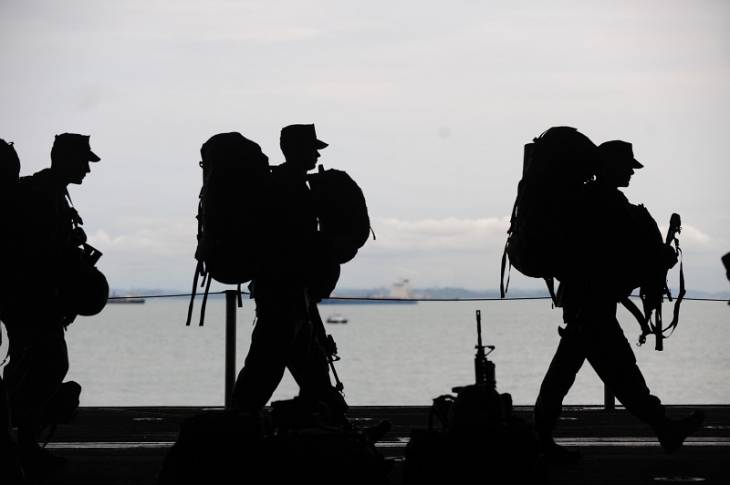 In the UK, Boris Johnson and his government have been pushing for employees to return to their offices in a bid to get the economy back up and running; but figures from the Office for National Statistics show that in the last week of August, only 50% of workers are back in the office. In fact, at the beginning of September, the number of people taking public transport was still down by 72% compared to the same period the previous year.
Similarly, research from The Future Strategy Club (FSC) shows that 65% of Brits do not feel comfortable commuting to work via public transport anymore and think it will be one of the most stressful parts of their day.
Although flexible working and being able to work from home seems as if it will become far more mainstream in the wake of the pandemic, there will be some firm owners hoping to get their employees back to the office. For this group, Gareth Tennant - Advisor at the FSC and former Head of Intelligence at the Royal Marines - has advice on how to manage the risks presented by returning to work.
Manage risks presented by returning to work
Gareth was a Regular Royal Marine for 11 years, rising to the Head of Intelligence role, and now owns his own business strategy firm - Decision Advantage - which uses the knowledge and lessons learned from his military experience to help firms through times of complexity. Now, this knowledge has been applied to the most disrupted period in living memory:
"The physical hardship, austere conditions and deafening noise of combat is a long way from the sharp suits and lattes of the City, but there are numerous parallels that the military - in my case, the 14 years serving as a Royal Marines Officer - share with the world of business," he says. "I work with many different companies across a range of sectors through my own consultancy company 'Decision Advantage', often in partnership with 'The Future Strategy Club', to cross-pollinate some of the lessons and experiences between these two very worlds.  
I'm continually struck by the parallels between the challenges of business with those we faced on combat operations. Perhaps now as the country and, indeed, the world begins to come to terms with the realities of a post-COVID economy, the hard-fought lessons of military operations may be of value; especially for those planning the return to the office, which does present risk in a post-lockdown world."
Hard-fought lessons of military operations
Gareth gives this sage advice from his military experience:
"Businesses need to understand that shocks, in general, happen and not that one particular type of shock may happen. In normal life, it becomes comfortable for leaders to use data to plan, but in complexity, no one can be omnipotent about what will happen.
I would suggest looking at the scope of possibility and from there devising a range of best case to worst case scenarios and plan for these. This, in turn, will create the confidence for teams to talk about what they would do in these hypothetical situations, without having to deal with the baggage and stress that would come from actually being in these situations. If you have some ideas on what you would do, it becomes easier to deal with change and to compartmentalize when change inevitably comes to fruition."
Gareth adds:
"My key piece of advice is that leaders should remember not to let their guard down and return to business as usual. Instead, think about the range of potential risks and build up the muscle memory to adapt to potential changes."