Five Make-Up Ideas You Should Try This Year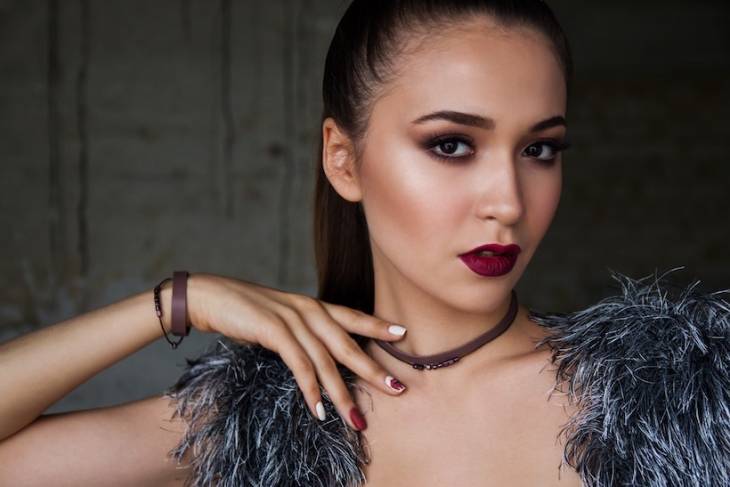 Experts in the makeup industry are making two makeup trends projections and recommendations, and they are polar opposites. The two main trends in the makeup industry are the no-makeup makeup look and the extra bold and colorful makeup look.
No matter where you are planning to go, if you choose something off of those two makeup trends, you will be wearing this season's newest and best makeup styles.
So, if you are lacking inspiration for your makeup to pull-off the best looks this year in either of those trendy styles, here are five makeup ideas you should try at least once this year:
1. Bright Colors Everywhere
Bright colored makeup looks are back and better than ever. The first popular trend when it comes to colorful makeup looks is the statement blush or over-blushing. This is the newest season makeup trend of 2022. 
Colors such as punchy pink and bold peach are taking over the spotlight and they are the simplest makeup look that you can do at home. When it comes to this look, it's all about the vibrancy of the product. Choose your color and apply it to the apple of your cheek and work it up to the temperature and all the way to the crease of your eye. If you want something more extravagant you can even do it across your nose to give you that sunburned beachy look. 
When it comes to eyeshadow looks, there is so much freedom to experiment with bold colors. But before you go all out, you will have to pick colors that work best for your skin and eye color to get the right effect, otherwise, you will look silly. Don't be afraid to lather on those bold colors and create fun colorful looks. 
If mate is not something that pleases you, you can go all out with the sparkles as they are also a big part of this year's trends. Purple, green, pink, as well as all the shades of blue, are popular eyeshadow colors and when you pair them with sparkles, you will make them pop even more. 
What is better than having a bold red lip to make the rest of your makeup pop? Bold red lips have been the makeup look statement from as far back as the 1920s and they are still on top of the popularity chart today. No matter what the event is, a bold red lip can enhance your makeup look.
2. Give Your Brows Some Attention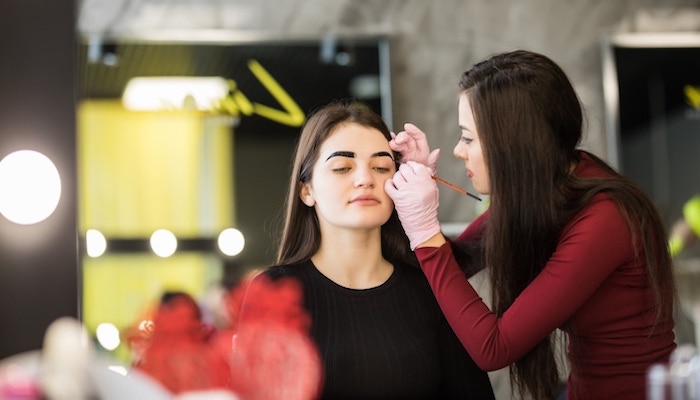 Since five decades ago, there has been several trends in the changing shapes of eyebrows. Each has been popular for some time and then faded away for various reasons. You may have heard about the laminated brows. 
One of the most popular makeup trends this year is laminated, feathery brows. That is mainly because they will look good on anyone as they show up against any competition and make your face look lifted and snatched. It is the simplest way to ensure that no matter if you are wearing bold makeup or no makeup you still look fierce. 
If laminating your brows in a salon is not something you want to do, you can get the same effect at home by using a spoolie and very strong hair gel. Apply a small amount of gel to your spoolie and brush them up until you have made the desired shape. But for those who simply don't like the look of that, there is a polar opposite trend that you can follow. 
The 90s are coming back hot, and the makeup trends are coming back as well. Instead of overplucking your eyebrows to make them look super thin, you can use the same spoolie method just in a different direction. Instead of bruising them up and leaving them that way, you will want to shape them together into a thinner line. When it comes to this look, you will also want to avoid filling them in as it will make them look thicker which is not your goal. 
3. Glowy/Dewy Makeup
Another very popular makeup trend that you should definitely try out is the glowy also known as dewy makeup look. For those who are not confident enough or simply don't want to wear colorful makeup, there are still trendy ways you can do your makeup. 
The glowy/dewy trend is all about having healthy clean skin and using an eco-friendly routine. When doing this makeup, it is very important that you start with a clean base. Make sure that you are exfoliating and cleansing the skin and following up with a nice hydrating moisturizer.
The key to this makeup look is to use cream products and apply your highlighter to your nose, cheeks and eyes. When it comes to lips, you will want to go for a shiny glossy lip. A high-shine lip gloss will tie the whole glowy makeup look. When you are topping off your look, make sure that you are using a non-mattifying setting spray.  
4. The Minimal Makeup Look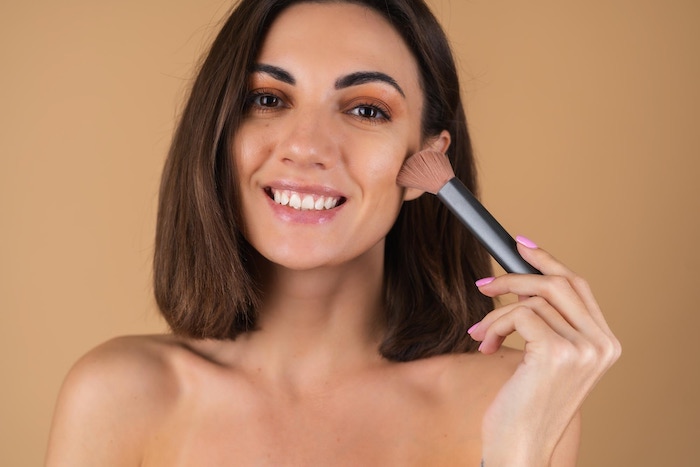 Possibly the biggest makeup trend this year that you can follow is the minimal or no-makeup makeup look. This is arguably the best way to find your way into the whole makeup world, especially if you are not someone who has been wearing a lot of makeup.
The idea behind the minimal makeup trend is to enhance your existing features rather than create new ones. It's all about becoming more confident in your own skin – no heavy foundation or concealer here. You only use what you need to enhance your features.
What some other people also do is choose semi-permanent tattoos that last up to a year to enhance what they already have. If you decide to go with this trend, it is advisable that you consult and work with a trusted makeup professional to ensure the best and most natural results. 
5. A Dark Lip Liner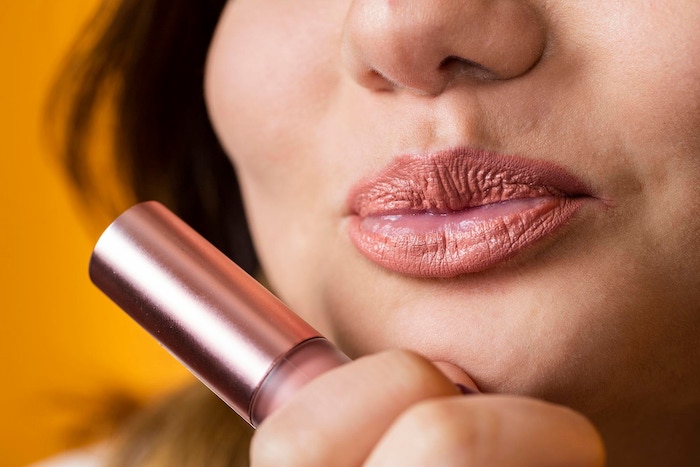 Another very 90s-inspired trend is dark lip liner. All the celebs are doing it again now and you should try it too. It looks good on anyone and it is a great way to spice up your makeup. 
All you need to do to pull off this makeup look is to choose a lip contour that is a couple of shades darker than your lip color. 
In Conclusion
As you can see, there are many excellent ideas you can use for your makeup. Whatever option you decide to try out, it should enhance your physical looks and improve your inner confidence. 
Wearing the right makeup can boost your confidence, but being confident without any makeup is also very important too. So, work on your inner confidence and esteem to really shine out there.
Remember, ideally, makeup should be fun and worn to bring out your true beauty, not because you are hiding your real self underneath it. True beauty is as much internal, as it is external!

You might also like...