6 Things to Consider When Buying T-shirts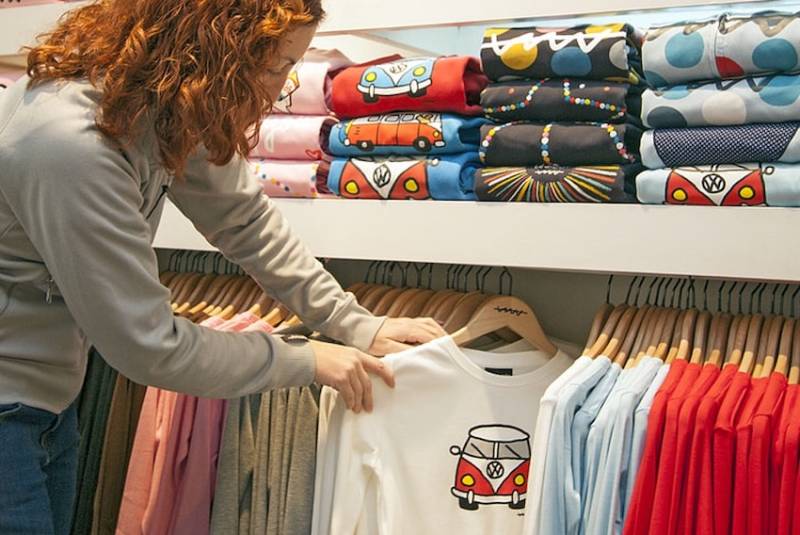 Shopping is an easy task for some, while for others, it is a day in hell.
Many people get confused when they have so many options, designs, and styles in front of them. More often than not, we also get scammed into buying low-quality clothes by getting entranced by the sweet words of store managers. 
If you are tired of buying faulty designs and poor-quality t-shirts, we are here to help.
How to Choose a T-shirt for Yourself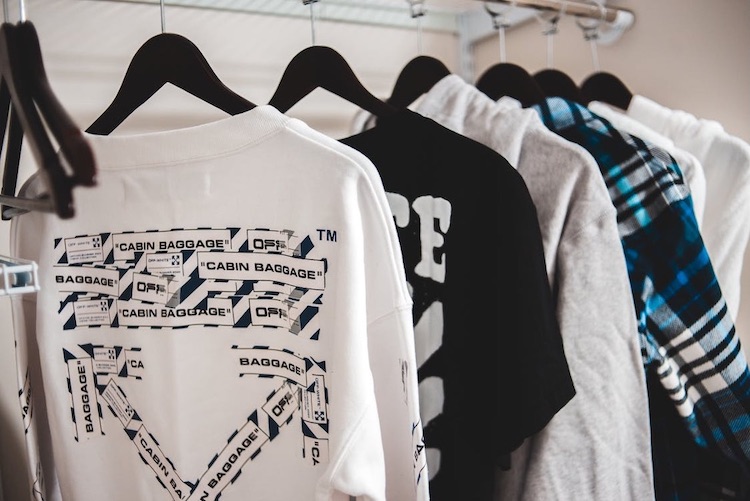 In this guide, we highlight key things to consider when choosing a t-shirt to make shopping easier for you. 
1. T-shirt Fabric and Material
One of the essential components of apparel is its material and fabric. When choosing a t-shirt, considering everything about the fabric it is made of is as crucial as its style. A suitable fabric will add to the qualities of the t-shirt, while the wrong one will become the bane of your existence. 
One may think about why it is important. The answer is pretty simple. The fabric and fiber content of any material combines together to create a polished look. It also gives a t-shirt its qualities.
For instance, if you want a t-shirt that saves you from the embarrassment of stained pits, you must choose a fabric that's sweat-resistant. It's equally important to find a fabric that protects you from heat or cold, depending on the weather. 
One of the top fabrics when it comes to t-shirts is cotton. The value of pure cotton t-shirts lies in the fact that natural fibers are easy to care for and are durable. Most importantly, it is one of the softest and most comfortable fabrics.
And that's exactly what people need from a t-shirt; to keep them comfortable, cozy, and convenient.  
2. Prints, Colors, and Style
Once you have decided on what fabric to go for, the next step is to find the right style and print. The constant changes in fashion mean that what's in today might become outdated in the next moment. But that's the best part about t-shirts. Its versatility means it is always trending and in style. 
Choosing the prints, colors, and styles depends on your personal preference. If your fashion sense is more toward minimalism, we recommend searching for basic colors or minimum details.
You should also consider the weather too. For example, if you are looking for a basic tee in Sialkot, pick up the one that goes along with your personal style while also checking its endurance. 
On the other hand, if you are comfortable with extravagant styles, then graphic tees and fashionable t-shirts are the right picks for you.
However, before choosing a print, you must look at it clearly because a print can tell a lot about the quality of a shirt. Fine prints and vibrant colors signify high quality, while grainy designs might point towards low-quality pieces. 
3. Size and Fit
Choosing the right size and fit might feel like a piece of cake. But one mistake and your look can be ruined. Every time you buy a t-shirt, make sure to look at the size and fit. If you aren't too sure, trials are the right way to go. 
The size of t-shirts is usually universal, and it is the same in almost every brand. However, the fit may vary. According to their style, t-shirts can be regular fit, slim fit, or baggy fit. Picking out t-shirts with appropriate fit depends on your style and body type too.
A baggy shirt looks better on every body type. However, not many people can pull off the slim-fit design. If you are confused, the safest option is always a right-sized regular-fit t-shirt since you can never go wrong with a finely detailed and perfectly sewn regular-fit t-shirt. 
4. Purpose of Wear
Buying anything becomes easier when you know what you are looking for and why. Similarly, buying the right t-shirt means knowing where you want to wear it. You can't wear a graphic tee on a date night or a casual day at work. Likewise, a simple tee for parties is a bit too basic. 
As much as we like to add clothing to our carts for no reason, it is better to find an occasion to shop for. However, that doesn't mean you can't shop for everyday wear, and you must always buy for a particular occasion. It's just a tip to know where you are going to wear a particular shirt before adding it to the cart. 
Just remember that a rule of thumb for buying and wearing t-shirts is solid tees for everyday wear, graphic tees for hangouts and parties, and polos for date nights and officewear. 
5. Care Instructions
The label on every t-shirt is as important as the brand name. The care labels come with instructions on how to handle the shirt. It makes it easier to know how to wash, dry, and iron a piece of clothing.
The labels also come with additional information, such as material type and fiber content, and weight. This helps you to decide which t-shirt is worth your time and which one isn't. Hence, you must always check the label before choosing a t-shirt. We are sure it will make your life easier. 
6. Sewing and Quality
Checking out the quality of any piece of clothing you buy is important because you can't have your clothes ruined after just a single wear. Inspecting essential elements of a t-shirt will help you understand more about its quality and stitching.
The first things to look for are the collar and sleeves. Inspect these areas for threads or loose hems. You should also check for any signs of uneven or poor stitching.
Loose stitches might be an indication of low-quality manufacturing. Once completely satisfied, you can happily buy that t-shirt and flaunt it as much as you want. 
In Conclusion
In the end, shopping for clothes is more about your personal style than what the world says. However, not many people know what and where to look for when buying clothes. Take the tips we have laid out for you and you'll be able to buy some of the best t-shirts.

You might also like...