Planning a Startup? 8 Tips to Gain Traction Quickly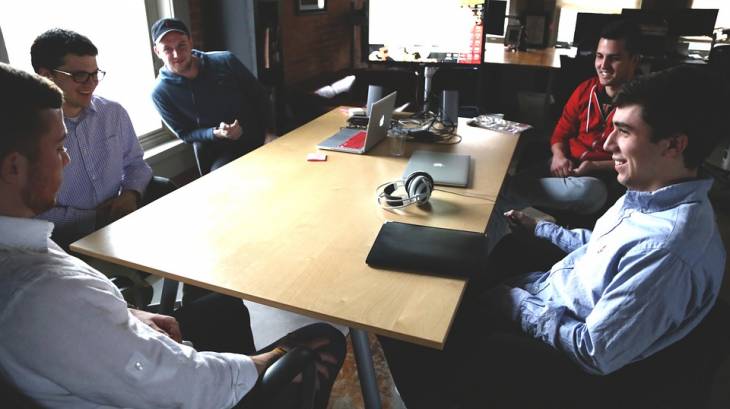 How many startups do you think are created every year? Statistics from 2020 show that some 137,000 businesses are established daily, whereas 120,000 startups are terminated simultaneously.
Now, you can see how difficult it has become to establish a startup and remain successful in such heightened competition? Just less than 1% of businesses experience overnight success.
Most startups fail to get immediate traction because customers aren't aware of their existence. How quickly you'll gain popularity in the market and customers depends largely on your prelaunch strategy.
So, what are some effective strategies you can use to beat the odds and establish as successful startup?
Tips to Get Traction for Your New Startup
Statistics show that most tech startups collapse because they scale without a strategy, get outperformed by competitors, or hire the wrong people.
Financial bankruptcy is also responsible for why businesses crumble. Moreover, 42% of tech startups create products nobody in the market needs.
It's important to strategize and plan how your company will address these issues and overcome challenges to gain initial traction. Rebrand yourself if necessaary and test everything to ensure it helps you gain more audience.
Here are some effective hacks that entrepreneurs in the tech industry use to establish successful startups and acquire initial footing:
1. Conduct thorough research
It's imperative that you discover your target audience and ascertain if potential customers even need your proposed products.
Secondly, you should establish whether another company is already providing the same services you're offering. The less innovative your ideas are, the lower are the chances for your startup to gain traction.
Therefore, sometimes you have to pivot your original idea a little bit to avoid competition. For this purpose, analytical sciences enable you to perform thorough research.
2. Get your analytics right
Data analytics allows companies to use data-driven methods to understand business growth and the efficiency of their marketing campaigns. You can't get traction without relying on data-driven decision-making for your SEO strategy.
Management Information System (MIS) tools enable tech startups to use data to establish their business growth trajectory. This data will also help you discover flaws in your strategies and find the primary sources of digital traffic to your website.
So, a viable option is to build a team of analytics experts. According to BLS, management information systems job growth will reach 10% this decade. This explains why many claim that gaining a degree in MIS will prove exceptionally beneficial as organizations need MIS professionals more than ever.
Therefore, hire an MIS expert to help achieve your business objectives. They can help devise methods for your startup to gain traction quickly.
3. Rebrand yourself
What kind of experiences do you provide your target customers? Conduct proper research to discover your audience's expectations and your company's USPs – unique selling points – to learn what makes you different from competitors.
Everything about your startup – including its name, logo, and slogan – must reflect the brand image you'll create around it. You shall apply this branding across your social media profiles. This brand image will resonate with how your customers view your startup.
4. Create a mobile strategy
You can't gain traction without having a mobile presence. In 2021, nearly 55% of internet traffic now comes from smartphone users.
If your website is not mobile optimized, you're missing out on millions of potential customers. Also, create mobile apps to engage customers browsing the internet primarily through hand-held devices.
Today, people expect tech startups to develop a fool-proof mobile strategy for allowing users to have a seamless experience online.
5. Offer a free version
There's no marketing strategy more effective than offering free versions of your products to select customers. It lowers obstacles for entry into the market, while enabling people to determine whether they wish to become your customers or not.
Allow curious people to experiment with your product since they're more likely to turn into paying customers. Reduce frictions for these people by not making them give away too much personal information.
6. Engage through gamification
After building an audience successfully, you must keep them engaged. Experts recommend methods that entail gamification to maintain your customers' interest in your brand.
This strategy involves several elements of gameplaying – point-scoring and competitions among players – to keep people engaged. It encourages customers to take the actions required from a marketing perspective solely by leveraging their desire for winning.
That's how you build/scale a community around your brand.
7. Create original content
Content is essential. It drives your marketing campaign, earns backlinks online, and helps spread brand awareness. However, this content must be original, interactive, conversational, and engaging to gain people's attention.
Original, high quality content attracts more readers who find it educational and entertaining. Also, leverage this content for email list-building, where the audience will provide their contact information to read this content.
You can repurpose content into images, videos, or infographics to attract more readers.
8. Make it shareable
Focus on enhancing the shareability of your products since shareable products can go viral quickly. These products also contribute to WOM or word-of-mouth marketing.
Statistics show that WOM influences 74% of consumers to purchase something. It's akin to receiving a Google Drive link from a friend. When you open that link, it automatically makes you a Drive user.
So, ensure that your product is massively shareable, so people can post it online and inform family/friends about it.