Now Is a Good Time to Post Articles on LinkedIn, Publishers are Seeing a Nice Uptick in Referral Traffic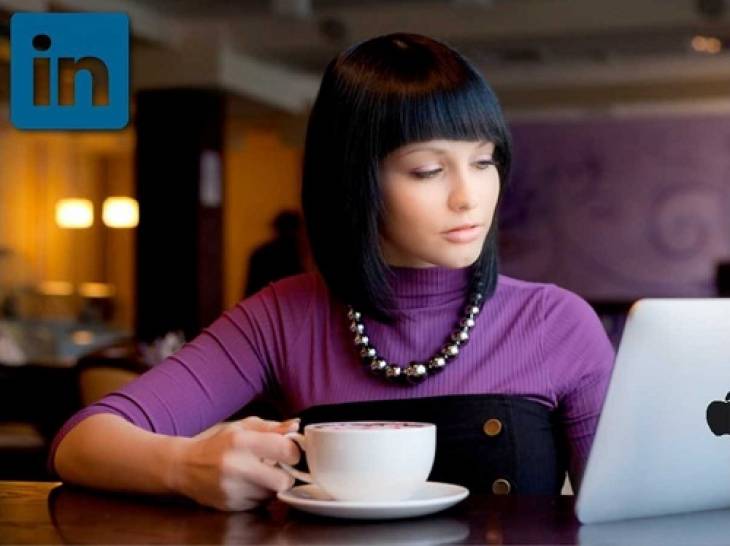 Is LinkedIn a part of your content marketing, distribution strategy?
Well, now is a good time to post your articles and blog posts on LinkedIn. With nearly 400 million professionals in more than 200 countries gathering on "the definitive professional publishing platform," you may now be able to get more traffic from LinkedIn to your blog than you could have before.
According to Digiday's Max Willens, digital content publishers are enjoying a big spike in traffic to their website from LinkedIn. Some business-focused publishers are drawing millions of readers every month from the social network for professionals.
LinkedIn Referral Traffic for Digital Publishers High
Bloomberg has reportedly gotten 26 percent more traffic from LinkedIn in the past two months, even though it's cut the number of stories it distributes there by 90 percent. According to Scott Havens, global head of digital at Bloomberg, the site shares only stories that are relevant to LinkedIn users.
Forbes, with over 4 million followers and adding about 150,000 new followers per month on LinkedIn, garnered over 1 million clicks on its stories in April. This represents nearly 120 percent more traffic from on the platform than it drove the previous April, as per Forbes' chief product officer Lewis D'Vorkin.  
Business Insider also now reliably draws about 2 million clicks per month from LinkedIn, and can garner over 4 million in a good month, according to Ashley Lutz, Business Insider's deputy executive editor. The site's finance coverage drives more clicks from LinkedIn than Facebook partly because LinkedIn's audience is much more interested in that kind of content.
Of course it's one thing for LinkedIn to send more traffic to big, well-known publishers. But, it wouldn't hurt to leverage LinkedIn's recent tweaks made to its news feed that are helping surface more content from third-party publications, including smaller blogs and business websites.
LinkedIn News Feed Engagement Is Up
LinkedIn says engagement with its news feed is up 40 percent year over year.
The uptick follows LinkedIn's recent overhaul of its news feed, adding analytics tools for publishers and beginning to test a trending topics module.
LinkedIn has also begun testing new ways to get content in front of readers, such as sending mobile push notifications to employees of certain companies when major stories about the companies are published.
And with Microsoft recently acquiring LinkedIn and promising to improve the social network, posting your blog post on the platform has even more potential to deliver way beyond anything your own blog can offer.
Tips for Posting on LinkedIn for More Referrals
People go to LinkedIn to find business wisdom. It's your job to give them what they are looking for. Here are some tips for posting on the social network, giving users what they want and garnering more referral traffic back to your site while at it.
1. Write blog posts that add professional value.
According to the LinkedIn help center, "writing posts that resonate with LinkedIn members is the best way to increase distribution." This is what the platform wants above all; content that adds professional value. D'Vorkin attributes a lot of Forbe's recent success to sharing aspirational, advice content that is ripe for the LinkedIn audience.
2. Develop a professional persona with your LinkedIn profile.
Before you start posting on LinkedIn, develop a professional persona. Start off by creating a professional LinkedIn profile that grabs attention, with your picture, name, professional headline and qualifications. Authors with professional profiles are the ones who are read most often and generate the most engagement. Your profile will help you establish thought leadership; thought leadership will qualify you to give advice; and advice from those who have real-world experience is hugely popular on LinkedIn.
3. Share the post on your LinkedIn status update.
When sharing to the LinkedIn status update, all you need to do is click the LinkedIn share button directly from your blog or copy the blog post's URL address into the status update on LinkedIn. Add a one or two sentence teaser that summarizes your post or pique people's interest with a bold statement or question. That teaser will be displayed in people's LinkedIn feed or in Pulse. LinkedIn Pulse is a personalized news feed powered by a user's professional network where you go to get daily news.
4. Share your post in related LinkedIn groups.
Also share your blog post in LinkedIn groups that you are actively engaged. You can join up to 50 LinkedIn groups to extend your reach. Because most LinkedIn groups include high-value professional connections, plan ahead before you publish and promote your content there. Start a conversation with people in that group. Don't spam group members with blatant self-promotion. Ask a relevant question to trigger some discussion within the groups around the topic your blog post addresses.
5. Publish your article on LinkedIn Pulse.
To publish on LinkedIn's self-publishing platform Pulse, simply log in to your LinkedIn account and click the pencil icon in the 'share an update' box. Create and publish your post with images or even embed videos. Having your article featured on Pulse greatly enhances your distribution range. It can be the difference between getting a few hundred views on your article and getting tens of thousands of views.
If your goal is to get featured on one of LinkedIn's highly popular Pulse channels like "Technology" or "Professional Women," avoid negative and overly emotional sounding titles as they don't seem to work well on Pulse. Numbers in titles also don't' work as well. Use channel relevant keywords in the title and share the post on other social networks to create engagement "velocity" with your post that increases the odds of LinkedIn taking notice of the post and moving it to featured spot on a Pulse channel.   
6. Engage with your fellow LinkedIn members.
The more you respond to organic viewers, comments, likes and shares, the more you establish credibility and increase the chances of people clicking on your post to read the article you posted. That in turn substantially increases your chances of getting more referral traffic to your website or blog.
7. Invite readers back to your blog.
Don't forget to invite readers back to your blog. If you don't invite readers to enjoy more of your work on your own platform, you're missing out. This is especially true when you post your article on Pulse. So be sure to invite people back to your blog at the end of your post, the results can be amazing.
See Also: How to Write a Viral Blog Post: A Quick Guide to Attract Maximum Eyeballs for Your Content.