Commercial vs. Residential Properties: Where to Invest for Best Returns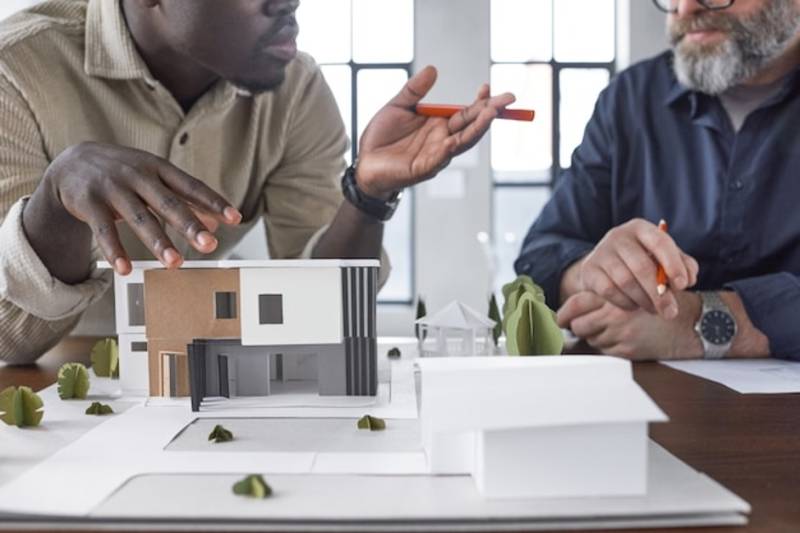 A decision on whether to invest in commercial or residential real estate cannot be made lightly. Each investment strategy has a distinct set of advantages and challenges.
The approach that's taken by an investor to invest in either commercial or residential real estate will depend on their objectives, risk tolerance, available funds, and time.
So, what sets a residential property apart from a commercial property?
Residential and Commercial Property Differences
A residential property and a commercial property vary in the following ways: Single-family houses and rental properties with one to four units make up all residential real estate. In contrast, property with five units or more is considered commercial property.
Residential real estate includes condominiums, duplexes, and quadruples, whereas commercial real estate includes office, retail, industrial, multifamily (with five units or more), hotels, and special-purpose buildings.
To make the best investment decision as a beginner investor between commercial or residential properties, carefully evaluate each property. The choice on either should be based on your situation, budget, investment goals, and the prospective returns of the property type in your city.
The evaluation on investing in either properties is not about which is superior, but about being aware of the differences of both options, which might at least point you in the right direction.
Let's highlight the value of investing in either options, depending on a few key factors.
Factors That Influence Investments in Residential vs. Commercial Properties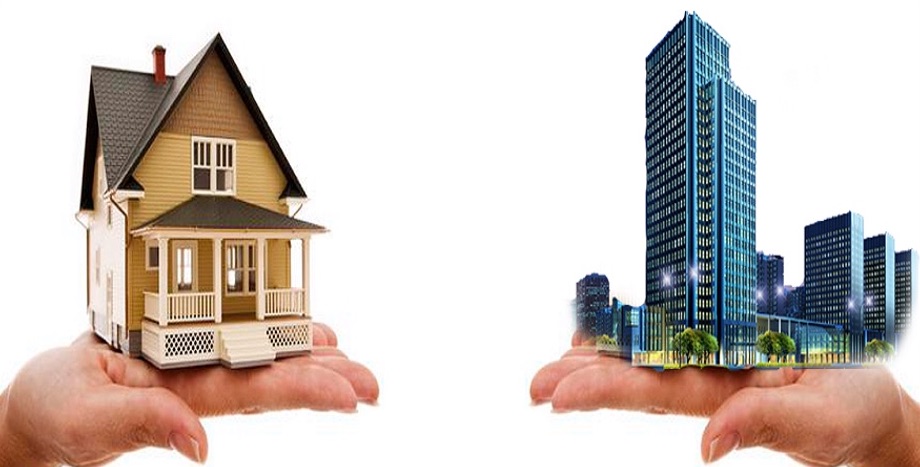 Even though the best option for an investor may vary from person to person, the criteria for comparing the value of both residential and commercial properties often stay the same everywhere.
Here are key factors that play a big role in determining the value of investing in either type of properties:
1. Location
Different types of locations have their own benefits and drawbacks. For example, a house in a far-off suburb or in a remote region close to an industrial sector can help you get better rental returns.
Yet in locations where people prefer to rent rather than buy, you might not expect as much property appreciation. But you could benefit from the higher rental and property values if you choose a location on a desirable or quickly growing area.
Whether you want to rent it out or eventually sell it, commercial property is highly location-specific because people make commercial real estate investments with their businesses in mind.
B2C company owners constantly search for the best places within residential communities. On the other hand, owners of B2B companies search for locations that are accessible and that allow them to balance their investments and profits.
Meanwhile, tenants or buyers tend to seek locations that are reasonably easy for their consumers to access, even if they are not always prime locations.
2. Demand from Tenants
Acquisitions of both residential and commercial properties happen all the time. Nevertheless, because property owners often have trouble finding renters, their homes sit empty for a while.
Of course, a number of factors such as the state of the market may be to blame for not finding renters. However, the majority fall short due to a lack of research and careful property analysis.
Evaluating the potential of a property and the location is crucial to make a smart investment decision between residential and commercial properties. Property that's been vacant for a long time turns out to be a liability rather than an asset and is not worth investing in. Therefore, evaluate the demand for property, both now and in the future.
For instance, purchasing a business or commercial store in an area's back alleys would be less beneficial because most commercial tenants choose properties with easy access to the road. As such, it could prove difficult to find a tenant.
However, purchasing a residential property in an area's back alleys may be more advantageous since residential tenants are willing to rent inside flats or houses as long as they are safe and affordable.
In both those instances, location is important. You must, therefore, assess a place carefully from the perspective of rental demand and make investments accordingly. This way you may be able to start seeing rental income or returns soon.
3. Returns on Investment Projections
This is another key factor that influences investment choices. As a new investor, it's important to enlist a qualified realtor to calculate the likely returns on your investment. This can help you figure out how much money you might possibly make from a specific property.
For instance, residential properties produce an average investment return of roughly 4%-5% from an appreciation standpoint. Whereas their commercial equivalents typically generate a respectable 10%-12% return.
However, commercial properties also do well in terms of rental income. The annual return on investment for commercial buildings may be as high as 7%, whereas that of residential homes is only about 3%-3.5%.
Although purchasing a commercial property may be more beneficial in terms of returns on investment, you must make your decision based on your budget as well.
4. Cost of Investment
Commercial real estate is a profitable investment, but what if purchasing a commercial property is out of your budget range? Depending on the location, even a modest commercial establishment might be very expensive.
It's worth keeping in mind that commercial properties typically cost more than residential ones. Thus, even if it's more lucrative and offers better prospects, purchasing a commercial property could require several financial workarounds.
The cost of residential homes is lower. For example, based on your circumstances and financial status, you could be able to rent out a 1-bedroom apartment in a neighborhood close to an IT park or an industrial area that you purchased with a loan.
5. Risks
Compared to residential assets, commercial properties are generally more susceptible to risks. For example, stereotyping can be a big concern when it comes to commercial properties as it could limit your options of possible tenants.
For example, if you purchase a commercial property that is near many jewelry stores, even though your property is the most appropriate one, when a potential tenant considers the market in the area and they are a clothing seller, they might decide against renting with you.
While such risks don't imply you shouldn't purchase commercial real estate, you must be cautious when deciding on the location and property details. A certain business type's dominance in an area may turn out to be a bit problematic as it may limit the range of your opportunities. Try not to limit your tenant choices because of the location of the property, if you can.
This risk isn't a major issue with residential homes.  
Conclusion
The choice between investing in a residential or commercial property may be intimidating and confusing for prospective investors, but with patience, research, and clarity you can get the decision right and reap great returns from your investment.
So, first know what you want before you invest. The location of the property, level of demand, growth rate (both now and in the future), local infrastructure development, return on investment projections, and price are all important factors to consider when investing.
Choose the best option for you, depending on your particular circumstances, preferences, and investment goals. This means you should do in-depth research and thorough introspection before deciding to invest in either a residential or commercial property. If possible, get the advice of an expert to guide you in making the best decision.
Give yourself time to consider everything. Don't make rush decision and quick judgments. Remember, patience, research, and clarity are important when investing in real estate properties!