Start Your Morning Right: 6 Appliances to Whip Up a Good Breakfast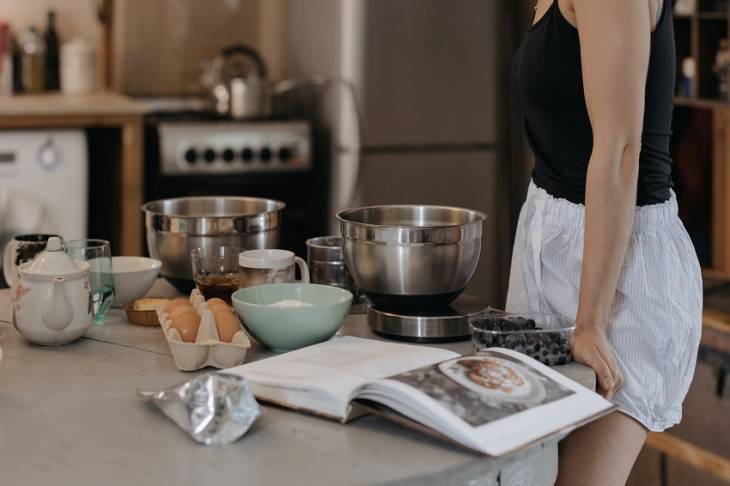 Out of all the meals in a day, there is nothing quite like a good, energy-boosting breakfast.
A well-made breakfast not only gives you the energy to get through the day, but can also perk up your mood and put you in the right frame of mind.
The best part? You don't have to be a whiz in the kitchen to whip up a good and healthy breakfast. All you need are the right tools and ingredients to make it work.
If you are ready to take on making your own healthy and tasty breakfast, the right appliances can help get the job done easier.
Here are some breakfast appliances that every kitchen needs:
1. Citrus Juicer
While bottled juices are good if you are in a rush, they can often be laden with sugars and other additives. Aside from this, freshly-squeezed juices taste superior to their bottled counterparts.
When shopping for a juicer, skip the old-fashioned ones that rely on your hand to do all the work. A citrus juicer with a pressing function delivers both the juice and oils from the rind with less manual effort. With this, you can get a fresh glass of juice at breakfast every day.
2. Toaster Oven
Appliances are a necessary investment, but they can often put a dent in your wallet. One way to ensure that you are getting the most out of your money is to get appliances that can multitask.
A toaster oven is the perfect example of a breakfast multitasker. With it, you can toast bread, bake muffins or loaves, heat up sandwiches, and so much more.
Some toaster oven models can also heat up or even cook meats, making savory breakfast prep easier.
3. Coffee Maker
Coffee is a quintessential part of breakfast, especially for those who need that extra boost in the morning. Having a coffee maker around lets you elevate your caffeinating experience with freshly-brewed coffee rather than powdered or bottled.
The perfect coffee maker should be easy to use and produce quality coffee, no matter the type of process used. For those simply looking to get their fix, a percolator or coffee pod machine will do the trick.
On the other hand, coffee aficionados can explore a wide range of makers like French presses, Moka pots, pour-overs, and drips.
4. Waffle Iron
Another classic breakfast staple is the waffle. The best thing about waffles is their versatility—you can keep them sweet with butter and syrup or add a savory twist with a side of bacon and eggs.
Having a waffle iron at home lets you enjoy this staple however way you want to make it. You can choose to experiment with homemade batter or go for a pre-made mix without worrying about how well they cook.
There are a variety of waffle irons in different sizes, shapes, and quantities, allowing you to find one that best suits your eating habits.
5. Rice Cooker
Another multitasking appliance for your breakfast needs is the rice cooker. Its primary function is cooking rice, but it can also cook oatmeal, quinoa, or several types of grains and even steam vegetables.
If you fancy having fried rice or other grain-based bowls for breakfast, a rice cooker can help you put them together quickly and easily.
6. Indoor Grill
Having meats and protein in your breakfast requires that you can cook them well. However, not everyone has the time or space to use a typical grill. Purchasing an indoor grill is the perfect solution without having to compromise your menu.
Aside from grilling meats, an indoor grill can also work well for vegetables and even create breakfast Paninis.
In conclusion
With a little planning, healthy ingredients, and use of the right tools, you can upgrade your breakfast experience and start your days in style.
Upgrading your breakfast experience includes getting the right appliances to make your meals. These breakfast appliances not only ease the cooking process, but also allow you to experiment with different ingredients and menu types.
With the right appliances, you'll be sure to whip up a good and healthy breakfast meal in no time that jumpstarts your day and sets you up for all-round success.

You might also like...