How To Increase App Downloads On Google Play & Other App Stores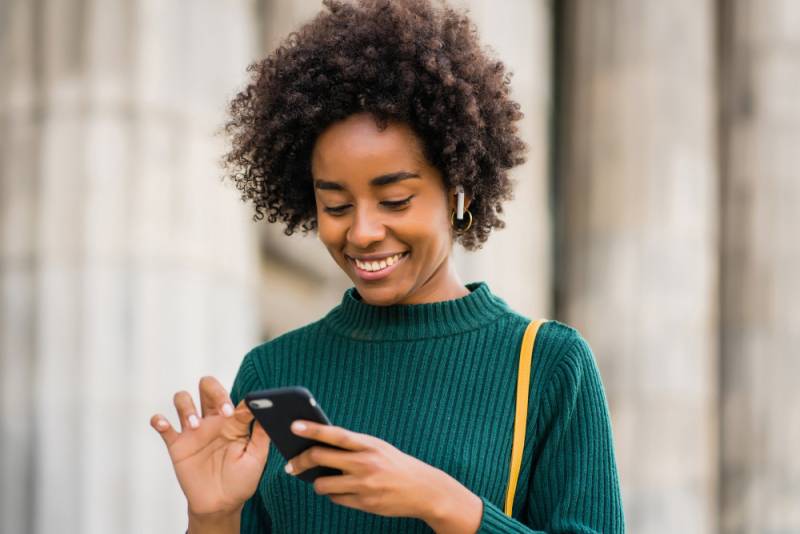 With smartphones becoming ubiquitous today, and more people using their mobile devices to engage with businesses and brands online, building a mobile app for your business is a savvy move that can help you reach a wider audience and boost engagement and your bottom line.
If you have developed a mobile app for your business or service, you might wonder how to increase app downloads. You'll need to let people know about your mobile app and encourage them to download, install, and use it.
The two main mobile app marketplaces your app needs to be listed on so that users can find, download, and use it are Apple's App Store for iOS apps and Google's Play Store for Android apps.
As of 2023, there were an estimated 2.59 million apps on Play Store alone, and nearly two million apps on App Store. Getting your app noticed, let alone downloaded, on these app stores can be intimidating to say the least. But although it can be hard, there are ways to increase app downloads and maximize positive user reviews on Play Store, App Store, and other app stores.
Android apps have multiple options to get them published on different app stores in addition to Play Store. This makes Android apps seem more readily available to users. As such, Play Store offers, perhaps, the best shot for your business app to get downloaded, installed, and used by more users.
However, because the competition on both Play Store and App Store is extremely high, you'll need to be proactive and use different strategies to attract more eyeballs from potential users and convince them to hit the "Install" button. 
Best Strategies to Increase App Downloads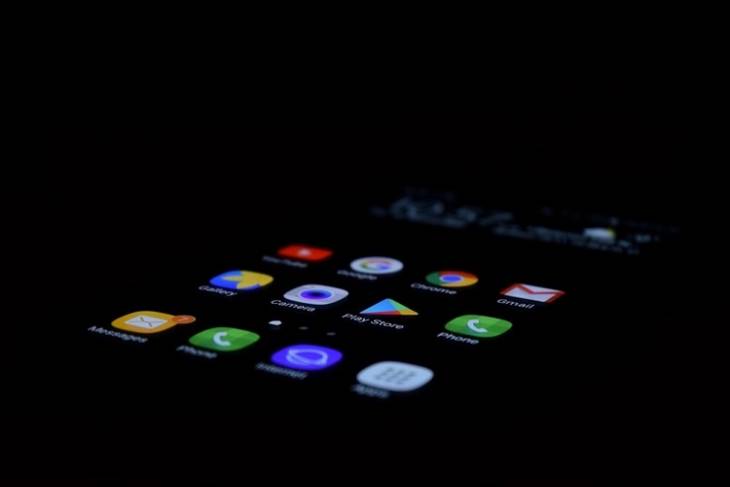 First and foremost, having a solid marketing plan plays a crucial role in ensuring any product is a darling in the market. To promote your app to target users, you first need to let users know that your app exists, which can only be done with an effective digital marketing plan and strategy.
A solid marketing strategy for your app includes tactics and strategies like organizing promotional events, product give-aways, contests, and using social media, newspapers, magazine, app store search ads, and search engine ads to get your app noticed by the potential user who stand to benefit the most from downloading and using your app.
Innovate as much as possible with your marketing strategies to give your app the best chance of getting many downloads and maybe even going viral. That entails keeping an eye out on the pulse of your industry and using marketing language and tactics that resonate with audiences.
As more people discover your app, innovate your marketing strategy accordingly to improve conversions and customer satisfaction. Keep your marketing strategy up-to-dated in line with the changing trends in your industry. This will ensure it works perfectly to win over users.
There are other strategies you can use to promote your mobile application within the Play Store itself, convince more users to download your app, encourage positive reviews, and ensure your app achieves the popularity it deserves.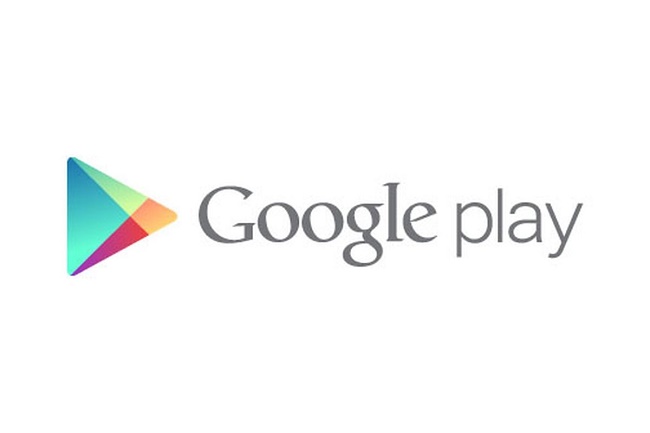 Here are top tips to increase app downloads and ensure your app gets maximum downloads and positive reviews from users:
1. Emphasize app quality
Who wouldn't choose the highest quality application? When building your mobile app, the first and foremost parameter your application is judged for is its quality. Luckily, building high quality apps doesn't always need to be expensive, either.
Your app's quality holds the greatest significance in getting people to download your app and give positive reviews about it in app marketplaces. App Store and Play Store checks the quality of apps before approving them to be uploaded to the store.
Therefore, make sure you adhere to the highest quality standards when developing your app to ensure you provide the best solution and experience to your users.
Only the best apps increase app downloads and convert more users, with existing users sharing and promoting the app organically even by word of mouth. That results in even more downloads and a loyal user base.
2. Promote on social media
Research has shown that over 2.65 billion people were using social media in 2018, and that number is expected to jump to almost 3.1 billion by 2021. So, do not take your social media presence for granted. Your app's potential users are already on social media.
You'll find the majority of your target app users already active on social media and you can convince them about the power your application holds. So, continuously promote your app on social media, including sharing posts regularly featuring relevant information and testimonials about your launch event, key milestones, app upgrades, and more.
By doing this, you'll be able tap the power of social media to grow a loyal fan base and drive more downloads in the app store.
3. Advertise on popular websites, forums, and search engines
Our world today has shifted to digital, meaning referrals for new apps in the marketplace and recommendations for applications downloads are done online through various digital channels aside from social media, including online magazines, news websites, and forums.
These channels coupled with search engine PPC advertising can hugely boost and support your ability to reach your target audience who'll download your app.
There are at least three primary benefits of promoting your app on these other online channels:
It gives you global exposure as the reputed websites, forums and niche magazines are frequently visited by many people and accessed anywhere, anytime over the internet.
By collaborating with the administrators of these websites and magazines, and also running paid search ads on networks like Google's AdWords or Bing Ads, you instantly earn top ranking on search results pages, leading to more visibility online and a nice reputation boost for your app by being associated with these reputable brands.
You also get a chance of being noticed by industry experts, tech journalists and app bloggers who can then share on their own blogs, social media and other channels as they prefer to be the first ones to try out and break the news about great new apps.
By giving search ads a try and promoting your app on tech websites, blogs, magazines, and forums, you can put your product in front of the right audience and help increase app downloads.
4. Perform App Store Optimization (ASO)
App store optimization is all about dressing up your application to appeal to and suit the requirements of what users are searching for and expect. ASO is like SEO for increasing mobile app visibility on the app marketplace.
Start from the name of the application moving all the way through the app description and screenshots. Make sure everything is not only accurate, appealing to the eye, and up-to-date, but also optimized well in terms of properly arranged to let Google and Apple understand the purpose of the app so they can show it to the right audiences when they search the app store.
For example, if you want to create an uber-like app, it's advisable to choose a name that reflects the services you aim to provide to increase app downloads and visibility. This is important because the app's name is among the things Google and Apple look at to surface your app to users searching for services in the app store.
Keep those optimization criteria in mind and produce app descriptions and other details (like color and screenshots) that are attractive to users and useful to Google to boost downloads.
5. Consider Beta Testing
Last but not least, put your mobile app in better testing to convince more users to try it and to build more trust in your app and service offering.
Beta testing is all about letting your app users find and point out the flows remaining in your application. It makes your app users feel responsible and emotionally invested in the app development, while also giving them a reassurance that their opinion really does matter to you.
Invite people to sign up as first users for beta testing. Collect their opinions about your app and work with them to improve the application. Keep all data collected and user information private so that any flaws are not discussed out in the open, which can lead to bad publicity.
When you secure and utilize beta testing insights properly, it will enable you to improve your app's UX/UI design and deliver superior service as per users' own preferences and requirements. This will ultimately help your app grow in popularity and increase the number of loyal users.
Conclusion on How to Increase App Downloads. 
Of course, there are many other nuanced ways to promote your business app and increase app downloads, including app localization, influencer marketing, and affiliate marketing. Consider all of these ways to increase your app downloads.
Remember, increasing your app downloads can take months or even years to reach critical numbers and bigger user base. So, it's important to remain patient during this time and continue improving the mobile app to users' satisfaction.
Use all the above-mentioned tips on how to increase app downloads to speed things up and ensure your app gets maximum downloads and more positive reviews.