Importance of Delivery Services & How to Boost it With Printed Media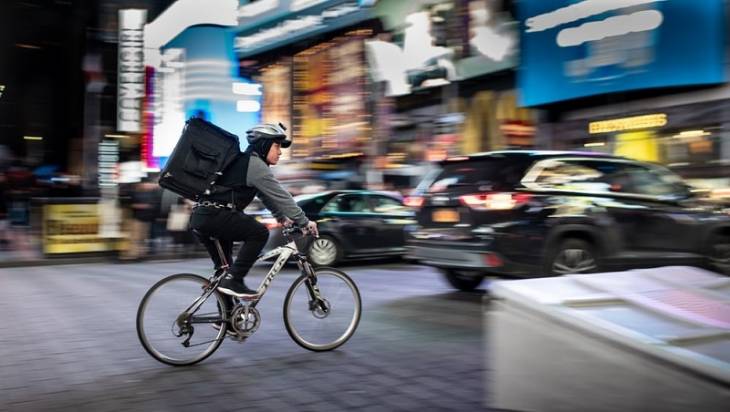 With the pandemic forcing a "new normal" and new ways of doing things, everyone has embraced the idea of speedy delivery of consumer orders to our homes or offices. It's fair to say, waiting for our latest package deliveries has become somewhat a pastime that brings joy and convenience in this age of on-demand service and period characterized by working from home.
The anticipation and pleasure of receiving a parcel at home has become almost as important as the product it contains. For businesses, increasing the value of your product and business is very important in current hyper-competitive markets where customers have many choices when it comes to products, services, and delivery of the goods they buy.
A way to add value that results in increased customer satisfaction, loyalty, and sales is offering fast delivery services to your customers, delivering customer parcels on time and in good condition without loss or damage. Delivery services when executed well ensure that your customers will return to purchase from you again and again.
However, with stiff competition like Amazon Prime, the ability to speed up your delivery process has never been more important. In fact, according to a survey by PwC, quick delivery is so important that 40% of customers would pay more for quicker delivery.
You can enhance your business' delivery processes through proper planning and strategy. In addition, you can elevate your delivery service through the power of print media to ensure your brand is immediately recognizable for its quality and great customer service by consumers.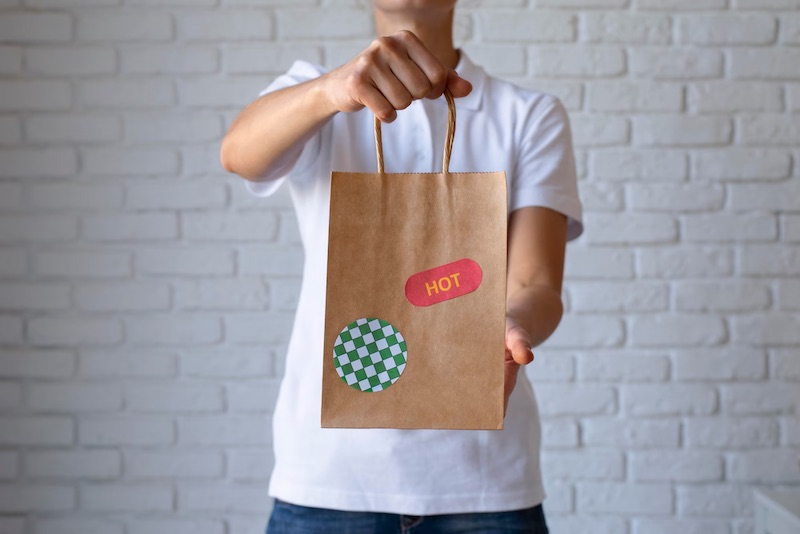 Leveraging printed media to elevate delivery services
Printed media is the physical embodiment of your brand. Every letterhead, pamphlet, or box that shows your logo or brand name represents the attention to detail and care you put into every order. As such, using print can elevate the intimacy between your company and the customer.
Think about the best delivery you have received, or the best unboxing experience you can remember. The quality of the product packaging, including its print designs and quality of materials used, contribute to the overall customer experience.
Print can not only help to improve the visual appeal and quality of your packaging, but also support faster, seamless delivery services. For example, pre-printed labels with forwarding and return addresses, as well as other essential information can speed up your delivery processes and save time in tracking orders and addressing any delivery issues.
Moreover, printed labels and print designs on delivery packages can bolster your brand, while making sure each package maintains the same high standards of visual appeal and consistent branding.
The nature and quality of your delivery service is the last impression a customer has of your business. So, if they get a lackluster visual impression and customer service experience, it's going to leave them with a negative view of your brand, and they'll likely not order or buy from you again.
However, give customers a great experience, consistent company branding, inspiring print messages, and they'll buy more, be more loyal to your brand, and share their experience with friends, which is what every company strives for.
Experience is everything: Boost delivery service with print
Print is part of your customer service experience. Studies indicate that 50% of customers will increase their spending with a company after a positive experience of customer service.
On the surface of it, the delivery service and process may seem impersonal. But, offering high quality customer service and delivery services, coupled with powerful print messages gives you a big boost and attracts more returning customers.
Luckily, there are steps that can help you improve customer experience, the chances of winning over more returning customers, and continual brand loyalty through print in your delivery service.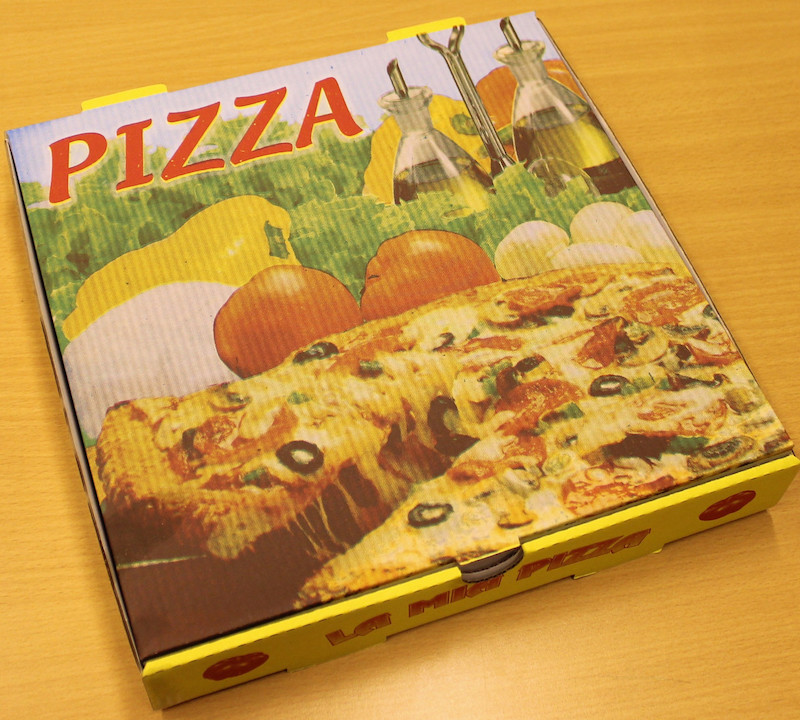 Here're some of the best ways to leverage print media in the delivery process to enhance your business' delivery service:
1. Make a great first impression with printed packaging
First impressions are everything. A great first impression ensures you get off to a good start with customers, which is vital.
After a digital transaction through a business website or e-commerce store, the first physical contact a business will have with a customer will be on the customer's own front doorstep. You can make it count with great printed packaging bags.
Your product packaging becomes the face of your company. It may be a small thing, with packaging discarded almost immediately when customers get to your product, but it should never be underestimated.
Use printed packaging bags to beautify the paper, paperboard, or cardboard products that you use as containers, enclosures, or wrappings for your delivery products. This instantly increases your company's credibility, marketing value, and brand recognition.
2. Personalized stationary will help you to stand out
Custom or personalized stationery can also be included in delivery packages to show the care, competency, and preparedness of your organization to deliver great customer experience.
Personalized stationery comprise of printed notecards and flat cards featuring your name, crest, or monogram. It's something in life that you don't know you need until you try it for the first time.
For example, printed envelopes are an easy and affordable way to improve brand awareness on the outside of your packaging, setting yours apart from ordinary envelopes and packages. Go the extra mile and your customers will spend more.
With personalized stationery, customers can anticipate your product from the moment they order it. It's a powerful touch that proves you'll go the extra mile to deliver excellent experiences.
3. Show customers your appreciation with printed thank you notes
Thank you notes are increasingly used by small companies to add a personal touch to their deliveries. Of course, we're grateful for every order, but explaining why the order was important can help drive understanding of your company's values and culture.
Whether it is to thank the customer for supporting small business, showing how the order contributes to charity, explaining how the product has been designed and made with care, an extra thanks beyond the order confirmation email goes a long way.
Let your customer to know why it's important to continue supporting your business. Pre-printed thank you and appreciation letters on quality paper can add a premium to your business.
A thank you note demonstrates your attention to detail is as great as your product. Moreover, adding a small signature to the bottom of the note can also show your personal approval.
4. Demonstrate environmental responsibility with sustainable prints
Perception and quality products are key ingredients when creating the image of a premier brand, service, and or product. Using quality, sustainable packaging and green print labels explaining as much can help portray a responsible brand. 
Sustainable packaging and printing is essentially a method that aims to reduce waste, energy consumption, and toxic chemicals to preserve the natural environment, while also being economically viable. This is critical at a time when climate change is causing unprecedented environmental havoc across the world and threatening the planet's ability to support life on earth.
Consider your sustainable packaging and printing costs as investments, and see how it can bolster your profits. For example, using recycled material in your packaging may increase the cost of the delivery process, but you'll be happy to know that 66% of consumers worldwide will pay more for sustainability, while 73% of millennials supporting the idea of sustainable business.
So, can increasing the cost of your product in order to use quality, eco-friendly packaging in your delivery services be worth it? It's an important consideration that can send a positive brand message. But, as part of the printed materials you leave – explain why your sustainable packaging and green delivery service are important, not just because it holds your product.