Just 44% of Brits Brush their Teeth Once a Day - COVID-19 Lockdown Habits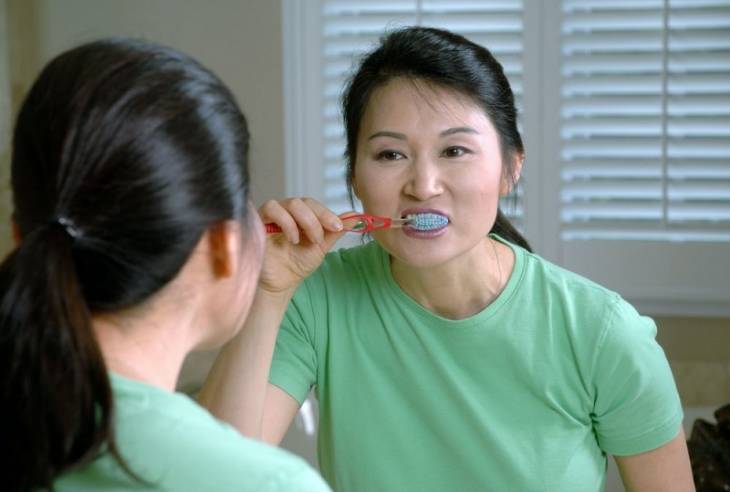 According to research by dental health startup Floe Oral Care, based on survey findings of 2,000 UK adults conducted in August 2020 by LM Research & Marketing Consultancy, the majority of Brits weren't keeping their teeth in good order during covid lockdown.
Only one in eight (12%) were brushing their teeth twice daily, the recommended routine by dental clinicians. Almost half (44%) were doing it just once a day, and 18% admitted to not brushing their teeth on a daily basis.
To combat the UK's looming oral health crisis after months of lockdown measures, Floe Oral Care launched the UK's first 100% circular and eco-friendly subscription box. Although dental surgeries had been open for almost a month, NHS appointments backlog doubled and they faced significant challenges on how they could operate and what services they could provide.
Good, consistent oral care helps prevent oral disease. Every 12 weeks (the time recommended by dentists to replace your toothbrush) the Floe subscription service aimed to deliver all the resources to maintain good oral health, without adding to the health crisis. The package included:
Two recyclable sugarcane-based tubes of scientifically formulated toothpastes for different times of the day: whiten by DAWN and strengthened by DUSK.
Ultra-soft Swiss recyclable toothbrush with kind to gums bristles.
Biodegradable floss made from bamboo charcoal fibers.
A free returns label enabling customers to send all used products back Floe to be turned into new ones.
British consumers aren't aware of how often they should be replacing their toothbrush. One in three (32%) only replace it when it goes out of shape, whilst a quarter (24%) do this every 6 months.
The mouth is often an entry point for infections, so keeping it healthy can stop incoming bacteria and viruses from spreading throughout the body.
Additionally, poor oral hygiene is also linked to reduced self-esteem, which can lead to reduced social contact because of concerns over facial appearance.
One of the key things that Floe has set out to do, is to better inform the public on these issues; the importance of oral health really cannot be understated.
Will Welton, co-founder and CEO at Floe Oral Care, commented:
"We founded Floe to prove that good habits have a bigger impact on oral health than quick fix gimmicks. Spending hundreds of pounds is pointless unless you put the right habits in place, and yet too often we conflate spending on health with actually becoming healthier. That is Floe in a nutshell; a subscription service that delivers great products at the right time, and a culture that helps to build and maintain healthy habits - for both people and planet. The repetition of vital habits, making them stick, can only compound positively, and the knowledge that hundreds of thousands of people are doing the same thing - that really does have an impact."
Only 8% of people are aware that toothbrushes cannot be recycled through domestic waste at home, which means they are now a typical feature in beach cleanups. Floe has been built around a closed-loop supply chain, with customers encouraged to return their used products, free of charge, at the end of their life. The innovative recycling process will break down the brushes into their respective materials and enable them to be repurposed so that they don't end up in the sea.
Dr Jose Navarro, Harley Street Dental Surgeon, consultant to Chelsea FC, and investor in Floe Oral Care commented:
"My goal as a dentist has always been to generate good oral health in any community I can have an impact on, but I'd never stopped to think about the huge amount of plastic waste we generate to achieve healthier smiles. With many months added to the backlog of dental appointments and the massive increase in single-use plastics due to PPE, the Covid crisis is having a negative impact on both patients and the environment. It is time for patients to reconnect with their dental care providers and restart prioritising good oral health in a way that is also sustainable. Floe seems to appear at the right time to provide this reconnection and make sure it never derails again."
Their flagship sustainable innovation will allow consumers to automate a routine that takes better care of not only their own health but also that of the planet. This will enable customers to build the foundations of an oral care program that takes a pro-active, long term approach to their general wellbeing, whilst also addressing the environmental impact of the dental industry.
The link between oral health and overall health has long been established, but most people are unaware of it. Evidence suggests that poor oral health is associated with deteriorated nutrition, stroke, heart disease, chronic pain and premature birth.
Floe Oral Care's strategic ambition is to broaden its reach to act as a digital platform connecting patients to dental clinics, as well as tracking and improving a broad range of health indicators through product innovation and behavioral change.