Where to Post Detailed Product and App Reviews Online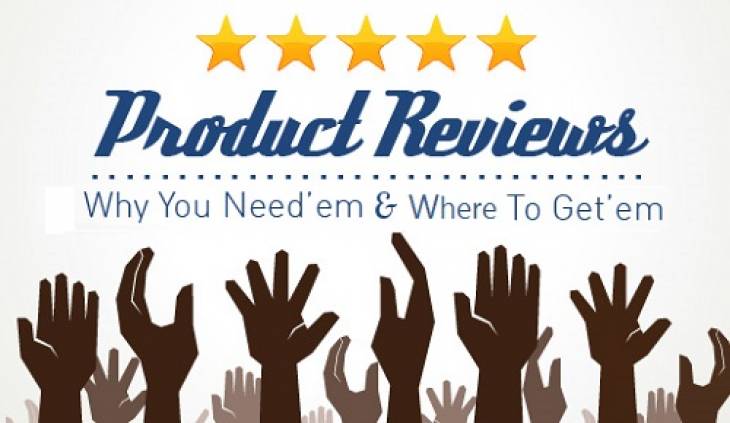 Posting a product or app review on online platforms serves a plethora of benefits for businesses, including escalating sales, reducing chances of returns, developing a sense of security and awareness in first-time users, acquiring actionable information about the product/ app performance and ways of improving it in a manner that consumers desire.
From those written by corporate websites to those written by experts' blogs and individuals, product/app reviews are acting as pinnacles for several internet platforms. These platforms, over the years, have become reliable go-to destinations for anyone seeking authentic, multifaceted and experience-based information about product/app performance.  
So, which are these reviews heavens that top the resource list for anyone drafting a detailed product/app review?  We did a little digging to unravel the most trusted product as well as app review platforms on the worldwide web, and here you have them:
Best Product Review Websites
We've compiled the most renowned websites that offer reviews pertaining to diverse product categories, which can serve as one-stop solutions for anyone looking to absolutely nail their product reviews:
1. Consumer Reports.
One of the oldest product review sites, Consumer Reports has achieved it's reputation as a reliable source of product related information through years of scrupulous service. It offers product performance reviews pertaining to a humongous array of product categories. Moreover, even though most of its reviews are free, the complete resource pool can be accessed only via a paid subscription.
2. ConsumerSearch.
ConsumerSearch offers insights from its professional editors who present holistic bite sized reviews compiled from user experiences worldwide. ConsumerSearch offers in-depth reviews of a wide array of product categories and is considered to be one of the prime destinations to find product related information. For anyone aiming to publish a critical analysis of a product's performance, ConsumerSearch is the ideal platform to consult.
3. Amazon.
A household name and for good cause, Amazon offers authentic product reviews for just about anything and everything. A factor that adds to Amazon's appeal as a product review resource is that reviews are only allowed by users who have actually purchased the product(s). A tip for information seekers is to take the reviews with a pinch of salt as users tend to  write reviews when they feel very strongly about a particular product.
4. TestFreaks.
Designed to offer thorough expert and consumer reviews about an enormous base of product categories; TestFreaks is a must-read while crafting product reviews. It is a singular platform where millions of product categories are meticulously analyzed from all possible angles.
5. Which?
Which? is another website that offers product reviews for a diverse range of product categories. Which? stands distinguished since it's reviews are compiled by its own team of experts who first conduct rigorous in-house product testing. It is due to this that which? is considered to be one of the most reliable sources of information for writing product reviews.
6. Angie's List.
Angie's List differentiates itself by providing high-end reviews. First up, it charges for membership and only members are allowed to post reviews. Secondly, it gives companies the provision of responding to reviews, thus, increasing the depth and quality of the content. Thirdly, the reviews cannot be written anonymously and, hence, they tend to be more accurate and usually avoid unnecessary and exaggerated portrayals.
7. Youtube
While compiling a detailed product review, an added advantage comes from having first-hand experience of using the product under discussion and then making a video of it for potential customers. What better place to look for such videos than YouTube? A review of multiple product videos can well equip you to write in detail and with accuracy about the functionality, performance and usability of any product.
Best App Review Platforms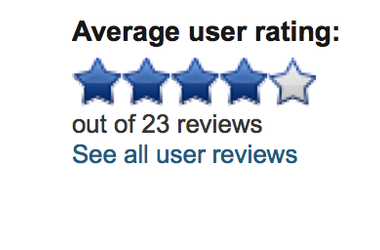 App review websites and blogs tend to follow their respective niches, and could be the best place to get product/ app reviews. Here are some of our favorites!
1. AndroidTapp.
AndroidTapp offers a blog-style review platform for android and iOS apps. It includes user-generated reviews, app recommendations as well as interviews from app developers, and is one of the best review sources for android applications. Due to its tremendous popularity, its reviews tend to provide readers with meticulous understanding of all the aspects of an app's performance. The reviews also compare apps with similar others in the market with a focus on functionality, user-friendliness and design.
2. Appmodo.
Appmodo is a blog that has gained worldwide acclaim for providing dependable and thorough app reviews for all types of applications including iOS, Windows, Android and Blackberry. Due to the accuracy and premium quality of its reviews, Appmodo is known to write app reviews for other renowned review websites as well.
3. AppBrain.
AppBrain is primarily a catalogue database for searching android applications, however, its reviews section has gained significant popularity for housing detailed and reliable app reviews. AppBrain offers varying insights about app performance and usability from individuals from all over the world.
4. Download.cnet.
Famous for authentic and in-depth app reviews, download-cnet showcases app reviews by device reviewers, experienced technology bloggers, android developers and video producers. Its reviews contain written descriptions as well as visuals to elaborate the usage of any android based app. Some reviews really assist developers to modify their apps such as sprint reviews, airg reviews, Verizon reviews and etc.
5. AndroLib.
AndroLib specializes in app reviews for android applications and is a recognized source of critical application analysis.
6. Freshapps.
By far the most famous review website for iPhone apps, Freshapps hosts app reviews and comments as well as discussion forums for iPhone app users worldwide.
7. AppVee.
AppVee provides the biggest and the most thorough resource pool for expert video reviews regarding iPhone applications.
8. Apptism.
Apptism is an interactive app review platform containing user-generated reviews, comparisons and favorites' lists.
9. iPhoneAppPodcast.
iPhoneAppPodcast is a YouTube channel that provides video and podcast reviews for the latest iPhone applications. Its edge lies in the intricacy and impartiality of the analysis made in these podcasts and videos that allow visitors to view an app's performance at a global level.
10. 148Apps.
148Apps offers in-depth reviews complete with screenshots and multiple ratings. The website offers 148 lists that cover almost all aspects of iPhone app review.
With these resources at your disposal; remember that the key to writing a winning product/app review lies in exploring multiple platforms such as experts' reviews, user-ratings and discussion forums and various mediums such as written reviews, videos, etc. to develop an intricate understanding of all aspects of its performance and usability.
App developers can also make the best use of these sites to collect app reviews and improve their apps' functionality and usability. Also read, How to Become a Product Review/Sponsored Post Blogger.