8 Best and High-Paying Jobs for Introverts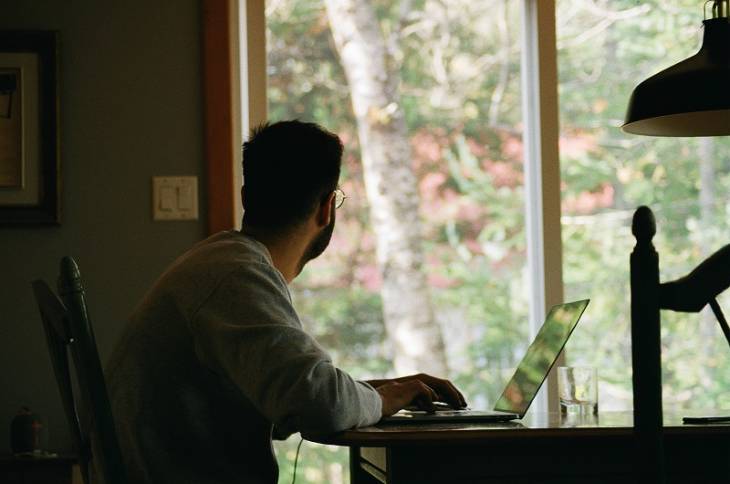 Contrary to popular perception, being introverted does not mean that you don't like interacting with people. The pop-culture reference to introverts is an image of loners and nerds. There are a lot of people who are expressive but identify as introverts.
The idea of pure introvertedness is small in the USA. According to a survey by Myer Briggs, people who identify as introverts are less than 25% of the population. The people who identify as extroverts are less than a third of the population too. The remaining people identify as ambiverts. They might have introverted tendencies, but they can step up when the need demands.
The key defining feature of introverts is that they enjoy their alone time more than ambiverts or extroverts. Some introverts crave their alone time so much that they need it to not only charge themselves up, but also perform at their best in their jobs and careers.
So, Which Careers Are Best Suited for Introverts?
When looking for a job as an introvert, you'll want to find a role that makes use of your strengths and where you feel more at home and satisfied working. For example, careers that require working one-on-one or in small-groups present a situation where introverts are at their best.
Of course, introverts are generally capable of handling the same tasks as extroverts in the workplace, but some jobs are more suited to introverts. Introverts can work in silence for long hours unlike other people, which tends to make them excellent creators and innovators.
Here are some of the best paying jobs you can look into that are suited to introverts:
1. Freelance Writer/Blogger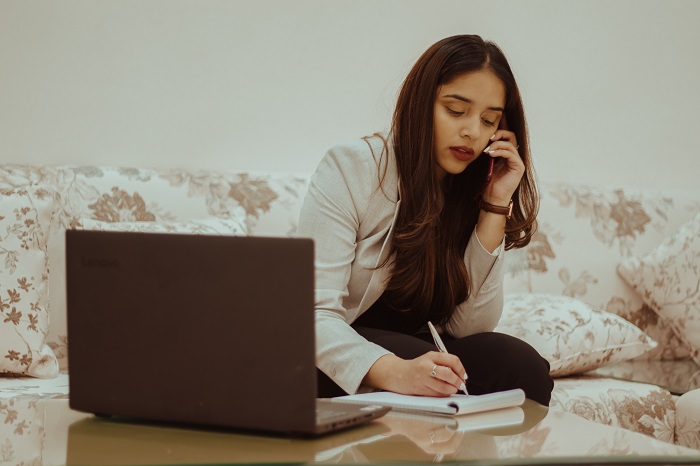 Freelancing gigs are one of the best for introverts. If it is writing, the interaction with the clients is only kept to the extent of explaining the project and handing over deliverables. As an introvert, you'll even have the opportunity to work on pet projects you like and set your own rates.
A study by CNN showed that about 50% of the population is involved in freelance work. The average pay for them is higher than that of regular workers. The average rate for a freelancer is $15 per hour, with the highest percentile earning more than $100 per hour.
In journalism, it is not uncommon to get about $10 per word written too.
2. Technical Writer
A technical writer differs from other writers because they don't write blogs, fiction, non-fiction, or other forms of generic content. They are involved in creating deep-research subject-matter in any science. They write detailed manuals and journals explaining some technical information.
Working in this field requires attention to detail and critical analysis for penning technical articles. This can be done remotely or from an office, making it great for introverts.
The average pay for these writers is about $75000.
3. Accountant
The role of an accountant requires minimal interaction with other professionals. Your interaction would largely be limited to the team you would be working with and occasional interactions with the other verticals.
This role is different from that of a financial analyst because you don't have to analyze trends and predict numbers. You also don't have to provide data and key insights for management. This makes it a great option for introverts.
There are several elements to this role, such as a bookkeeper, accountant, and so on. Many of those roles can be done remotely and through freelance gigs as well.
4. Actuary
The role of an actuary pays more than that of an accountant. Actuaries are usually hired by insurance and investment companies, and occasionally by other companies or the government to analyze the financial consequences of risk.
Actuaries work with numbers, mathematical models, and statistical tools to create insights that will be used by the management. They help create new insurance policies, identify the investments that need to be made for targeted returns, predict future costs, and hedge against risks.
This role isn't suited to be done remotely because of the confidential information at play, but it has a lot of potential for working in small groups which is perfect for introverts.
The average pay for Actuaries in the US is about $90,000.
5. Data Scientists
The world of Big Data is exploding, and the demand for professionals who make sense of the data and create actionable insights are high. This is where Data scientists come in. They have the required knowledge to utilize tools like Hadoop, Spark, and Apache to sort through the data and make it easy for the management to use it.
The importance of data has grown because of the voluminous information that customers are leaving on the internet. Data has become the new gold, and companies are clamoring to get on top. Introverts with the required education who can work long hours alone or in small groups are well suited to crunch the numbers as data scientists and come up with valuable insights and solutions.
The average salary for Data Scientists is about $100,000.
6. AI/ML Developer
The importance of artificial intelligence is growing, but the supply of those professionals is still less compared to the demand. Companies are trying to get ahead of each other as AI is poised to change the face of business. It can create significant savings for the company in terms of labor and materials and adapt according to the situations.
Developers for AI/ML are similar to computer programmers who sit behind the scenes, working on creating the company's required tools. This work setting plays well to the strengths of introverts
The average pay for AI/ML specialization is about $110,000 with the highest pay going as far as $190,000. This is fast rising in the most promising of jobs for introverts
7. Computer Programmer
Computer programmers, developers, and testers involved in creating, executing, and debugging programs. They work with a lot of tools and programming languages to create programs for clients. This work can also be done remotely, which means that it is perfect for introverts who want to work with small teams, minimal interaction, or from the comfort of their home.
With the whole world going digital, the importance of software programmers, developers will keep on increasing. Because this work can be done remotely, it is well suitable for introverts.
The average pay for entry-level positions in software engineering is about $70000, with the highest tenth percentile earning as much $150000, while the lowest earned around $50000.
8. Photography
If you identify yourself on the introverted side of the spectrum, freelance photography could be a great option for you. The investment in this career path is minimal.
It's always best to have a good camera and any one of the many certifications online. There's no compulsion for a certification, though. That is only for you to understand how photography works and how to become a good photographer.
You can upload your pictures on stock photo applications. In addition to that, you could be commissioned to be the photographer for events. The average pay here is $50000, with the highest-earning being as high as $75,000.
Conclusion
By no means is this list exhaustive. There are many other careers and jobs that are perfectly suited for introverts, including working as a counselor, therapist, editor, or research scientist.
Many of the jobs suited for introverted people require some interaction with other people, but most of it is one-on-one or small-group. The best roles for introverts also prioritize independent work — a situation where introverts thrive. 
The roles in this list fit the bill and are a great starting point to identifying the best job for an introvert that also pays well.