5 Proven Tips for Effective PPC Advertising for Your Business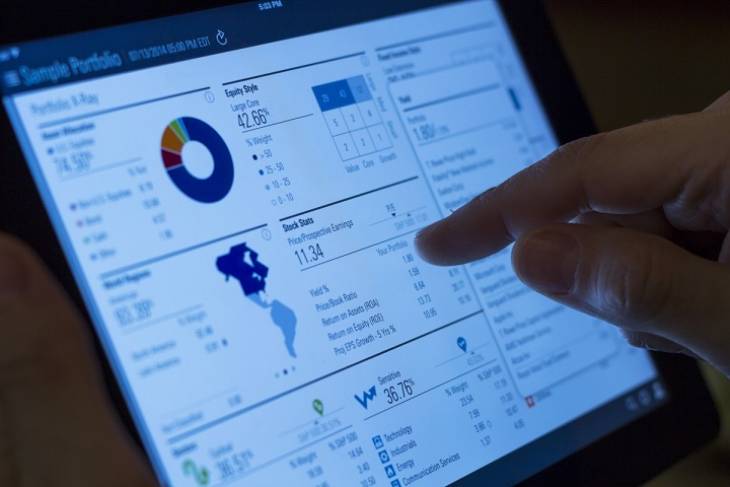 Pay-per-click (PPC), also known as cost per click (CPC), advertising is an internet marketing method that can help your business grow fast and meet its bottom line.
PPC referrs to the paid ads that you see on search engine results pages (SERPs). With so many businesses now promoting their websites and running marketing activities online, you need a way to stand out among them all. That's where PPC advertising is useful. 
PPC advertising can help you rise above the millions of businesses in SERPs that are selling goods and offering services similar to yours. It only takes a few minutes to create your PPC ad with first-tier search engines like Google and Bing, but the results will last for a long time.
With PPC ads, you as the advertiser will be able drive traffic to your website and pay publishers only when your ad is clicked. It's a very effective model of internet marketing.
Winning Strategy for PPC Advertising
If you want to run successful PPC advertising campains, these top tips and winning PPC ad stratey will help:
1. Start with a well-structured PPC ad account
The foundation of your PPC advertising is determined by the strength of your PPC account. The main things to look into here are:
The number of keywords for every ad group
The number of ads in every ad group
The relevancy of keywords to each other and ads in every group.
Some people do not know how to do this and end up messing their opportunity to get good results. Having a well-structured account can be more fruitful than having several campaigns.
Instead of stretching your marketing budget thin, choose super tightly tied keywords related to your ad group. This is more effective in the long run.
According to Google, you should have about two or three keywords in every group. You will get suggestions from the search engine, which include more than thirty keywords.
2. Concentrate on high-performance keywords
How can you identify highly performing keywords? Your goals help to identify the important key performance indicators.
Think like your customers and choose keywords they are likely to use when searching for your goods or services. List different variations of your top keywords, making sure to be specific and targeted. Use Google's keyword tool to get high performing keyword ideas.
Geotargeting ads is an incredibly helpful way to minimize the competition by targeting people near your brick-and-mortar location. It's relevant to local search intent. If you get the right keyword for your small business, your campaigns have a high chance of succeeding. They will bring more conversions, which is likely to earn you more business.
With your awesome keywords, you can reap from tiered bidding strategy. This refers to the method of bidding with single keyword. Being restrictive with the match type you use, the more you will find bidding interesting and in turn, it will increase the quality of traffic.
3. Create a list of negative keywords
This should happen automatically as you monitor your PPC campaigns. By doing that, you will be able to spot negative keywords (those tags that you don't want your ads to show up for), improve your PPC results and reduce ad costs in your campaigns.
Many business owners, entrepreneurs and internet marketers lose a lot of money on searches that may be semantically similar to their target keywords but are not related to their business or relevant to their advertising. Don't be one of them.  
Check what most people are typing on Google for you advert to appear. List the negative keywords that can ruin your chances of making profits. Avoid using these keywords that lead to irrelevant or unnecessary traffic to your website and that increase bounce rate.
4. Pause poor performing keywords
Start by identifying the poorly performing keywords. Allow keywords to run for some time first so that you can determine performance. Do not just pause keywords blindly without adequate performance data.
Investigate poor performing keywords using a serp tracker like SerpBook to know why it's not performing. In many cases, the following scenarios can make keywords perform badly:
Making a low bid
A keyword has very low search volume
A restrictive or too broad match
Remove all the poor performing keywords from your PPC campaigns to ensure your budget is utilized properly.
5. Employ remarketing
Once you have stopped poor performing and negative keywords, you will be left with those keywords that work for you. Use the keywords again and again where appropriate to retarget customers, whether it's on your next search ads, email remarketing or standard remarketing.
Remarketing campaigns typically provide a high ROI if targeted to the right customers with high shopping intent. You can use retargeting to increase conversions from abandoned shopping carts, as well as keep your brand top of mind for future shopping decisions.
Conclusion
The most popular PPC ad network you can start with is Google Ads (formerly Google Adwords), and you pay for every click made. Improve the landing page experience on your website and you will definitely reap good results with PPC advertising and help your business grow much faster.