Top Five Digital Marketing Strategies as Economies Grapple with COVID-19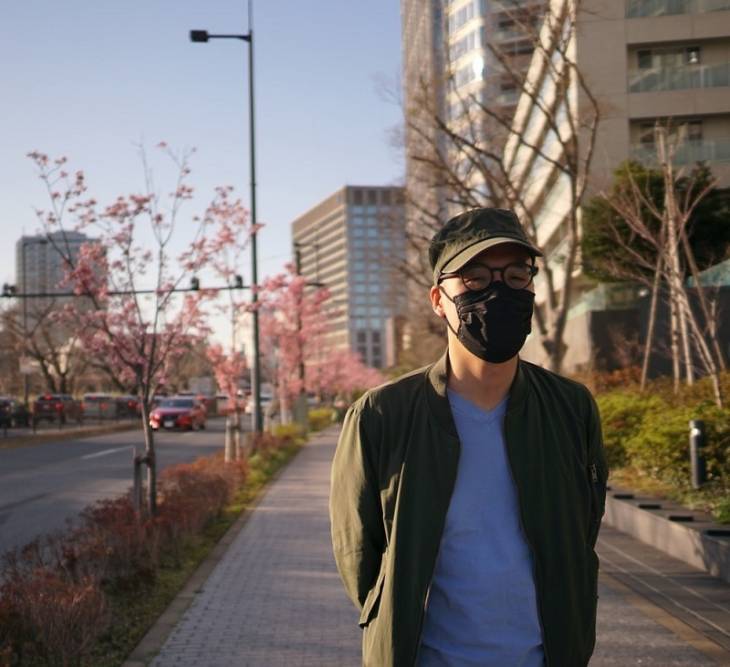 Coronavirus disease (COVID-19) has caused a crisis the world is finding difficult to cope with. Economies are now almost in a complete lockdown in most countries and states around the world.
Other than our lives and health, the virus attack has also hurt our businesses and occupations. Grocery stores are empty, restaurants don't have any customer footfall, and social life has come to a grinding standstill.
Offices other than essential services, like banks and hospitals, are closed. Surviving is difficult in this market conditions. And it all means brands and digital marketers are also in a fix.
This situation won't last forever, of course. And businesses will eventually start to look up. Hence, all of us, including brands and digital professionals, mustn't give up. We must adjust to the situation and reshape our businesses to cope with the prevailing realities we are all facing.
To help with that, here're some of the best strategies digital marketers can implement during this difficult period in human history as we all deal with the coronavirus pandemic:
1. Connect with target audiences on social media during crucial moments
Every person on this planet has been affected by this virus attack in some way or the other. This is regardless of whether you tested positive or not. Most people are locked at home and implementing sanitation protocols. No one can travel to their usual locations or their favorite eateries and cafeterias. So, it's vital to be compassionate.
As a brand or online marketer, you need to show empathy to your target audience and prospective customers. Make sensitive and heartfelt posts about the pandemic and start a factual dialogue with your customers. People reply to social media posts and love to engage in relevant conversations there. So, this is an excellent time to connect and engage with people on social media to not only allay concerns, but also share information that's helpful and encouraging. This can move people to relate and convert as your customers. But stay authentic always.
You can also organize brand drives to contribute food and other supplies where it is needed and appropriate, as well as help the elderly in your community where they need help, say when doing their grocery shopping. Share the social activities on your brand's social media pages, which is a move that can end up being as a positive PR initiative for your brand. Remember, again, you need to genuinely care about people and be authentic throughout, or this strategy can fail terribly.
2. Opt-in for pay-per-click advertising
With more people at home, you will make a smart move by opting in for the PPC marketing tactic. It can give you a competitive advantage over your competitors.
It will also allow you to save money in your online marketing budget. This is because the cost-per-clicks have reduced by about 6% all across the world. And in the coming days, the rate is expected to decrease even more.
Thus, using PPC at this time can give your business a fresh opportunity to reach even more of your market share on the cheap. It might not result in massive profits, but it will help you get relatively better sales during this pandemic so that you sail through this trying time.
3. Ensure that people can find your business online
More people right now are choosing to stay at home than go outside for a walk, stroll or other activity. As a result, search traffic in some sectors has gone up and is expected to stay up over the next few weeks. It's essential your business is available and accessible online.
More people are staying at home glued to their tablets, laptops, and smartphone devices, checking brand updates, news and other informative posts. It's all the more important to ensure that your website is optimized for mobile and web, and people can find it online.
Relevant online content is being consumed more right now. So, work on your content marketing strategies to improve your online visibility and benefit from this increased consumption of online content. Don't be complacent with your previous digital marketing strategies. It's important to increase your content marketing efforts at this moment, or you might lose out on reaching the right people and getting more traffic, leads and userbase, who can convert as customers.
4. Ramp-up your SEO to Move ahead of the competition
SEO will help to maximize the organic search traffic on your site. It will help you go beyond the online competition. Every brand wants to be on the first page of Google and other search engines. Topping the list allows search engine users searching for specific products, services and information that apply to your company to find your business and its solutions.
If you're going to ride the wave of people now turning to search engines to find different answers and solution during the COVID-19 pandemic, you'll need to increase your efforts in strategic search engine optimization.
If you fail to do so, you may lose out on the daily search traffic looking for what your business offers. Stopping your SEO campaigns during this time is a mistake that might make your brand lose out on vital business opportunities.
And just in case other market players decide to halt SEO, you might want to push harder to outshine your competitors. Pushing harder might make you spend on SEO and lose out on some dollars in the short-run, but it will be worth it and add to your profits in the long-run. 
5. Prepare for the bounce-back stage
Given China's progress in controlling the coronavirus, the COVID-19 pandemic is expected to fade out gradually in time. It may take a couple of months for any country to get back to its normalcy, but it will happen eventually for most countries across the world.
As things become normal, purchasing habits will gradually stabilize and you need to be prepared for that and when the economy eventually bounces back and stabilizes.
For example, SEO is a long-term strategy so begin early. Your SEO campaign for today will impact your organic search traffic tomorrow and for a couple of months thereafter. If you stop or don't do SEO now, it will have a detrimental impact on your traffic and revenue for at least about two months from now when the virus, hopefully, starts to fade away.  
So, prepare now and remain prepared. Don't forget to stay safe during this pandemic.