The Most Affordable Types of Mobile Apps You Can Build
Mobile apps are a great investment for both businesses and individual entrepreneurs in the digital age. For businesses, they can drive new leads, encourage prospects to work with the business more frequently, and develop overall brand recognition and loyalty.
Mobile applications enhance user experience and boost profits. However, not every business has the funds to invest in an app. Investing in mobile apps is especially intimidating in a market where the average app costs anywhere from $10,000 to over $500,000, according to Think Mobiles.
The wide price range for building mobile apps is in large part due to the different types of apps in the market and the development time and effort associated with them. Moreover, mobile application development typically requires development for both Android and iOS platforms, which can add additional costs and complexity. 
Whether you're working with an in-house team or app development agency to build your app, you're in luck because we'll highlight certain types of apps that veer towards the lower, cheaper end of this price range that you can build and still drive profits to your business.
Most Inexpensive Types of Mobile Apps You Can Build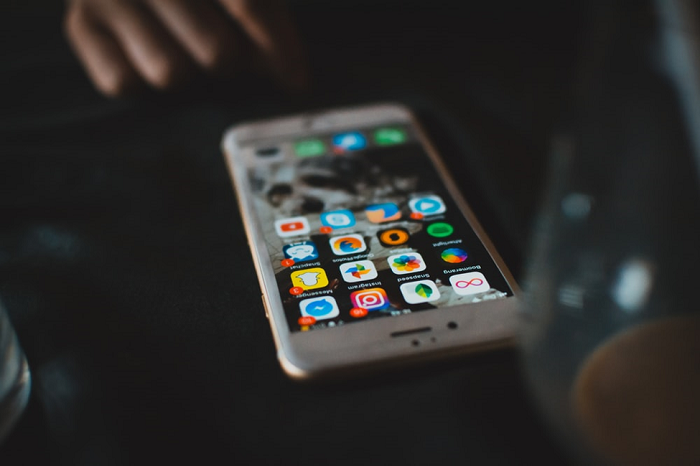 General apps common in the market today include social media apps like Instagram and Twitter, e-commerce apps like eBay and Amazon, on-demand apps like Uber and Lyft, health & fitness apps, productivity apps, travel apps, education apps, and gaming apps.
Besides those common types of apps that are often quite complex and expensive to build, other relatively inexpensive types of mobile apps you can build cheaply include:
1. Basic Function Apps
Basic function apps are the most simplistic apps to create possible. They typically only have around five to six screens or less without any complex features.
These apps aren't commonly used because most apps on the market today often boast unique functions that appeal to the novelty and latest technology that they can offer.
However, the simplicity of basic apps can be effective and straightforward when they're developed carefully, and offer great minimalistic user experience.
2. Hybrid vs. Native Apps
As a general rule, the less time it takes to develop an app, the less it will cost the business that's building it. This gives native apps - apps for a single platform - a distinct advantage.
Since a native app is only made for one type of device, there's no immediate concern about translating the programming into multiple forms.
This does come with a caveat, though. If you plan to roll out an app for multiple devices, it's less expensive to create a hybrid app than multiple native apps.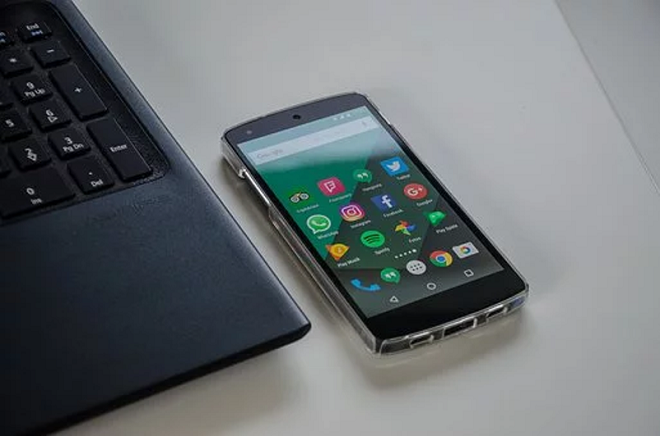 3. Data-Driven Apps
Data-driven apps are programs that consume, compile, and offer existing information rather than a series of custom features. For instance, a news or weather app serves this purpose.
According to MLSDev, these apps have a short development period of only about a month and a budget hovering around $15,000 on average.
These types of apps aren't as popular as they once were as stand-alone apps. Often, they are used as an extended feature to a larger, more complex app or as pre-installed apps on devices.
4. Utility Apps
Utility apps are programs made to serve a specific, targeted focus such as rideshare apps. They aren't made to attract elongated daily use.
In fact, utility apps may only see an hour or less of use every day. Instead, they are more often aimed at answering a user's necessity rather than trying to draw them into extended use as a mobile game might.
Because these apps are marked by simplicity, they're easier and quicker to develop, which makes them one of the cheapest options that app developers have.
5. Simple Lifestyle Apps
Some lifestyle apps have a lot of features that can rack up costs quite a bit. Yet, there are certain, simpler lifestyle apps that aren't quite as expensive to create.
For instance, simple dating apps and communication apps are fairly effective when done right, and developers can expand them over time as investment in the app brings more monetary returns.
Conclusion
Mobile apps are a powerful tool for businesses, but they can run up quite a bill. However, they don't have to break the bank. By carefully considering the type of app your company is going to develop and the features that are essential for you in the design and development, you can greatly reduce the cost your business incurs during the development process of your mobile apps.