5 Best Entertainment Apps for Android and iOS This Year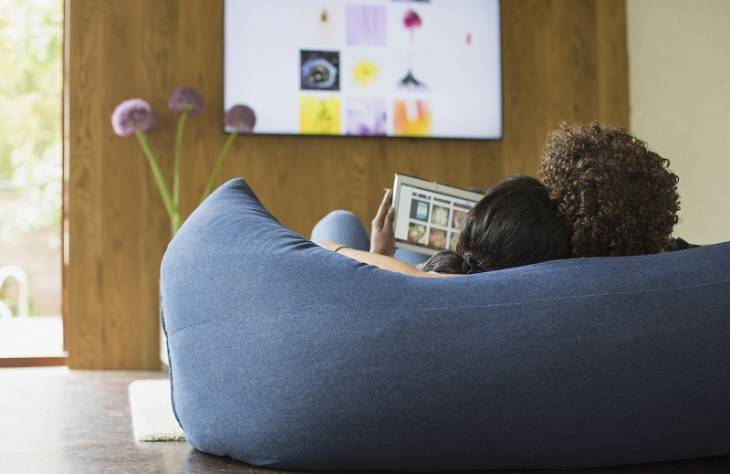 Nowadays, the options for entertainment are getting bigger and better with each passing day. From the days when the only source of entertainment was television and radio to today when everything can be streamed online virtually from anywhere regardless of the device, the internet has done miracles and we can't imagine life without it.
Some people, however, still prefer to have cable TV as their preferred source of entertainment, but the bills can add up and break the bank. Thanks to alternatives like Netflix, Hulu, YouTube, and Spotify, which only require a reliable high-speed internet connection such as cox en español, entertainment today has become more convenient and high-quality than ever before.
With high-speed internet connection, you can do more than was possible in the past, ranging from streaming TV shows to downloading films and interacting and socializing with friends and family on your favorite entertainment software apps.
Aside from the more popular entertainment apps that we all know like Netflix, Hulu, YouTube, Amazon Prime Video, IMDb, and Spotify, there are many other somewhat hidden gems that can equally banish boredom and keep you engaged and entertained.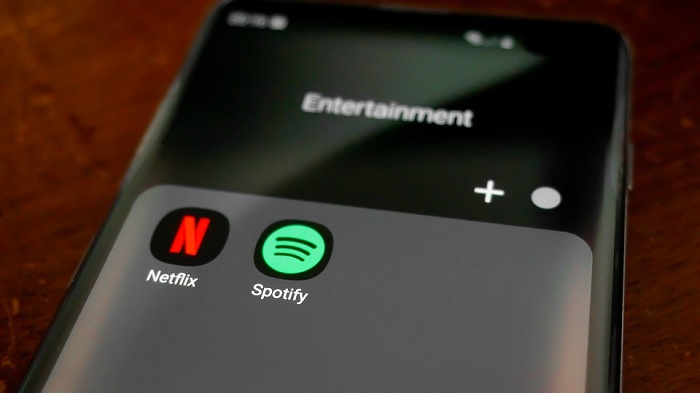 Let's highlight some of those hidden gems, best entertainment apps for android and iOS:
1. Bigo Live - Live Stream, Live Games, Chat Rooms Online
BIGO Live is a fun entertainment app that allow you to stream videos from around the world 24/7. You can go live, watch live streams, live games, live shows, and video chat online, while also making friends around the globe on the app.
In early 2021, Bigo Live had 400 million users in more than 150 countries, making it a popular tool to intermingle with other users in real-time. You can even become an influencer on the app and showcase your talents to the world.
Bigo Live also brings online music concerts to your streaming device and allows you to chat with like-minded people from around the globe. If you are a serious gamer and want to enjoy streaming games, you should try Bigo Live.
2. Plex - Stream Movies & TV Shows
Plex is another great entertainment app for those slow weekends and weekdays. The streaming platform not only allows you to watch your favorite movies and TV shows online, but also brings more than 180 live TV channels—that too without any subscription.
If you have been thinking of cutting the cord on the more mainstream option like Netflix and Amazon Prime Video, then Plex is one of the best alternative to look into.
Streaming movies has never been easier without Plex as it brings loads of movies from different production houses, such as Lionsgate, Crackle, Paramount, Magnolia, and AMC.
Enjoy anything from comedy shows to action movies, documentaries, and thrillers on Plex.
3. Kanopy - Stream Classic Cinema, Indie Film, and Top Documentaries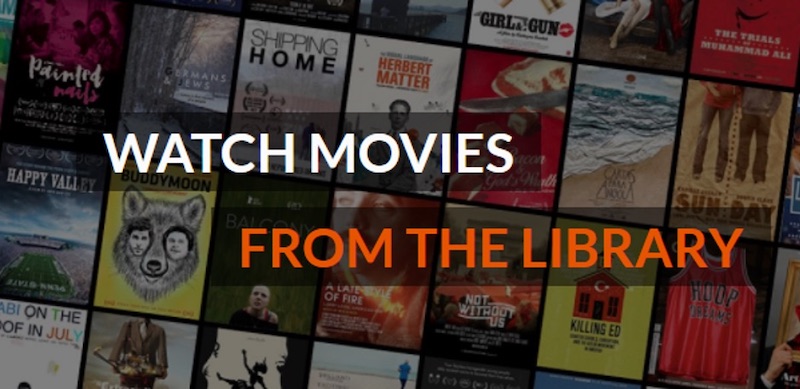 Kanopy is a different type of movie streaming application that allows you to watch movies if you have a library card.
The best thing is that there are no commercials or ads served during the movie. Moreover, new movies are added each month to keep you hooked to your screens without getting bored.
All you need to do is sign up to search the app's library whether it's linked to your school or a public library. While Kanopy may not be very popular among the masses like Netfilx or Hulu, don't underestimate the powerful and entertainment value of streaming platforms like it.
There are thousands of movies and you can search them based on genre, including short films, War and Action, Human Rights, performing arts, and much more.
If you have kids at home, Kanopy has a separate section for kids' movies. The app also allows you to set parental controls to restrict your kid to watch appropriate content.
4. Twitch - Live Game Streaming
Twitch is a one-of-a-kind video-streaming platform that offers a fun, social way to watch people play games. Gamers (known as streamers) pay their favorite titles and broadcast their match play while providing running commentary on the action.
It is free to use, and you can watch Twitch content regardless of whether or not you have a registered Twitch account. Twitch's game-related content spans massive esports tournaments, glitzy game awards shows, music, and more.
According to Twitch, "Millions log in every day to watch their favorite gamers battle aliens, score goals, and achieve victory royales."
5. Dailymotion - Latest News, Sports, Music and Entertainment Videos
Searching for our favorite videos can be a tedious routine. Sometimes you are simply not in the mood to sit at home for long hours to watch movies or binge-watch TV shows.
In that case, one of the best things you could do to kill time is to install Dailymotion on your mobile device and start watching videos on the go. From funny pranks to hilarious videos, to motivational videos and short news clips, everything is available on Dailymotion.
You can also be notified about video updates from your favorite channels, topics, and people on the video-sharing technology platform. If you are curious about breaking news, you can also tune in to Dailymotion and start watching to your heart's content. Dailymotion also allows you to save videos for watching later and build up and update your library.
Bonus:  TikTok - Make Your Day
TikTok is another hugely popular social media and entertainment app for snappy mobile videos, where viewers can watch and discover millions of personalized short-form videos that are exciting, trendy, and spontaneous. It's often where trends start.
You can watch unlimited short-form videos, skits, and dances from creators around the world and also upload and edit your own video clips to share with the world. Add your voice, gesture, or different creative visuals to make your video clips as entertaining, funny, and value rich as you want.
Initially, people use to make unique and creative TikTok videos to get likes, shares, and followers, but now creators are also posting clips to generate some extra income.
While those are not the only entertainment apps out there, they are among the best, less well-known options to engage and keep you, your family, and friends entertained this year.