How to Find Your Target Market & Connect with the Right Audience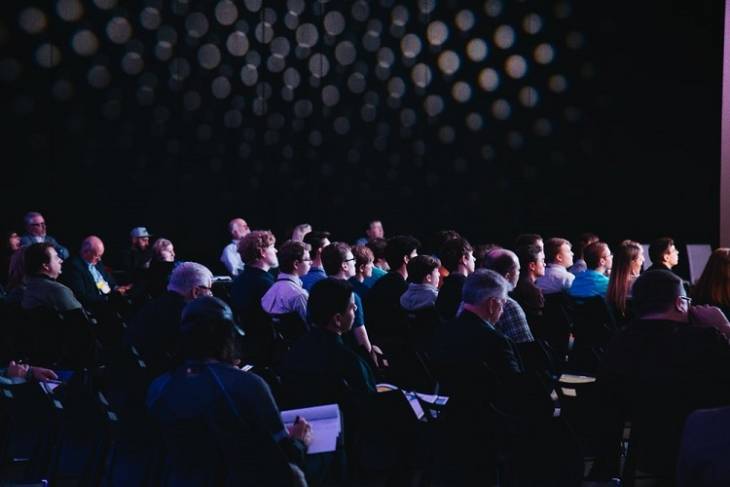 Publishing high-quality content will surely attract an audience. But if you're not attracting the right audience, all your marketing efforts could just be a waste.
You need to find your target market first and connect with them to see better success marketing, promoting, and ultimately grow your business.
So how do you find the right target market for your content and business? And how do you connect with them?
Well, there are some effective strategies and steps you can use to find your target market and connect with them. It starts by defining your ideal target market.
Defining Your Target Market – Why It Matters
Many people start creating content without defining their target audience. But there are many reasons why you should not skip the process of defining your market.
First of all - it helps you focus on creating the right content and products. Over 7.5 million blogs are published on the internet every day as of 2023, but only a small percentage gets a really good ranking on major search engines. The majority of those copies are never read, even if they are really good ones. Why? They don't appeal to the right audience.
Whether you're a blogger, an affiliate marketer, or a business owner looking to promote your product, knowing your target market helps you understand the topics that your audience want to read or the information they're seeking, along with the language or way of communication that is most suitable for them.
More importantly, understanding the needs and interests of your target market helps you create content that provides value to your audience. Publishing valuable content is the best way to establish long-term relationships with your customers.
Key Steps to Define & Find Your Target Audience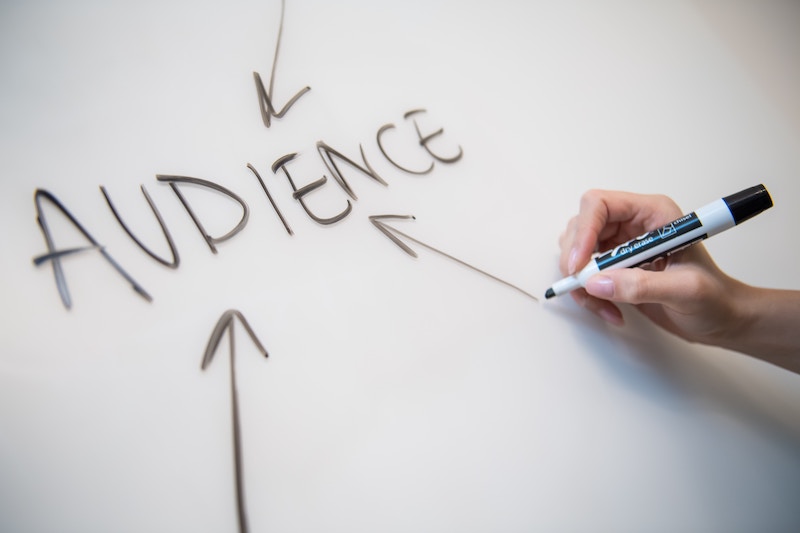 Here's how you can define and find your target market:
1. Conduct target audience analysis.
The first step in finding your target market is research. This takes a lot of time and effort, but it can give you really good insights about who your audience should be. So where do you start with your research?
Look at your competitors. It sounds bizarre but it's actually your best starting point. If you are a blogger, for example, it's most likely that you're not the first one in your niche.
In content marketing, the competition is always fierce. But by taking a look at what your competitors write about, you'll have a good idea of who you should be addressing on your content.
Check out the comment section on their blog posts and you will have a good idea of who your audience is.
2. Determine what problems you're trying to solve.
If you are a digital marketer promoting a specific brand, product or service, your content should help address the problems that the company is trying to solve.
Suppose you are promoting an online tool that helps B2B companies manage their day-to-day operations, then your audience most likely includes businesses that still rely on traditional processes or those struggling with productivity and high costs.
3. Use social media.
Social media is a great place to obtain insights about your target market. There are many ways to use social media to find an audience. One is by checking out who follows influencers in your niche as these people will most likely be your target audience.
You can also conduct a survey, join groups and discussions, and look at your competitors' followers. In addition to helping you find your target market, social media can also give you an idea about the types of content that appeal to your audience.
4. Leverage data technology.
Data analysis is a complex process that involves collecting, modeling, and analyzing raw data to glean useful information that can then be used to make informed decisions. But it's the best way to create a solid marketing strategy for your content.
Thankfully, there are many tools that help you collect and analyze data to find the information you need. Many content marketers use all-in-one marketing platforms that are equipped with data analytics to define their target audience.
Now that you have identified your target audience, how do you connect with them to ensure marketing success?
Best Ways to Connect with Your Target Audience for Marketing Success
Identifying, finding, and knowing who your target audience is key to content marketing success. But it's only the beginning. Once you have identified your target audience, the next step is to connect with them.
The more clearly you know your audience, the better you will understand how and where to reach them, and also the better you will be able to engage them.
Here are some proven strategies to connect with your target audience:
I. Focus on value.
With over 7.5 million new blogs and articles circulating online every day, what makes yours worthy of your target audience's time and attention? It's the value that you deliver with your content.
When creating content, it's not enough that you get plenty of shares, clicks, or views. Aim to provide content that readers can rely on.
II. Deliver solutions, not products.
Write about things that your customers really care about. This is called 'content core'. The key is to help your audience find solutions to their problems or answers to their questions while keeping your product, service, or brand relevant to them.
III. Be consistent.
In content marketing, consistency is also key. You don't have to publish blog posts every day or every week. But you should have a regular schedule so your audience will know when to expect new content.
IV. Promote your content.
You're using content to promote your product or service. But you should also promote your content to reach as many people as possible within your target group. There are many ways to do so, such as the use of web push notifications, email marketing, guest blogging, and social media posting.
In conclusion
The key to content marketing success is defining your target audience. By knowing who these people are, you can easily come up with topics and ideas that appeal to them.
Consider conducting a target audience analysis, turning to social media, and leveraging technology to reach your audience and provide the solutions they need.
Once you have defined your audience and made a connection with them, the next step is to keep them engaged. To do this, focus on creating relevant content consistently that provides real value to your readers.
Be sure to promote your content on various platforms, as well.