6 Copywriting Mistakes That Kill B2B E-Commerce Sales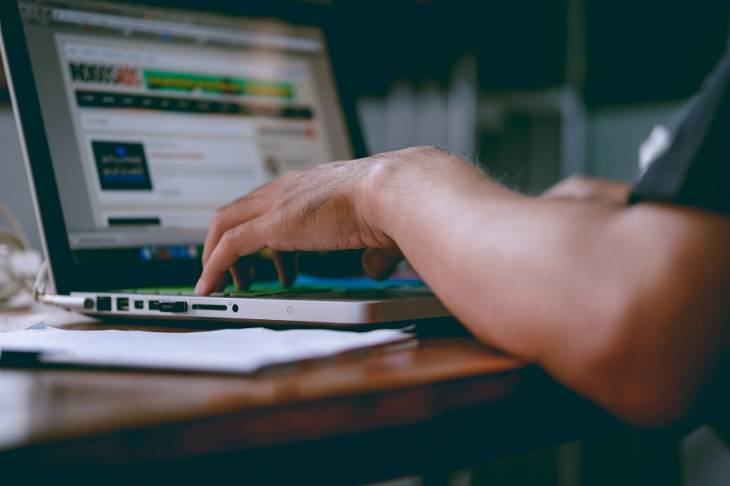 Most B2B e-commerce store owners agonize over website design, bulk ordering, payment terms, and shipping. Copywriting isn't top of mind. However, this one element of your B2B online store can make or break your bottom line.
Poor sales copywriting is a major cause for slow or disappearing ecommerce sales. Here are six copywriting blunders that can cause your e-commerce sales to plummet.
Mistakes That Cause Poor E-Commerce Sales
1. Using "We" Instead of "You"
 
Does your website focus on your company instead of your customer? If you're rambling on about your company's history, your technologically advanced products, your numerous accolades and press mentions… yawn! You've already lost the customer. It's a common mistake many businesses make.
Glowing product reviews and awards provide excellent social proof, which should be highlighted. However, don't forget that customers are interested in how you can help them more than your bragging rights.
Using "you" and "your" rather than "we" and "our" is more customer-centric. To further punch up copy, shift from passive voice to active voice. For example, "We've bought in bulk to bring you lower prices" can change to "You can buy in bulk at a low price".
2. Selling a Product Instead of a Solution
Most customers seek solutions to problems. They want to know how your product can solve their problem. A list of features doesn't always answer that question. Explaining how a feature or service will benefit them does.
Let's say you rent out construction equipment that can be delivered on the same day. Which heading is more effective?
"We Offer Same-Day Rental of Construction Equipment."

"Bulldozer Bust? Need Construction Equipment in a Hurry?"
The first heading isn't bad. It tells the customer what the business offers. However, the second speaks directly to the consumer and immediately offers a solution to a building contractor on a tight deadline or with construction equipment that's broken down.
3. Overly Long Copy
It is tempting to blather on about your business or product but, in e-commerce, less is more. People's attention spans are shrinking. An e-commerce website needs short but powerful copy with attention-grabbing headlines and irresistible product descriptions.
If you're not a natural-born writer, the good news is, it is a skill you can improve. Udemy offer short online copywriting courses that teach the principles of good copywriting including how to create killer headlines, landing pages, and calls to action.
If, however, you still struggle with long-windedness, hire a copywriter. Alternatively, consider setting up a B2B e-commerce store on a platform like Shopify. They offer visually-appealing e-commerce store templates for every type of B2B business. Following a set template will force you to keep words to a minimum.
4. Unimaginative Product Descriptions
Unimaginative product descriptions kill e-commerce sales. It's at this step that a customer decides whether to hit the "add to cart" button.
Writing product descriptions is tricky. If they were only about size, weight, and color, it would be easy. Specifications alone don't seal the deal. You need to entice the customer to buy your product, but without being flowery or deceptive. In other words, pimp your product description but don't exaggerate. Exaggeration will lead to bad reviews from unhappy customers who receive a product that doesn't live up to the hype.
To write persuasive product descriptions, you must understand your audience. A good way to do this is to create a buyer persona. A buyer persona lists specific characteristics of a customer or group of customers. Be as detailed as you can and create more than one persona if you serve different types of customers. The clearer your customer picture is, the easier it is to write targeted product descriptions.
5. Being Afraid to Inject Personality Into the Copy
Some B2B owners adopt a formal "business-like" tone to appear professional to a corporate customer. All this achieves is lacklustre copy. Don't be afraid to inject personality into B2B copy.
The type of business and your brand image influences your tone. Some businesses naturally lend themselves to a light, quirky, or humorous image. A toy wholesaler can play around — pardon the pun — with fun branding. A stationery retailer may be more conservative but that doesn't mean you can't liven up the copy. A good copywriter can get a customer to fill their shopping carts with staplers and sticky notes lickety-split.
6. Using Too Much Jargon
Don't try to impress customers with jargon. Just because you're talking to business-to-business clients, doesn't mean they want to wade through a bunch of technical terms, definitions, and in-depth product explanations. It results in heavy copy that's tedious to read. Remember, customers are seeking solutions to problems. They're not interested in a product's technical details. They're interested in how it will benefit their business.
Conclusion
The key to e-commerce success is more than just website design and a user-friendly interface. It's also about the right words. Once you've nailed the copy, don't forget to check grammar and spelling! Business-to-business copy with poor grammar is unprofessional. Even the best copywriters slip up sometimes. Use a tool like Grammarly to catch typos and punctuation errors.

You might also like...