How to Create a Great Omnichannel Experience for Your Customers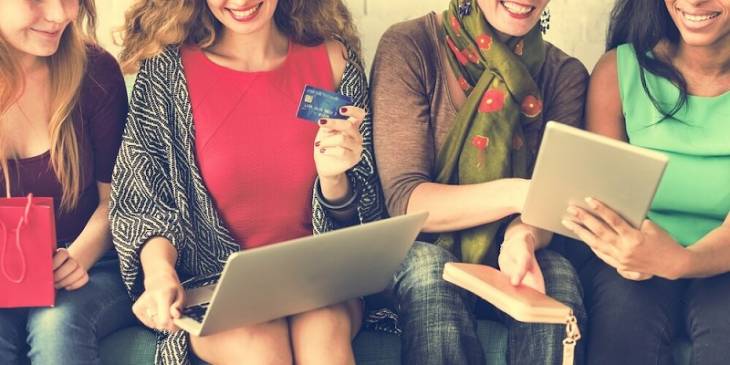 Today's customer is omnichannel. This marketing phrase means that buyers in physical and digital transactions are fluid and switch channels continuously.
Considering that people today hardly purchase anything online for the first time, customer service must always provide an easy and consistent experience, whether online and offline.
What Is Omnichannel Marketing and Why Do You Need It?
Omnichannel Marketing basically refers to marketing strategies that encompass the various online and offline shopping channels, including from a desktop, mobile device, by telephone, or in a brick-and-mortar store.
Research has shown that customers who use multiple channels to shop are more valuable to businesses. In fact, customers who use more than four channels reportedly spend an additional 9% at stores.
Omnichannel vs. Multichannel
Not to be confused with multichannel marketing, the idea of omnichannel marketing is to make customers' experiences with your company as simple and smooth as possible, regardless of the channel they are using. It's a way to improve the customer experience and drive better relationships across all possible channels and touchpoints.
Meanwhile, multichannel marketing concentrates on using a combination of indirect and direct communication channels – direct mail, email, order catalogs, social media, mobile, and more – to interact with customers. It's the use of several media channels to spread marketing messages.
Steps to Designing a Seamless Omnichannel Experience
1. Start with Your Clients and Their Requirements
Customers are the focal point of omnichannel marketing initiatives. This approach is reliant on understanding the needs of an audience and then delivering an in-touch experience.
The ability to truly understand your customer's demands will start with you. This means that your businesses need to modify or revise their customer journey concept and strategies to meet the needs of their customers.
2. Choose the Right Tools and Platforms to Connect with Your Clients
Decide on the marketing techniques, strategies and platforms your business will use. Then, choose customer-centered tools that align well and complement the marketing strategies, methods, and platforms you'll be using.
Usually, the tools you invest in and changes you make here will still be useful in your other marketing efforts. Omnichannel campaigns do not generally undergo many modifications.
3. Section and Segment Your Clients
Segmentation is a critical marketing component that all organizations should implement in different ways. The number of ways you can group consumers is nearly infinite.
For example, the parts of the audience may be segmented as follows:
Clients who leave shopping carts full of merchandise
Consumers who have been in a complete shopping slump for the past six months
Consumers who subscribe to your email service
Clients who visit a specific product page on your site
By segmenting your customers, you'll be able to better understand their needs and optimize your methods and channels accordingly.
4. Personalize Your Client Experience
Personalization in marketing has existed since the inception of marketing itself. Don't igrnore it. However, it's worth emphasizing that personalization in an omni channel marketing strategy must be consistent across all channels.
For successful personalization efforts, establish a testing framework to constantly optimize your client experience, embrace the appropriate tactics and tools, and acquire a genuine knowledge of your clients and understanding of their individual persona.
5. Distribute a Customized Experience Throughout
It's time to connect the dots and distribute your tailored, targeted, and segmented marketing across all available platforms.
But it not done quite yet – taking your omnichannel marketing from excellent to outstanding takes two further development phases before you can sustain your efforts.
6. Testing and Creating
Once you've created the structure and omnichannel plan, it's time to put everything to the test. Is social media truly the best location to focus your efforts? Are your landing pages in need of improvement?
Are all the colors consistent throughout? How about communication? All of these things and more will be revealed during your testing.
7. Adjusting and Calibrating
Ultimately, when you've established your framework, finished your testing cycles, and launched your omnichannel marketing strategy, all that remains is to calibrate and tweak it as required.
Compared to the testing and constructing phases, the calibrating and adjusting stages focus on keeping your marketing updated and in front of your consumers and devoted supporters. It's the most straightforward step and maybe the most gratifying.