Ayman Totounji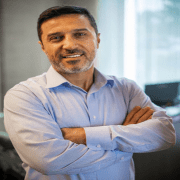 Ayman is the CEO of Cynexlink, a Managed IT service provider company that helps small and mid-sized companies by delivering technology solutions like cybersecurity, Managed IT services and cloud computing.
As an IT expert, Ayman loves to write and educate people about cybersecurity, cloud computing, and other areas related to Information Technology.
Follow him on Twitter @knp427.