Why You Should Optimize Your Business-Critical Workloads With Mobile Apps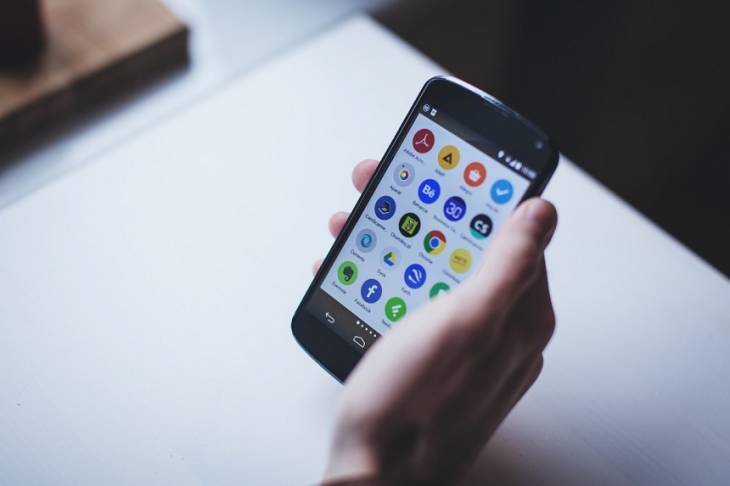 Businesses have evolved so much today. Many of them run various functions and combine different segments to achieve goals online and offline. And many more require a combined process of hardware, software and human intelligence to meet their objectives
When there are challenges in one segment, it invariably affects the functions of other segments. Some of the various challenges your business may be forced to address include:
Satisfy thousands of users needs
Compliance requirements'
Emerging technologies
Virtualized resources
It often feels like it has become harder to manage all of the business-critical workloads that are necessary to succeed in business and entrepreneurship.
Overcome Challenges of Running a Modern Business
Before we move forward with solutions for the challenges of running a business today, let's first clarify what business-critical workloads are.
Well, there are various applications in a business that are extremely critical. For instance, databases and servers are business-critical workloads. If these applications at any one point fail, it impacts the entire business. Also, in case of a disaster, only business-critical workload applications can be recovered to start afresh.
As such, it's extremely important to manage business-critical workloads in your business, because the workloads hold what is likely the past, present and future of your business.
With mobile devices a hit around the world, and already influencing many industries with innovative business app solutions, mobile apps can be effective for optimizing and managing your own business-critical workloads, too.
Mobile App Solutions for Managing Business-Critical Workloads
Mobile apps provide an answer to almost every business challenge you might have these days. Apps have handed power to everyone, be it an ordinary mobile device user, entrepreneur or startup founder. Take advantage of mobile apps to manage your business-critical workload.
Savvy entrepreneurs and businesses are utilizing the flexibility of mobile apps to move business resources and workloads around as needed. They are utilizing mobile apps to ensure their businesses are more responsive to the prevailing internal and external requirements.  
If you are not already utilizing mobile app solutions to streamline your business operations, here are some of the top reasons that justify the move:
Mobile apps bring increased flexibility and convenience, while at the same time optimizing efficiency 
The apps leverage cloud computing to bring down costs and increase agility
Mobile apps enable data analytics to unleash greater business insights.
More Ways Mobile Apps Help to Optimize Business Operations
Here're more and specific ways mobile apps enhance business operations and help to better manage business-critical workloads:
1) Improve connectivity
Businesses and organizations often need to manage large volumes of complex, business-critical workloads across multiple applications and platforms. While managing work in such complex environments, any single failure can impact the business' backend, resulting in a challenge to deliver goods and services.
Mobile apps offer solutions that empower your team or the people tasked with managing your business-critical workloads to stay connected with each other throughout the entire business operation. Any single fault can be easily notified to all members and appropriate actions taken to address issues as the situation requires, which can save the day every time.
2) Real-time insights
Businesses today thrive on real-time data and insights. Entrepreneurs and companies believe in on-demand business from anywhere in the world and favor real-time information processing. When it comes to data processing and business transactions, no one wants errors or delays.
Mobile apps have evolved to provide solutions that ensure business-critical workload management is possible in real-time and error-free. You can manage computations, processes and jobs easily with a few clicks and responds to business demands through real-time automation of workloads.
3) Cross-enterprise visibility and control
There is a constant need for business owners, managers and entrepreneurs to manage multiple platforms interlinked with each other in their business. However, without a central point of visibility and control, it becomes difficult to manage production workloads.
Mobile apps provide centralized dashboards to easily manage multi-platform channels and take care of multiple application dependencies. This means it's easy to detect potential failure points. Also, one can document regulatory compliance for others to look at in future with mobile apps.
4) Boost productivity
One of the biggest challenges for businesses and entrepreneurs is expending excessive amounts of time on redundant and mundane administrative tasks. Businesses want to improve efficiency so the staff is focused more on value creating activities, such as new application development.
Mobile apps allow for more efficient use of resources, including human resource. You and your team can easily utilize mobile apps to ensure better use of time managing business-critical workload. And efficient use of time when performing business tasks improves productivity.
Conclusion
It's important for businesses and creative entrepreneurs to adjust to changing external and internal environments when managing business-critical workloads. This cannot be ignored because it is at the core of successful business today.
Mobile apps offer various solutions for minimizing the pain of managing critical workloads and maximizing the ROI of business, employees, and end users.
You can commission custom mobile apps developed for your business that address the exact needs of the business, or download already existing third-party apps online or from mobile App stores.