Biggest Trends in Email Marketing to Leverage in the New Year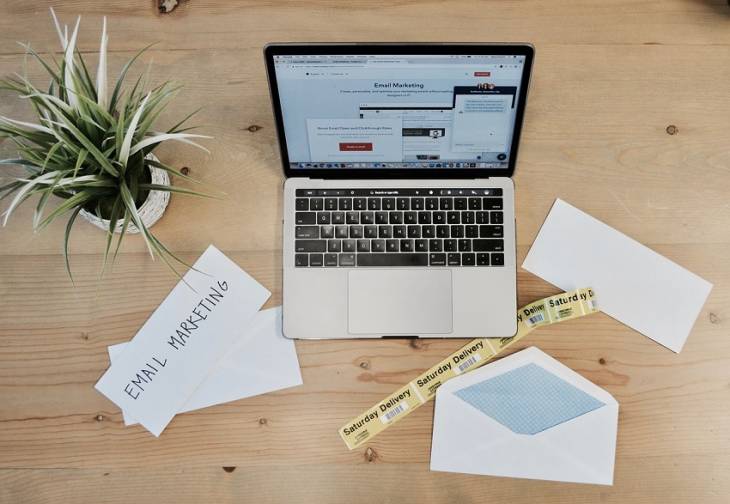 Digital marketing (also called internet or online marketing) is diverse, and email marketing is a big and crucial part of it.
Email marketing typically entails sending brand/marketing messages to a group of people using email to engage and connect with the potential customers. According to recent statistics, the number of active email users are projected will cross the 4 billion mark by 2024.
Despite the growth and prominence of chat apps and mobile messengers, email is still a powerful marketing tool for businesses, with the average return on investment (ROI) for $1 spent on email marketing being around $42. It's a strategy you really don't want to ignore.
If you plan to invest in electronic mail marketing, however, you need to keep an eye on the trends in this digital marketing channel.
Top Email Marketing Trends
Here're are some of the biggest email marketing trends to watch out for and leverage:
I. AI Integration
Artificial intelligence (AI) has become a buzzword, and everybody seems to be attracted to it. However, some email marketers are skeptical about integrating AI into their marketing practices as they find the process complex and not worthy of the efforts.
The truth, however, is that now is the best time to integrate AI into your email marketing practices. The reason for that is there is more data available for processing that can give you deep insights into what customers expect and how they would react to your offers. 
AI technology uses cutting-edge software to manage the tasks effectively and conveniently, and you are required to put minimal effort.
Effective outreach, content analysis, and list segmentation are some of the tasks that can be better done by AI than humans.
II. Hyper-Personalization
The main objective of all marketing campaigns is to generate more revenue. Secondary objectives of marketing campaigns can be different for organizations, such as re-engaging customers or raising brand awareness.
In the end, the need for personalization - for both primary and secondary email marketing objectives - is getting stronger with each passing day.
Artificial intelligence can play an essential role in personalization by gathering more data from your customers. Customers are ready to share their data with you as they expect personalized offers. Lack of personalization can lead to disastrous results in electronic mail marketing.
Here are some of the eye-opening facts to take note here:
68% of users automatically delete marketing emails
54% of users unsubscribe from your email newsletter
45% of user categorize your general marketing emails as spam
You can prevent that by employing AI for the personalization of email campaigns.
III. Automation
Email campaigns involve sending different types of emails to customers. Traditionally, the email marketer shoulders the responsibility of sending the mails. That is changing. The new marketing trend points at the automation of email sending tasks.
Automation of email campaigns means the software will use sequences of trigger-based emails to send the messages and offers. It will not be one-offs. The automation will help marketers to maintain cohesive and consistent communication with their customers.
IV. User-Generated Content
The year is expected to leverage the full potential of user-generated content in marketing campaigns. According to marketers, user-generated content is precious and brings higher conversion, around 82%.
Today, a large number of customers based their purchase decisions on reviews and comments. It shows the user-generated content can help build trust towards services and products promoted by your company.
In Conclusion
The biggest email marketing trends reveal how the business landscape is shaping up, has changed, and what customers expect from your brand going forward. As such, you need to stay on top of your game to succeed in your campaigns.
By adapting your email marketing strategies accordingly and leveraging the biggest trends in the market, you can ensure your marketing campaigns are successful and bring the desired results.

You might also like...