UFODRIVE Appoints Nick DiPrima as US Head of SaaS Sales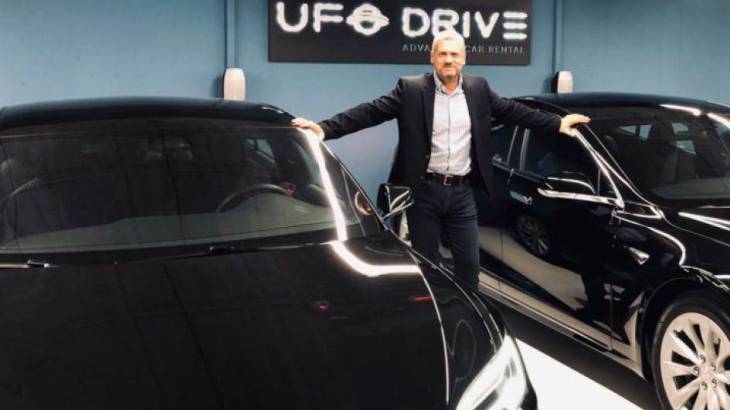 UFODRIVE founder Aidan McClean. Photo: UFODRIVE.
As the world witnesses an electric vehicle (EV) revolution, and the climate crisis impacts more and more people, UFODRIVE has announced the appointment of Nick DiPrima as US Head of SaaS Sales to expand its operating in the United States.
The new appointment underscores UFODRIVE's goal to be the leading global all-electric, all-digital car hire company, and adds further momentum to the company's US expansion plans. 
UFODRIVE is pioneering the electric car revolution with its own all-electric car rental service powered by its unique end-to-end eMobility platform. It offers a 100% electric, 100% digital experience in nine countries and 18 locations globally, delivering a radically better car rental experience which combines state-of-the-art technology with superior electric cars.
With zero-emissions, every journey with UFODRIVE helps avoid further pollution on roads and in the atmosphere. Customers can access and drive their car on their schedule, with 24/7, 365 access and with optimized charging and routing using the advanced AI eMobility platform.
Nick brings over 18 years of experience in the rental and sharing technology markets and will be critical to expanding UFODRIVE's advanced e-mobility Software-as-a-Service package to new fleets in the US. UFODRIVE's contactless electric platform has been developed to manage rental, shared, commercial, and private fleets—maximizing cost efficiency and user experience.
In his new role, Nick will supercharge UFODRIVE's expansion into the US market, alongside Head of Operations, Dan Grossman. He will be essential in helping to establish UFODRIVE as the primary all-digital, all-electric car hire company – as well as cement its SaaS product as the all-in-one solution for any fleet manager looking to electrify and revolutionise its fleet.
"Nick will be an asset in UFODRIVE's globlal expansion – bringing almost twenty years of e-mobility and fleet management sales experience in order to drive the Electric Revolution and secure UFODRIVE as a major player in the rental and fleet management space," said Aidan McClean, CEO and founder of UFODRIVE, on the new appointment.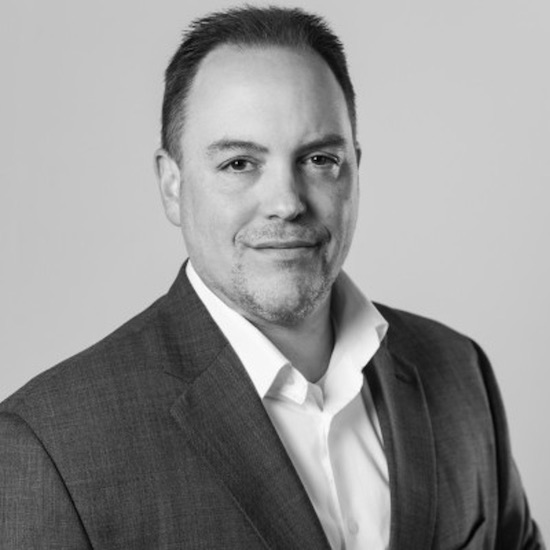 Nick DiParma, UFODRIVE's US Head of SaaS Sales. Photo: LinkedIn. 
Previously, Nick worked at TSD Rental, where he led the sales and launch efforts for OEM rental programs as well as the global expansion of major US rental brands and self-service car rental pilots. Here, he was critical for developing and generating leads for new technologies in the rental bookings space. He then went on to help German startup Wunder Mobility launch its SaaS sharing platform into the US markets - and later he would run the American expansion and modernisation of Wheels Car Rental System (Wheelsys LTD).
UFODRIVE said Nick's appointment underlines the company's ongoing commitment to get the word out about their revolutionary software for fleet managers as part of their aggressive expansion plans into the United States.
"Our aim is nothing less than becoming the primary global all-electric car hire company, and the first choice for any fleet manager with EVs. There's no doubt that Nick will be a great asset in achieving this aim," said Nick DiParma, the new US Head of SaaS Sales.
"I am very excited to get started with UFODRIVE. There is much work to be done in electrifying fleets – and the solution we can provide to any fleet manager in this space or to businesses looking to go electric is second to none. The context we find ourselves in - both technologically as the world witnesses the EV revolution and environmentally as the climate crisis starts to impact more and more people – makes this work both timely and essential."