How Important Is Copywriting for Your E-Commerce Business?
E-commerce entrepreneurs and businesses often neglect or overlook the importance of good copywriting when it comes to doing business online, which is a big mistake.
Copywriting involves conceptualization of the key product selling point, which acts as a driving tool for all the chained elements involved in a marketing activity. As e-commerce is on a huge boom right now, the relevance of this vital linkage between copy and online business is doubtlessly paramount.
The importance of this linkage is vital because there is a brutal competitive game being played by businesses online every single day. The game is captured in the following question:
"How long (and meaningfully) can you keep visitors engaged on your e-commerce website?"
Of course, there are numerous ways of engaging website visitors so they can stay long enough on your website to complete a purchase or more, but creating appealing sales copy heads that list.
Website copy that effectively appeals to users serves the industry so well that leading marketers and brands are creating content at a rate that is simply staggering, to say the least.
Website Sales Copy Statistics You Should Know
Presently, the need of the day is to invest heavily in professional, result-driven copywriting, as it makes a significant difference to your online success in terms of product sales and e-commerce business growth.
If you want proof of the huge market need for stellar website sales copy, below are facts illustrating the significance of getting your content up to the desired mark.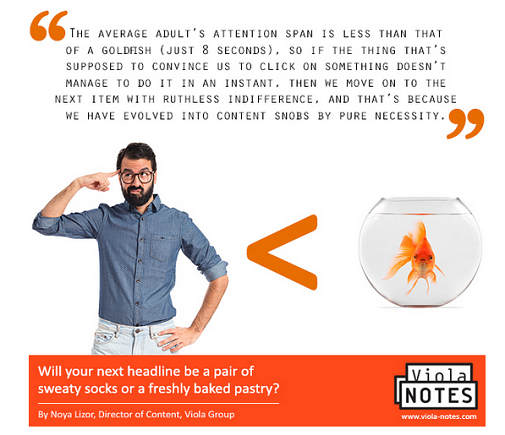 Value of Good Copywriting for E-commerce Success
Copywriting is a tricky business. You want to create a unique piece of content that's highly engaging yet simple. You want it to be SEO based, yet convincing. Ultimately, you are attempting to craft and formulate content that results in a win-win situation for both the reader and the business.
Every single web page on your e-commerce site is, therefore, an opportunity to convert website visitors to customers. Time and skills are the two key ingredients for producing high quality, effective sales copy. This is where the role of the expert copywriter creeps in.
An expert copywriter has a way and mastery with words. He or she can exactly communicate what the business is looking to transmit in a way that appeals to potential customers and leads them to buy.
Check out three important roles good copy plays on e-commerce sites, which explain why it is vital that you get your copywriting skills on point.
1. Brand Image
Your website's copy is perhaps the single most important tool you have to communicate and showcase the uniqueness of your brand and product offering. It helps you manage your brand image.
Brand image, in simple terms, refers to how exactly a company or business is seen and perceived by the audience. The brand image should depict your strengths, specialties, norms and value proposition. It should allow you to portray to your prospects that you are aware of the prevailing dynamics of your industry, market segment, as well as understand the customer's perspective and exact needs.
Today, while email has an astonishing return on investment (ROI) of 4400%, the other most vital investment an e-commerce business can make is in a copywriter.
Bruce Bendinger, award-winning ad copywriter and author of 'The Copy Workshop Workbook' puts it best when he says, "Copywriting is a job; a skilled craft; verbal carpentry; words on paper; scripts to time, and one more thing—Salesmanship."
2. Value Creation
Although there are many different ways to extend your content's reach to the relevant audience, the opportunity to create a lasting proposition in the mind of customers is only one—via your website copy.
Every word you write on your e-commerce website has to serve a purpose; and the purpose is to effectively communicate the real value of your products, and to create a perceived or sensory value felt in the heart and mind of the customer regarding your business. 
When words chosen are carefully thought-out and on point, then headlines and product descriptions become even more relevant to readers. And remember headlines ought to not only capture attention, but also drive search engine traffic, and encourage sharing and word-of-mouth referrals.
3. Connection with Customers
A good piece of sales copywriting will always aid in connecting the customers with the business and its products. A masterpiece copy will convey genuine care and concern for customer satisfaction.
Content that emphasizes benefits and taps into the customer's emotions will eventually turn that customer into a buyer or subscriber. And this well thought out copywriting material can very well improve your existing conversion rate by a whopping 113%, or even more.
Who would want to connect with more customers and skyrocket their sales and conversions?
Conclusion
In years gone, a typical copywriter was someone who wrote advertising copy for traditional media like newspapers to sell a product or services. Today, the role of the copywriter has expanded greatly thanks to new digital media.
Now, the work of a good copywriter can turn the fortunes of a small online business into a perpetual growing sales empire. Businesses and entrepreneurs that understand the value of good copywriting are the ones that are able to create genuine connections with customers, and such are the businesses that remain a step ahead of their competitors. Such are the businesses that not only drive sales, but also receive stellar word of mouth marketing through their satisfied customers and followers.
As William Bernbach again says, "Let us prove to the world that good taste, good art, and good writing can be good selling."

You might also like...