Six Ways to Use Instagram Analytics Insights to Boost Your Business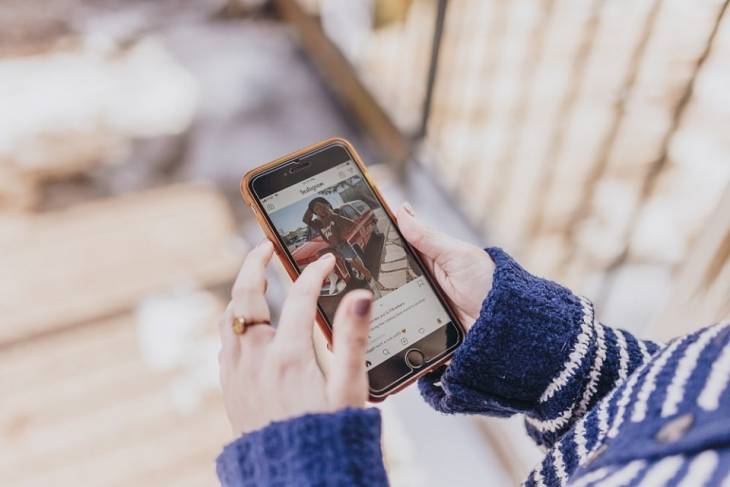 What is your Instagram strategy this year? If you have an answer to this question, are you leveraging your Instagram analytics to boost your business? That means learning what your analytics data is telling you and using that insight to reap the maximum marketing results.
With Instagram analytics data, you can keep track of trends, your business progress, and determine what exactly your targeted audience wants so you can give it to them. You need to adjust your marketing strategies depending on analytics to promote your business successfully.
For example, with the right analytics tools, you can collect valuable information that helps you understand which hashtags are used often, which are relevant and beneficial, which visuals offer more user engagement, and even the best time to post Instagram content. These metrics are important as you learn what does well on the platform and the areas to improve.
Instagram analytics can also enable you to make a comparative analysis of your company's video and photo-sharing results on the platform and that of your competitors'. However, to do all that you need to know what to look for in your analytics data.  
If you don't know what to look for in your analytics, you won't know how to use that data and the insights it contains to market and grow your business on the platform.
Instagram Analytics Insights to Collect and Use in Your Business
As you might expect, there are many free and paid analytics tools online you can use to collect your Instagram analytics data. Irrespective of the tools you use, some key analytics metrics are a must look at and use to boost your engagement and business on the platform.
Here are six major analytics insights to use for your business growth:
1. Boost engagement by spotting your best content
Use your analytics tool to identify which of your content is performing well and which is not. This is especially important if you are promoting an online store or content business.
Marketing campaigns can be difficult to manage, but when your Instagram analytics data give you an indication of which content is driving maximum user engagement, things become a lot simple for you and your team to boost your business and engagement.
So, monitor the number of active users online at the time you post, the number of likes and shares you get, and comments posted over a defined period. Once you learn about your post engagement rate, compare the best posts with the non-performing ones.  
Also, compare Instagram shoppable posts vs. generic posts with the help of analytics. It can take some of your time and effort, so be patient and avoid rushing it.
Understanding the data you have and interpreting it correctly will empower you to take the right actions. It can help you gain even more organic Instagram likes and loyal fans.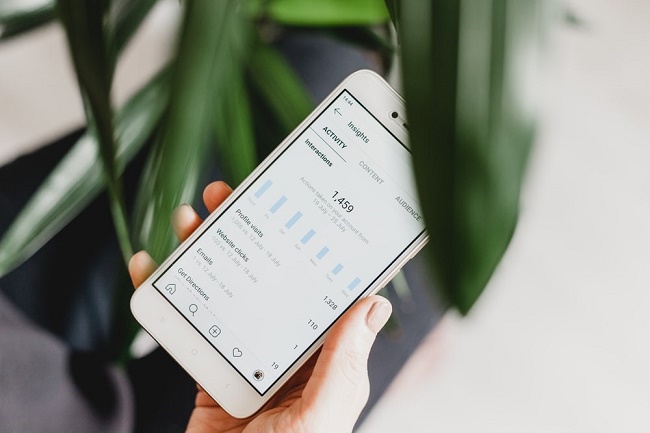 2. Increase your following when you know the best time to post
With Instagram analytics, you can learn about the best time to post your content. Learning about the time your followers engage with your posts the most will help you increase your fan following and engagement rate.
Analytics will let you figure out when your followers are active on Instagram and you can create stellar content that suits your audience for more views and engagement accordingly.
If you find that 9 pm on Monday and 7 pm on Friday is the ideal time to post, then post your content during those times for more engagement than ever. It will help you reach out to more people in less time, who may convert into your loyal clients.
Also, boost your content posted on the platform that is most liked by your followers and run Instagram campaigns at the right times to derive the maximum returns on investments (ROI).  
3. IGTV content can increase engament and deliver your message better
Create IGTV content to captivate the attention of your targeted audience. IGTV works great with influencers and big personalities on the photo-sharing platform.
Leverage the power of vertical videos to show the other, more human side of your business. It could be your courteous staff at your store and things like that.
Study your analytics to see the types of videos that resonate most with your audience and give them more of what they want to boost your brand awareness and business.
4. Insta Stories are projected will be more popular than feed content.
Instagram predictions indicate that users will invest more in watching Stories than browsing content in their feed. This means you need to add more of your own Instagram Stories consistently for your business to tap this trend and record good engagement.
Fortunately, users don't expect to see super-polished content here. Your followers will be absolutely glad to see rough and ready, instant content that you've created on the go.
Story Highlights will give you a chance to keep your favorite stories indefinitely. Like pinned Tweets or Snapchat Memories, Instagram now lets you pin your posts and immortalize your favorite stories on your profile where anyone can see.
Use your analytics data to see how well your Stories perform and to educate yourself and your team regarding the stories and items that best advance your goals on the platform.
5. Calls-to-action in posts prompt and increase user engagement
Instagram users hold notoriously short attention spans. When they've browsed your posts, they'll move on to another page—except if you do something to arrest this behavior and retain their attention and engagement for longer.
Lead users on a worthwhile mission to keep them engaged for longer. This could be as simple as directing users to your Instagram Stories with a clear and powerful call-to-action, where they can see updates on special events, limited-time sales, or some other interesting content.
Otherwise, request that users sign up for your email list, visit your YouTube page, or tag a friend in the comments section – anything that will take them from being a passive follower to an active participant in your brand messages and business activities.
6. Hijacked trending hashtags can pay off bigly
While Twitter dominates in terms of hashtag trends, certain phrases can abruptly surge into fame on Instagram – and when they do, you need to be well positioned to take advantage of the sudden interest on the subjects highlighted by the hashtags.
You'll find a lot of hashtag ideas on the Explore page on Instagram or by means of specialized social media monitoring tools.
However, do not jump on the latest trends just for the sake of it because it can also cause far-reaching damage to your brand. Trend hijacking can go very wrong in the event that you miss the supposition of a trend or leverage it inappropriately to merely to get more followers.
Study trends' analytics to get the pulse of the trending hashtag and the predominant sentiments around trending hashtags. Ideally, use the trending hashtags related to your regular string of branded and industry-specific hashtags, and use them sparingly. This way you are more likely to avoid from any backlash and your brand trending for the wrong reasons.
Conclusion
Instagram analytics provide a treasure trove of insights you can use to boost your content and digital marketing strategy. Study the metrics carefully and deploy them strategically. You'll get positive results and stay ahead of the curve and the competition.