Different Types of Food Delivery Business Models (& Platforms You Can Leverage)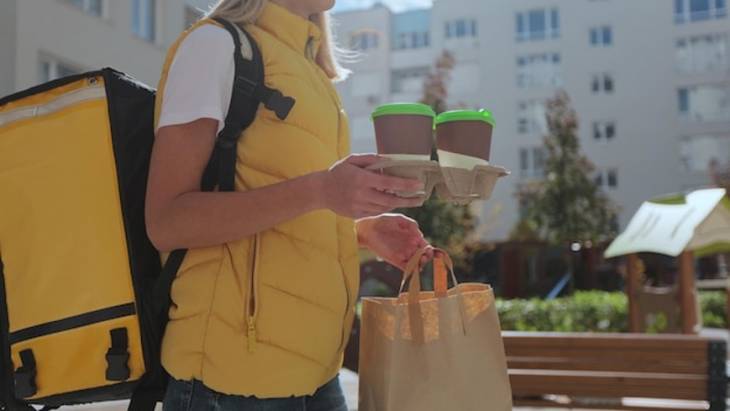 The on-demand food delivery industry is booming, particularly due to the crisis of Covid-19. As people were fearing to go out to dine or even to buy groceries, food ordering platforms gave hope to startups and businesses that incurred losses by enabling them to switch to digitization.
The food delivery sector still remains vibrant post-Covid, with 60% of restaurants now catering to online food orders. As more customers embrace online ordering and on-demand food delivery, the global food delivery industry is expected to reach a whopping $154.3 billion by 2023.
If you are one of those who is looking to set up a food business and or offer on-demand food delivery services, you should be familiar with the different food delivery business models at play in the market. Each business model has its pros and cons and you should choose a platform that best fits with your chosen on-demand business model.
Food Delivery Business Models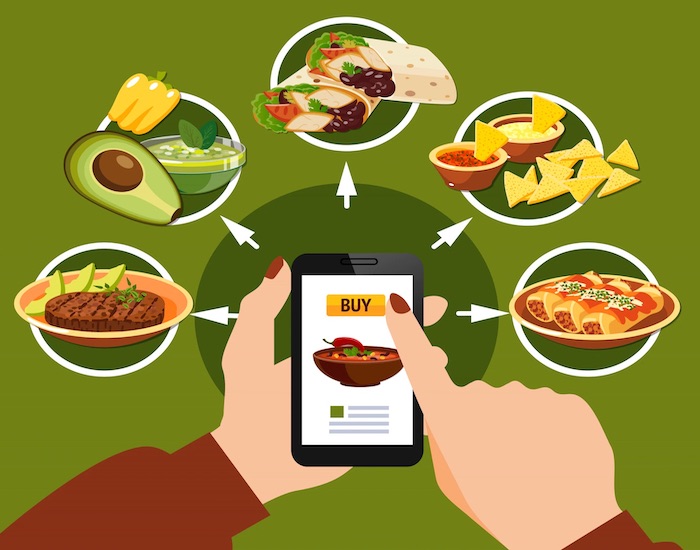 There are at least three basic types of food delivery models that define the system of how each online food delivery company works:
1. Platform Business Model Directly for Customers
This is a delivery business model specifically for startups. This model allows a food startup owner to connect with various local restaurants, food trucks, and or cloud kitchens to serve the customers' needs. The owner provides a platform or food delivery application to restaurants where they can register and offer food delivery services to the customers.
Notably, from the startup owner's perspective, this model is only order and not delivery services. The delivery of food ordered by customers depends entirely on the restaurants that sign up to the platform. The restaurants manage their fleet system and deliver on any other third-party services. The app owner does not deal with any logistics operations for delivery.
This business model may require less investment and the business can grow by adding more restaurants in the bucket. Without dealing with the cost and hassle of preparing or delivering the food, this business model can bring ingood earnings than other models.
Example of this order only platform model - GrubHub and JustEat.
Advantages of Platform to Consumer Business Model
This is the best business model to start with if you do not have the wherewithal to manage on-demand delivery, so the challenges and costs would also be minimal.
You can charge a fee or a commission to the restaurants for giving them a platform where orders are placed to them by customers online.
The biggest challenge here is to market and attract customers to your platform. It requires effective marketing to promote your online platform, grow the business, and achieve success.
2. Order and Delivery Model - Food Delivery Service Aggregators
This food delivery services business model manages restaurants registered, the customers along with delivery services. It is one of the most common business models used by large companies that are already established, but need a certain push to sustain market growth.
Restaurants, food trucks, and cloud kitchens can register to this type of business model and give great deals to customers to encourage them to order food regularly. The restaurants do not have to manage the delivery of foodthemselves. Restaurants can join hands with the most popular food delivery platforms nearby to meet orders and operate the business well.
Example of delivery service aggregators where restaurants register - UberEats and DoorDash.
Advantages of Aggregator Business Model
In this food delivery model, success relies on the users' experience. Not only does the on-demand mobile application have to be stellar, but success also depends heavily on the delivery team and the restaurants' customer service.
You can charge a commission to the restaurants for delivery on each order and also charge the customers something like a delivery fee for the location to be delivered.
Strive to get positive ratings and feedback for your services. And keep an eye out on activities going around on your food app. Swiftly address any issues faced by any end of the parties concerned.
3. Fully Integrated Food Delivery Business Idea
Fully integrated means that a single service provider manages the entire process required for a successful on-demand food delivery. In other words, integrated means that from preparing food to food delivery services, everything is done by a single business.
This business model is different from the previous models in that the service provider gets to keep all the profits accrued from a successful on-demand food delivery without having to share the profits with a third-party. The biggest challenge, of course, would be the cost of setting up and managing the entire food delivery system - it is vested on one party—the restaurant owner.
Restaurants using this model, however, can boost their profits many times as loyal customers often prefer to order from the food application built by a favorite restaurant or eatery itself.
Some startups do not have enough money to invest in the fully integrated on-demand food delivery service, so savvy entrepreneurs hire cloud kitchens to make food and then they deliver to customers on-demand under their label. If an eatery does not offer dine-in, they simply take orders online and deliver the food to the customer's doorstep.