Is Canada a Good Place to Move to As a Tech Worker?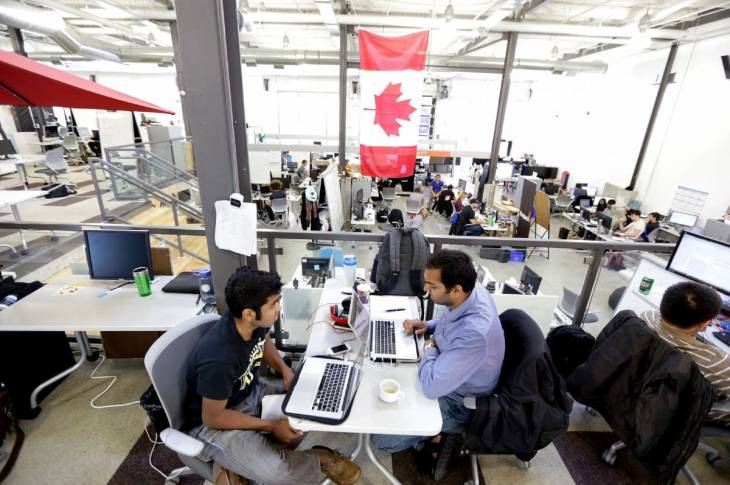 Technology workers, with their specialized training and experience, do well in many of Canada's major economic immigration pathways, at both the federal, provincial, and territorial levels.
Different government bodies have designed specific immigration programs aimed at attracting tech workers. Some of these immigration programs include Federal Skilled Worker Program (FSWP) and different Provincial Nominee Programs (PNPs) like Alberta Opportunity Stream (AOS).
Other major immigration programs and channels for expat tech workers in Canada include:
Federal Express Entry
Global Talent Stream
CUSMA Professional
Intra-Company Transfer
British Columbia PNP
Ontario Talent Recruitment
Federal Express Entry
Looking at the programs managed under Express Entry, a system used by the Canadian government to manage Canadian permanent residence applications for filling labor gaps, the importance of tech workers is clear. These programs have no explicit preferences for tech workers, although some provincial streams aligned with these programs have such preferences.
But in the most recent Express Entry annual report, the three most common occupations for people who received Express Entry invitations were all tech-related occupations. The primary occupations, upon invitation in 2019, were software engineers and designers, information systems analysts and consultants, and computer programmers and interactive media developers respectively.
To get an invitation to apply (ITA) through Express Entry, you have to clear a Comprehensive Ranking System (CRS) score-cut off, which is determined by comparing information in your profile to a transparent scoring criteria.
You can use a CRS calculator to gauge your CRS score and know what are your chances of getting an ITA in the latest express entry draw. Candidates in the pool are ranked against one another according to their CRS score.
Global Talent Stream
In the summer of 2017, Immigration, Refugees and Citizenship Canada (IRCC) launched the Canadian Global Skills Strategy. One of the main elements of this plan is the Global Talent Stream (GTS), which is part of Canada's Temporary Foreign Worker (TFW) program. The idea behind the SMT is to allow the processing of two-week work permits for highly skilled temporary workers.
There are two categories under the GTS. Category A is intended for high-growth companies that can demonstrate a need to recruit unique specialist talent from overseas. Employers in this category should be referred to the Global Talent Stream by a designated referral partner, which is typically a government or quasi-government organization dedicated to business incubation or development in a given area.
Category B is for employers looking to hire certain highly skilled foreign workers for occupations on the Global Talent Occupation List, which are in demand and there is no local talent. This may change periodically, but it is currently made up of jobs under 12 National Occupational Classification (NOC) codes, all of which are technology occupations.
For both categories, the employer must pay the employee a salary comparable to the average salary in Canada for that position. Eligible employers under Category A are required to create jobs for Canadian citizens and permanent residents either directly or indirectly. Category B employers are required to commit to increased investment in skills and training for Canadian citizens and permanent residents.
Once a person is present and working in Canada, they have the choice of extending their temporary status or applying for permanent residence. Some of the immigration programs give extra priority to the applicants with Canadian work experience, and even some of them have made the Canadian work experience a mandatory requirement. So even as a temporary option to come to Canada, arriving as a technician is a great way to prepare for a permanent move.
CUSMA Professionals
Citizens of the United States or Mexico with job offers in certain occupations may be eligible for a work permit under the Canada-United States-Mexico Agreement (CUSMA). This is a fast-track program for Canadian employers who hire foreign workers because they do not need a Labor Market Impact Assessment (LMIA).
63 occupations could be eligible for the CUSMA Professional Work Permit. These occupations include computer engineers, writers of technical publications, computer systems analysts, and graphic designers.
Intra-Company Transfer
The Intra-Company Transfer (ICT) is for workers who work for a company that has a qualifying relationship with a location in Canada, that is, a subsidiary, affiliate, parent, or branch. Canadian employers do not need an LMIA to hire workers under this work permit program.
The foreign worker must have been employed in this company for at least one year. There is no list of eligible occupations, but workers must occupy a managerial position, or demonstrate that they have specialized and exclusive knowledge of the company or its products. This can include programmers and developers who designed a company's software products, or computer engineers who designed specific programs for internal company use.
British Columbia PNP
BC Provincial Nominee Program (PNP) introduced their Tech Pilot in May 2017. It is not a different immigration stream under BC PNP. Rather, it is an accelerated system for processing requests submitted to existing flows and which also meets the specific requirements of the pilot.
You can say the BC PNP Tech pilot is similar to the Express entry program somewhat. The main difference is that the BC Tech Pilot, as the name suggests, only handles tech workers, while Express Entry handles all federal jurisdiction immigration applications.
Two of the five BC immigration streams that may be eligible for the Tech Pilot program are aligned with Express Entry, and three are not.
The BC Tech Pilot identifies 29 specific technology occupations that are eligible. Each week, the program sends out invitations to eligible applicants. An applicant must: qualify for one of the five existing related streams and have a job offer (lasting at least one year, with a minimum of 120 days remaining at the time of application) in one of the 29 areas identified.
The advantages of this pilot project include priority processing over other immigration applications; weekly draws; and a dedicated concierge service to guide employers.
Ontario Talent Recruitment
Ontario operates a special technology talent recruitment system that works in tandem with existing immigration flows. Ontario PNP has targeted specific tech professions through its regularly held tech draws. Selected applications in such technologies benefit from fast processing and improved service.
In 2020 alone, Ontario sent out no less than 4,385 invitations under this program.
As you can now tell, there are many lucrative opportunities for techies in Canada. It's a great place for expats to find well-paying tech work.
If you find all the available options a little overwhelming, you can always find a Canada immigration consultant to help you choose the best immigration program for you and your family to move to Canada simply and easily.