Essential Tips to Help You Make Money When Your Blog is Brand New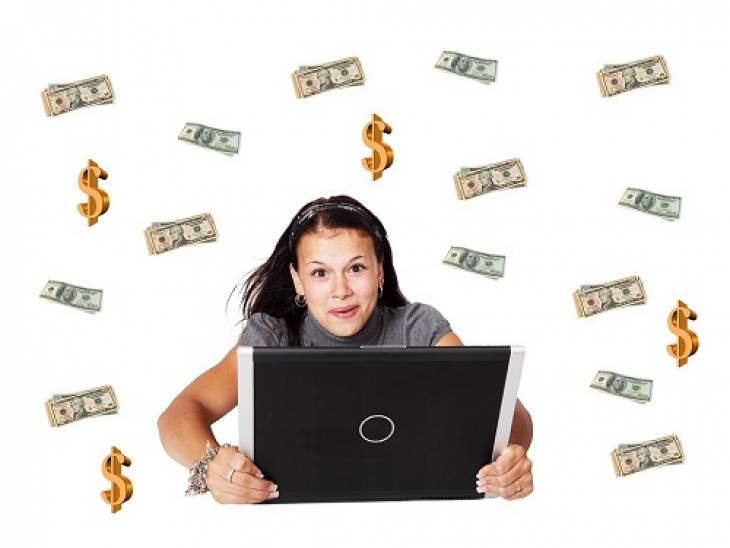 Blogging is one of the most attractive ways to make money online, but there are a few important factors to consider before you plunge head-on into it.
Some people tend to create their own blogs for personal reasons and some make a living and a small fortune out of their blogs and content. However, blogging is a challenging path to embark on and can be arduous to achieve the desired outcomes, especially when you start it as a side project.
If you really want to make your new blog a success, there are a few basic things you need to keep in mind to succeed and make good money out of it:
1. Plan ahead.
In order to execute your blogging goals and desires successfully, planning is vital. Without a proper plan, you'll tend to be all over the place when trying to get off the ground, and also misguided at times about the best actions to take and the results you'll get.
So, plan ahead what you'll be writing about; where you'll be writing from; who you'll address (target audience); what your services/products will be if any; and even when you'll post content on your blog. These are the things that will make your blog a lot more focused, effective and likely to make good money. Planning will also guide you toward your chosen area or field of specialty.
2. Write high quality content that captures readers' attention.
Writing high quality content that is free from obvious grammatical and factual errors is as important as planning ahead. The success and effectiveness of every blog in making money depends heavily on the quality of the blog's content. Content that informs, entertains and or educates is the reason people will follow your blog and keep an eye out for what you put out. It is this that will help your blog grow and make money, and the reason why it is vital that you consistently create content that resonates with your audience.  
3. Promote your blog on social media.
Your new blog is much more likely to flourish when you complemented it with the right tools. Among the tools that you need to use to grow your blog is social media networks, such as Facebook and Twitter.
Social media is a very powerful tool today because almost everyone is actively engaged on one or more social media platforms. You need to find out where your target audience hangs out on social media and engage with them there. The beauty of social media is that you can easily establish ties and blog readership with different people from around the globe with the tool. Just include your blog link in your account profile bio on different social media platforms to make it easy for people to visit your blog.
Focus on two or three primary social media platforms where you identify your target audience hangs out on the most. Trying to keep active on too many social media platforms can take up a lot of your time and effort, and make you less effective in any one of these platforms.
4. Focus on growing your blog traffic.
Your blog traffic is often directly proportional to the amount of money you make from the blog. This is why it's important to focus on growing traffic to your blog, but you have to do it properly. There are several effective ways to grow your traffic the right way. One of these ways is search engine optimization (SEO) and the other way is social media marketing.
SEO is basically strategies and techniques that increase the amount of visitors to a website by obtaining a high-ranking, non-paid placement in the search results pages of search engines like Google and Yahoo. Social media marketing, on the other hand, is the process of gaining traffic or attention through social media sites by posting strategic content (paid or non-paid) on sites like Twitter to improve your brand presence and attract new customers.
Focus on these two key traffic building strategies in the beginning. Keep in mind that without website traffic you won't be able to sell and or market your products efficiently.
5. Build an email list right from the start.
An email list is one of the greatest assets when it comes to successful blogging. With an email list, you can create and grow a community wherein you promote your blog and its services/products.
Start building your list as early as today. It will provide you with your main target audience and prospects. The obvious way to build an email list is to place a subscription box or form on your blog where you ask visitors to subscribe to your blog by giving you their email address in exchange for receiving certain information, a special offer or free gift.
Other ways to build your email list include collecting email addresses with subscription/offer buttons on your social media pages.
6. Offer brands a chance to advertise on your blog.
Lastly, you can make money from your blog by incorporating it with an advertising page to attract advertisers. Your advertising page will offer companies and brands the opportunity to advertise on your blog. The page will allow you to work directly with companies and help you make money from your blog through advertising. Working directly with companies can also open many opportunities for your blog audience and prospects.
While this monetization strategy often requires you to have a popular blog, with a clear focus, professional looking blog design and an irresistible offer you may be able to attract lucrative advertisers to your new blog. To encourage direct advertising in the beginning, you may opt to run a competition for giveaways or offer free guest post opportunities for brands on your site.
Other ways to make money from your new blog through advertising include signing up with established ad networks like Google AdSense and affiliate marketing programs like Amazon affiliates. Ultimately, these are some of the best and fastest ways to get started making money from a new blog.
It may take some time and effort to reach your blogging dreams, but with a positive attitude and good work ethics it will all be worth it in the end.
See Also: 10 Key Ingredients for Successful Blogging (Infographic).