Does SEO Still Matter? More than Ever! Here's Why…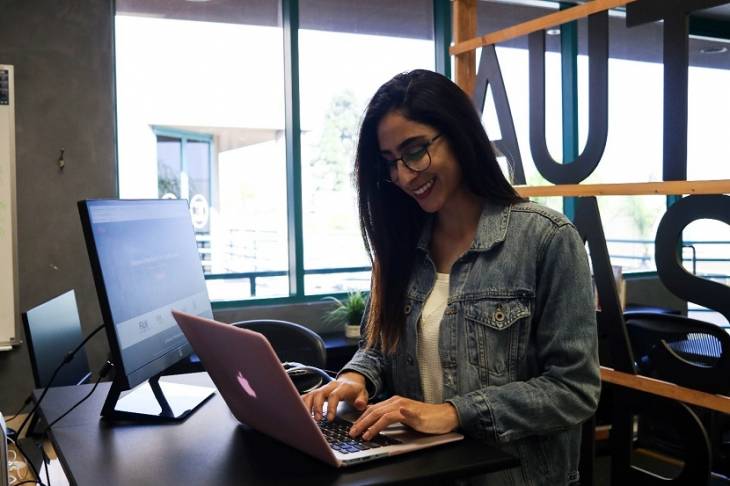 In a world obsessed with technology, it seems that with each passing day, some new strategy or digital innovation claims to be the best thing since sliced bread for business owners.
With countless methods and tools available for the taking, it becomes hard to determine what will actually help grow your business and what's just a deceptive marketing ploy.
If you're the type who's disillusioned by the massive variety of tactics out there, then you might also wonder if traditional marketing methods still work.
After all, the trend these days among businesses is to invest in modern-day strategies like digital marketing, specifically search engine optimization (SEO).
What Is SEO?
You might think of search engines as websites where you type a string of words or a question into a box and Google magically replies with an extensive list of links to web pages that potentially hold the answers to your question.
In some ways, that's true. But what's behind those magical long lists of links?
That's right: search engine optimization. And with search engine optimization, your business might just reach the top spot at Google.
In a nutshell, SEO is the process of helping your website appear in the results of search engines like Google. You do this by:
 Inserting relevant keywords all throughout your website's content,
Making sure title tags and meta descriptions are informative
Pointing internal links to pages you want to rank
Optimising page load speed and user navigation
With SEO, you can attract visitors from all over the world to your website, specifically your target customers. However, it's a strategy that has been used for a little over two decades now. The question that we have to ask ourselves now: is SEO still effective in 2021?
Yes, SEO Still Matters
Today, more than ever, the effects of SEO are clear. Internet use has skyrocketed over the past years, and the COVID-19 outbreak further amplified the benefits of SEO in the midst of a crisis.
With more people searching online and fewer options for traditional marketing methods to succeed, SEO is proving to be the distinguishing factor between brands that continue to see engagement and those that don't.
Furthermore, organic traffic is volatile right now. Many industries are either seeing steep declines or steep increases. Yet, in either case, having a solid and effective SEO strategy helps.
If your industry is seeing a decline, having high rankings means the few clicks that are occurring will likely go to you. If your industry is seeing an increase in search traffic, having high rankings means more clicks to your website instead of your competitors'.
SEO is definitely a potential solution for businesses experiencing the slower pacing and financial burdens of COVID-19. As online search is only going to more ingrained in the lives of people after pandemic, you'll set yourself up for success once search behavior normalizes and attract highly qualified visitors to your website.
Okay, but is SEO Future-Proof?
Let's face it, keeping up with digital trends can be a pain. The digital landscape changes so fleetingly fast that SEO professionals can barely catch a breath, never mind a break.
So, with the constant influx of new innovations, is SEO here to stay?
Let the numbers speak for themselves:
With further technological advancements in the coming years, we can only expect these numbers to go higher, making SEO even more essential in your overall marketing arsenal. Without it, you'll simply get buried under your competition.
How to Make SEO Work for You
Maybe now, you're convinced that SEO is still effective in 2021. Great! But where do you start?
For a general list of time-tested tactics, here are two solid strategies worth considering:
1. Focus on local SEO
Without a doubt, SEO is still one of the best customer acquisition strategies for local businesses. There's no better way to improve brand awareness and bring in new customers than to outrank the local competition.
With local SEO, you can reach prospects by targeting users who are searching in your local area. If optimized properly, Google will tailor the search results to your geographic location so your website dominates the local search results for your particular niche. You can easily do this by:
inserting geo-targeted keywords,
filling out your Google My Business account and other directory profiles,
conducting backlink outreach to increase visibility
gathering positive testimonials or reviews from past clients.
2. Optimizing Content for Search Intent
Google's 2019 BERT update shook the digital marketing industry, basically motivating SEO analysts to focus more on optimizing content that focuses on answering search intent rather than basing it on keywords.
The algorithm update showed us that Google is getting increasingly better at understanding the context of users' searches and their intent behind those queries. This means higher priority in searches is given to websites that publish value-adding content, specifically those who match what users are actually searching for.
The key now is to focus on the intent behind the search, not on how often a specific keyword is inserted naturally in your content. Aim to create content optimized to answer search queries and provide as much valuable information as you can. For instance, if the keyword you want to rank for is "SEO for e-Commerce," do a quick Google search of this term to see what pages rank high in the search results. Are most of the results blog articles that talk about SEO tactics for e-Commerce or are they service pages?
What's currently ranking high will give you a clear idea of the type of content you should publish. Then, create content that best offers what users intend to find.
For a blog post, you can define how SEO for e-Commerce works, steps to get started, and anything else the user will want to learn about. For a service page, this means breaking down the e-Commerce SEO services you offer, how to contact you, client reviews, case studies, and more.
Basically, it's about creating optimized content that best matches what your target audience is searching for and providing more valuable information than the pages that are currently ranking.
Conclusion: Leverage SEO to Grow Your Website in 2020 and beyond
While some traditional marketing methods are quickly becoming obsolete, SEO is here to stay in 2021 and the years to come.
Whether you're just getting started or you invested in SEO early, it will continue to be major driver of traffic and leads to your website – especially if you use it properly.
SEO is particularly beneficial for local SMBs and those looking to reach a bigger target audience with their content.
By posting value-adding information tailored to your audience and optimizing your website for high-performing keywords, you'll have a long-term SEO strategy that will expand your reach and ultimately boost your brand's online authority. And it won't stop after 2021.