How Cloud Technology Helps Entrepreneurs Win on the Internet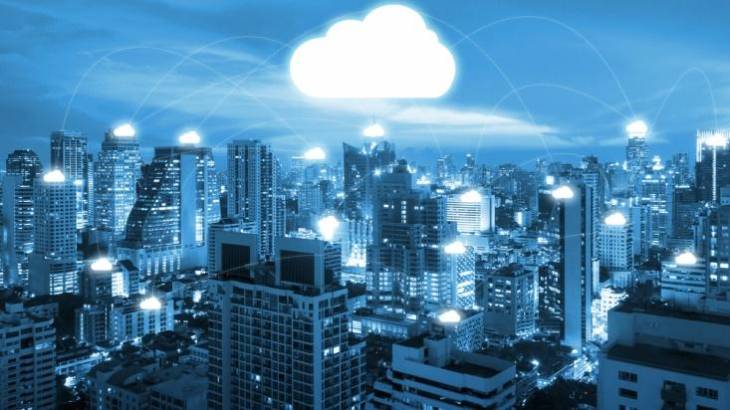 Cloud technology can be defined as a method for delivering web-based services or apps like web storage, where these resources can be freely accessed, used or retrieved from anywhere you have access to the internet. When entrepreneurs, small businesses and other pros talk about Cloud solutions, they are usually refering to software applications hosted from a remote location and accessible via the internet—not software hosted, running or downloaded on a local server, personal device and desktop.  
For purposes of this article, Cloud technology solutions refer to a software as a service (SaaS) offering that has a low monthly rate instead of a single capital expenditure. Almost all business functions that come to mind today have a Cloud-based solution, from financial services to marketing operations and digital collaboration efforts. Cloud technology is one of the most important trends for entrepreneurs and small businesses in the market today—and probably in the coming decades.
It is possible you may be using Cloud technology without even being aware of it. Take for instance your email provider: Do they offer some kind of online spam protection? What about your antivirus program? Do they constantly update and fix your desktop application? They each provide services from the Cloud, without needing to have any hardware and software installed in your premises.
In general, if you're looking to grow your business but have limited finances, Cloud technology offers practical benefits that can give you a competitive advantage. Be careful with the hard sell, though. To analogize, Cloud technology is akin to an amazing car amongst a lot full of used vehicles. Just like any new technology aimed at sweeping you off your feet, it is best to take it for a test drive first.
Benefits of Cloud Technology
A recent survey on small businesses (from 1 to 99 employees) in the United States, United Kingdom, Germany, Italy and Brazil shows that a mere 37% of SMEs have heard about Cloud technology. Of those who have heard about it, 13% did not know what it entailed. A large number (44%) of respondents believed Cloud technology involved subscribing services like servers or storage hosted by third parties, while 29% believed it meant accessing applications via the web. Even amongst the 29% of small businesses using software as a service, not everyone has heard of Cloud technology.
For those entrepreneurs and small businesses that are familiar with the Cloud and are using Cloud technology solutions, Cloud apps, services and resources have been a game changer in their business processes. Resources like Cloud servers, storage and voice services provided as-needed to businesses over a network (typically the internet), eliminate the need for on-site equipment, maintenance and management. They are giving businesses a marked edge over competitors, bringing true digital transformation.  
Perhaps you are familiar with Cloud backup and storage services like Apple's iCloud. Cloud tools like this one represent examples of the uses and benefits of the Cloud. Users can access files baked-up in the cloud from any device that can access the network. Other benefits of the Cloud for entrepreneurs and businesses include collaboration efficiency using tools like Google Docs, access flexibility of your data and programs, eficient backup and scaling up of your cloud capacity, as well as robust disaster recovery.
Tips for Using Cloud Technology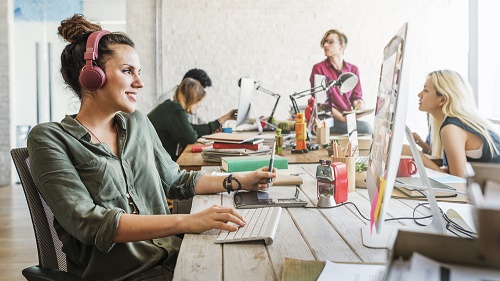 If you are keen on incoporating a Cloud strategy in your business opperations, there are some important things you need to consider first. Here are top things to consider when contemplating using Cloud technology in your business.
1. Trustworthy Provider
Before you register with a given Cloud technology provider, ask yourself some basic questions: what are the benefits of investing my money in this particular Cloud tech software? How long have the provider been in the business? How many customers do they have? How responsive is the provider to user queries? Can I speak directly with some of their users?
Sometimes, you may need to read testimonials and find useful information about the provider online. If those testimonials are genuine, they will often be connected to the person who made the comment. While these people do not expect to be contacted by all the prospects affected by a Cloud technology application provider, you may still be able to talk to some of them.
You can also conduct a search on social media sites like Facebook and Twitter. Many customer support services are present on Twitter and can reveal complaints or problems which they aim to resolve quickly. You can watch the sequence of comments using the Twitter search.
2. Reliable Customer Support
Is there an additional cost for support and maintenance or is it included in the monthly subscription charge? Just like any other purchase, ensure you read the fine print. See if you have access to a customer support team via phone, e-mail or social networks.
3. Flexible Provider
Depending on the Cloud app or service, you may need a flexible provider that allows adding and subtracting users if necessary. Some call this 'escalation' whereby you can increase the license of the software incrementally. Your monthly rates depend (usually) on the number of users you have. Often, the outlay of capital to 'purchase' Cloud-based applications is lower than that of desktop applications or traditional structures. In terms of scaling needs, Cloud technology is an effective way to expand your business.
4. Regular Software Updates
Cloud technology applications should be updated and improved on a regular basis so you'll benefit from all the improvements without additional direct costs or needing to download and configure updates. Using Cloud hosting services like Umbrellar Cloud hosting, for example, you'll notice improvements tend to occur rapidly and in shorter growth phases, depending on customer requests. In general, with Cloud technology applications, the development of updates or new features often depends on the provider. You may, thus, lose some of the profound controls and tools you enjoy with a desktop application.
5. Smooth Technical Integration
A major concern of using Cloud technology is that services and applications are presently easy to access by business end users. This means end users can acquire these software features as a service without the involvement of their IT equipment or data management. Integrating Cloud technology can also become difficult due to other challenges, such as disruption, data replication and inconvenience of subcontracted data storage. You need to inform your primary technical staff about the Cloud technology apps you use and any security and integration issues. If your technical team does not know you're using certain Cloud-based applications, you might create a challenge in more than one functional area.
Overall, though, Cloud technology applications are easier to use and require less training for the user. Most SaaS providers also offer online video tutorials, user communities and robust forums to ensure you have a great customer service experience and you can find answers to all your challenges.