5 Best Business Ideas in the Fashion Industry You Can Start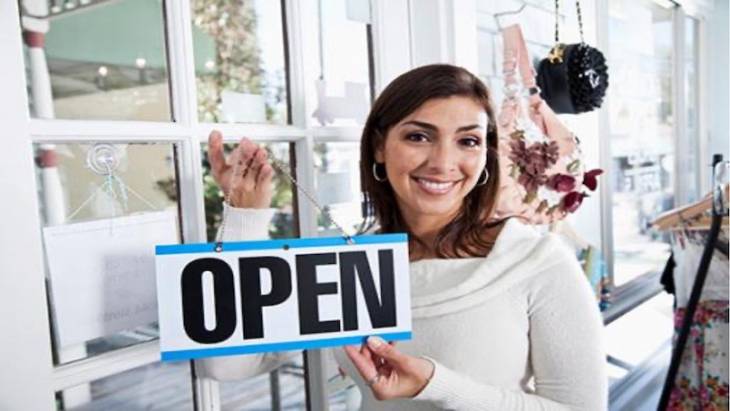 The fashion industry is such a diverse industry, with plenty of jobs available for true fashion lovers. Every fashionista can find a lucrative and appealing business idea related to fashion.
However, like in any other sector, different fashion business ideas require us to have specific skills as well as passion and interest. The first and most important thing required to do a job well in the fashion industry and to be happy while doing it is to love it—love your niche.
So, if you are passionate about any aspect of fashion and you'd like to start a business in the fashion industry but you're not sure what, take a look at our list of best potential business ideas you can start. Even if you don't find anything appealing o you, it can at least get your creative juices flowing.
1. Online fashion store
One of the most popular business ideas nowadays related to fashion is starting an online fashion store. If you love fashion and doing business, you can easily combine them into an online fashion store. It is one of the most popular and profitable online fashion-related business ideas. 
Owning your own online fashion store can establish you as an authority in the industry, opening doors and attracting customers from across the world. If you see yourself as a fashionista with an entrepreneurial spirit, this is a great option you should definitely consider. 
You can start by finding reliable clothing manufacturers, suppliers, or sellers and buying wholesale from them where possible to save money on bulk orders. Ideally, when starting out, buy wholesale locally in your country, which is often the sweet spot for business in terms of cost-effectiveness. 
For example, if you live in Sydney, Australia, you can quickly do an online search for wholesale clothing in Australia, which will bring up great offers to find a good clothing supplier for your store. Then, ensure you set up a professional, user-friendly, highly-responsive, and easy-to-navigate e-commerce website to allow visitors to seamlessly shop and make purchases from your online store. 
Of course, finish all the legal stuff and you can start selling and earning money online.
2. Thrift store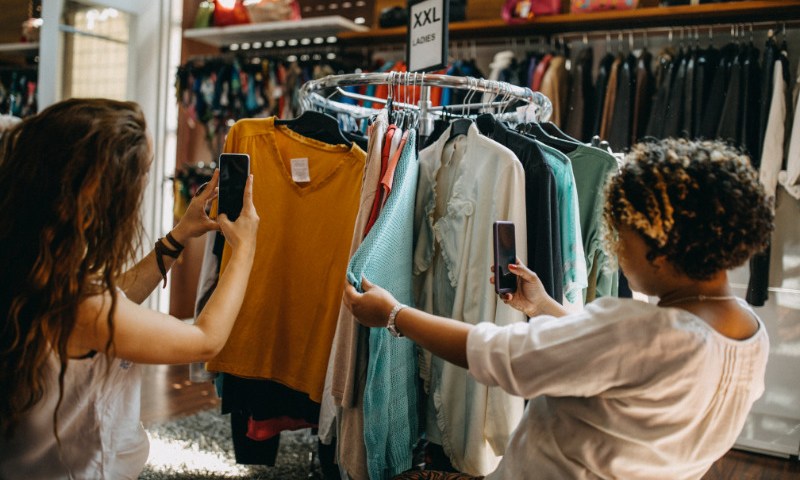 Another great business option when it comes to fashion is opening a fashion thrift store. Second-hand stores have been gaining popularity recently due to their sustainability. 
You can start a second-hand shop and sell all kinds of clothes for men, women, and kids, including shoes, bags, hats, and other accessories. 
Many people love shopping second-hand as they can find some retro stuff as well as unique pieces of clothing very cheap. The clothes and accessories these shops sell are often hardly used and without any wear and tear. A $1 shirt can be a good deal in more ways than one.
You can start a brick-and-mortar store or an online one – or, even better, combine the two. Be sure to do your research to find great sources for buying wholesale second-hand clothes.
3. Photo or personal stylist
Another creative career option in the fashion industry is being a photo or personal stylist. Photo stylists work closely with photographers. Their job includes searching for ideal photo shoot locations, buy necessary props, as well as choose clothes and other accessories for clients.
You need to have a real good sense of fashion and be familiar with the fashion history to excel as a photo or personal stylist. You also need to have a strong intuitive sense for visual appeal.
The job of a personal stylist is also a popular option nowadays. Personal stylists help people find the perfect clothes and outfits for them. They help clients choose clothes that fit and go well with their physical looks or for specific occasions.
People are willing to pay good money for a professional to revamp their wardrobe. As a personal stylist, you need to be creative, up to date on fashion trends, and knowledgable on the different body types and what impressions fashion itemshave on people when worn in certain ways.
4. Fashion analyst
If you an innate ability to identify, analyze, and accurately project emerging fashion trends, you can become an indispensable asset to every ambitious fashion company. 
The job of a fashion analyst combines a love for fashion and data. One of their obligations is to help companies decide on important decisions regarding buying and selling of fashion products. 
As a fashion analyst, you should be knowledgeable about important dates on fashion calendars, seasons and their impact on fashion choices, as well as other factors that influence fashion decisions such as holidays and different cultural nuances. 
Essentially, by doing this job you stay on top of trends and use your analytical mind to inform fashion companies' decisions. You should thus be observant and detail-oriented to do this job well.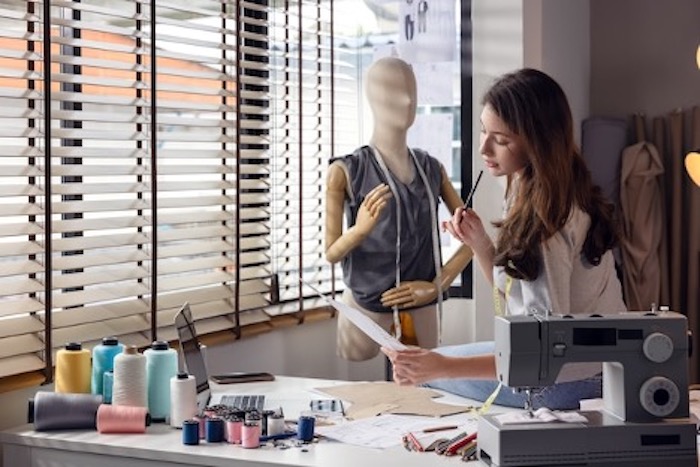 5. Fashion designer
Another great job in the fashion industry is that of a fashion designer. If you are a creative at heart, like (and know) to draw, and you have lots of creative clothing ideas and designs in your head, this is perhaps the best job for you.
Consider starting your own clothing line, where you make the designs and somebody else can sew the clothes for you. Or,if you're handy, you can do it all yourself as well—at least in the beginning if you don't have a lot of work, you can manage to do everything on your own.
In conclusion
These are just some of the best business ideas in the fashion industry you can pursue. Consider them careful to find the best one for you.
There are plenty more fashion business ideas, of course. But, hopefully, this list gets your juices flowing and helps you identify what it is you'd like to do in fashion.