High-View Restaurants: What You Need to Know Before Making Your Reservation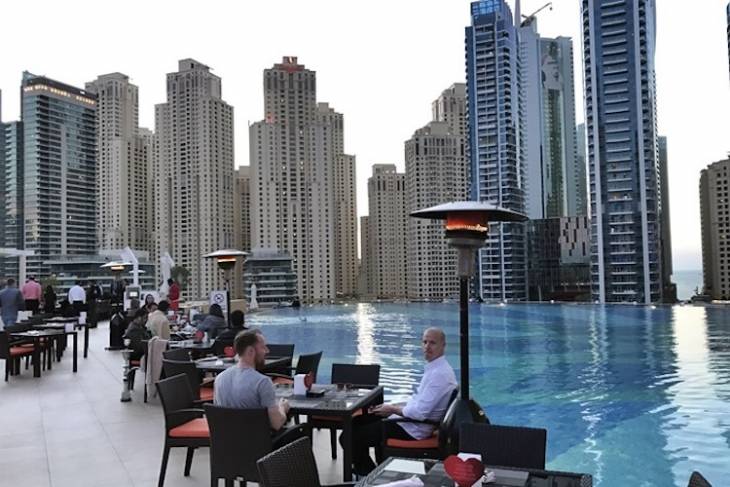 Dubai roof top bars with amazing view.
Whether it's the scenic outlook of the city, the sea, or any other appealing sights, high-view restaurants provide diners with breathtaking views of the natural scenery and city landscape. 
If you are considering visiting a high-view restaurant, or you are curious about why these restaurants are all the rage, we've got information about high-view restaurants you should know.
Demand for High-View Restaurants Is Growing
High-view restaurants are gaining more traction nowadays, providing fine dining experiences to patrons who order and are served while seated and pay after eating.
The first thing that comes to mind when you think of a high-view restaurant is probably a rooftop eatery, but there are many other options and types of high-view restaurants available you should know about as well. These options all contribute to the surging demand for high-end dining at these restaurants.
Depending on your interests and needs when going out for dinner, high-view restaurants around the world offer unique views and exquisite dishes. A high view restaurant in Singapore, for example, will not only serve finger-licking contemporary Asian cuisines from the masters in the restaurants' kitchen, but also an unrivaled view of the city's skyline.
Types of High-View Restaurants to Choose From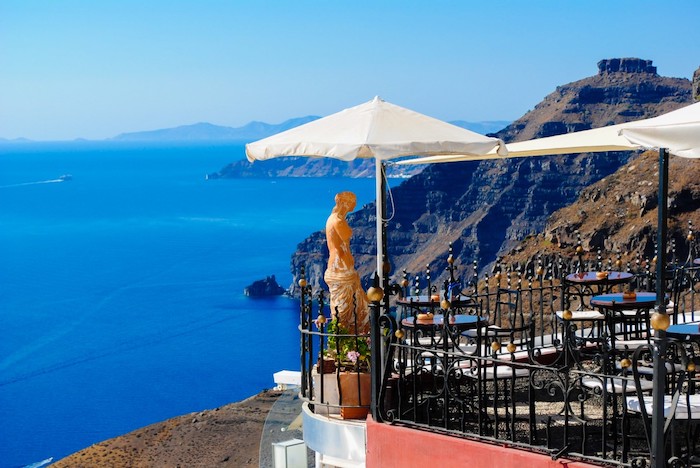 Many people assume that a high-view restaurant means you must eat on a rooftop. While this is true, there are many other types of high-view restaurants available you can choose from, ranging from top-class resorts to family-friendly cafes. It all depends on the type of restaurant you want.
Here some of the different types of high-view restaurant you should know about before making your reservation at one:
1. Restaurants on top of buildings
This is one of the most popular types of high-view restaurants. There are many hotels that have opened up their rooftops for diners to enjoy the scenic views from a higher perspective. 
If you choose this type, you can expect a wide selection of cuisines, ranging from Asian to Western. Some popular places in Singapore include Sugar Loaf and the OUE Skyspace Rooftop, while The Ides in Brooklyn has the best view of any New York bar and restaurant.
2. Rooftop cafes
If you're looking for a place to unwind and have a cup of coffee, this type of high-view restaurant is the perfect choice. 
These restaurants are usually housed in heritage buildings. Some of these cafes even boast good food, so you can also dine there as well.
3. Waterfront restaurants
It doesn't get any better than dining by the sea, surrounded by beautiful waterfront views. 
Whether you love the water or just want to relax on one of those cushioned chairs while enjoying your meal, waterfront restaurants are perfect for everyone who wants a quiet dinner with their loved ones. These restaurants often have outdoor seating as well.
4. Riverfront restaurants 
If you enjoy dining along the rivers, these restaurants are perfect for you. You'll be surrounded by beautiful river views, and can sit at a cozy table facing the river while having your meal.
5. Island-view restaurants 
These are mainly small restaurants located on scenic islands. They offer diners with great views of nature and incredible sunsets over the interiors of the islands. 
With this type of high-view restaurant, there is usually limited seating with fixed tables as well as no Wi-Fi or food delivery service available.
In Conclusion
Depending on the experience you seek and high-view restaurant you wish to visit, you can find a service to suit your fancy. The variety of high-view restaurants and options available to choose from is large, so you definitely will be spoilt for choice. 
Reserve a place that fits your preferences best for a memorable experience, whether it's because of the food, the customer service, or the breathtaking views.