Search Engine Marketing vs. Social Media Marketing: Understand the Difference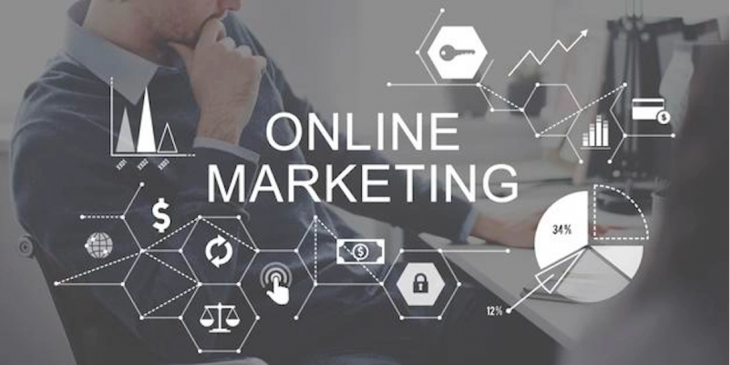 Digital marketing has become essential for businesses. As we now live in a digital era, it is imperative for all companies big, small, and medium-sized to implement some forms of digital marketing.
Dgital marketing does more than just marketing your business and promoting your products or services. It can also increase brand awareness and help manage a company's reputation.
Fortunately, there are a number, no shortage of digital marketing strategies you can employ to boost your business. These include search engine optimization (SEO), pay-per-click (PPC) advertising, email marketing, and content marketing, which are all considered internet marketing pillars. 
Others digital marketing strategies include mobile, influencer, and affiliate marketing, which have recently taken off in boosting business promotions.
But, as you can imagine, it can be difficult to decide what digital marketing strategies to implement. Fret not, though. We'll cover two of the most popular types of digital marketing that can skyrocket your business and brand reach via the internet: search engine marketing (SEM) and social media marketing (SMM). 
Before we get into that, let's define digital marketing and then learn more about SEM and SMM as well as their differences to help you decide what to choose and how to implement both digital marketing strategies.
Digital Marketing in a Nutshell
When it comes to digital marketing, the idea is to promote a business, its goods or services via digital media. It involves reaching out to consumers via the web, mobile devices, search engines, and social media. 
Yes, there's more to digital marketing. It is a broad term encompassing many internet marketing tactics like SEO, PPC, email, and content marketing used for connecting with consumers and increasing engagement and conversions.
Besides internet marketing tactics, digital marketing can also take place offline in video games, via smartphone apps, through mobile text messages, or even on a subway platform. It is an excellent way for businesses to connect with their target consumers. 
With the right digital marketing strategy, you can increase your online visibility, website traffic, and enhance product or service awareness, as well as boost customer engagement.
Search Engine Marketing (SEM) in a Nutshell
Search Engine Marketing refers to a form of digital marketing via search engines like Google, Yahoo, and Bing. It aims to increase a business' visibility and prominence on search engine results pages (SERPs). 
When your target consumers are searching online, you want to ensure that your website, web page, or content appears first on SERPs for users to see your offerings and click on it to visit your website. 
The two main types of search engine marketing are:
I. SEO
Search engine optimization actually falls under SEM. Its goal is to increase your visibility on search engines. The process involves updating your website (technical SEO) and producing relevant content (on-page SEO).
SEO also entails doing other things to promote your business outside of your site (off-page SEO). When implemented properly, you can expect your website to rank higher in SERPs.
To ensure this, consider hiring an expert and reputable SEO company that knows what they are doing to work SEO wonders on your business website.
II. PPC
Pay-per-click advertising also falls under SEM. Its purpose is to boost your website traffic. This campaign involves creating ads and having these ads displayed on SERP. 
Since PPC is a paid tactic, you must pay to display your company links on SERPs and get users' clicks. Clicks will bring prospective users to your website and it can translate to plenty of opportunities for your business.
Social Media Marketing (SMM) in a Nutshell
Social Media Marketing refers to a form of digital marketing where you promote your business and products or services through social media channels. These social media channels include digital platforms like Facebook, Instagram, Twitter, YouTube, TikTok, LinkedIn, Pinterest, and many others. 
As far as social media marketing goes, a few examples of what you can do on the digital platforms are:
Facebook: Create Facebook ads promoting your products or services and target these ads to potential customers. You can also post and share valuable content pieces to encourage customer engagement.
Instagram: Take photos of your products and post them on Instagram. It's a great way to showcase your products from various angles. Make them enticing to attract prospective customers.
LinkedIn: Produce and publish relevant content pieces on LinkedIn. Doing so will make you a thought leader in your industry. You can also pursue networking and synergy with other related businesses.
YouTube/Tiktok: Create promotional video clips and post them on YouTube or Tiktok. You can showcase your products or services as a way to lure viewers.
Messenger: The Messenger app allows you to communicate with your customers. If they have queries about your products or services, you can respond via this social media app. They can even place their orders or hire your services through Messenger.
Which to Choose: SEM or SMM?
There's no denying both search engine marketing and social media marketing have become the most popular forms of digital marketing today. They are both quite effective digital marketing strategies.
If you must choose between the two, consider the value and reach of each, as well as your marketing budget. Understand each has its best practices and features, as well as advantages and disadvantages.
Also factor in your business goals and objectives, target audience, and other key variables such as time and human resource when choosing between the two options. Then you'll be able to implement a digital marketing campaign that will truly work for your business. 
Better yet, consider employing both strategies for best results for your business. Both digital marketing strategies can be very beneficial when used together.