Stay Ahead of the Game in Your Business with Cloud Computing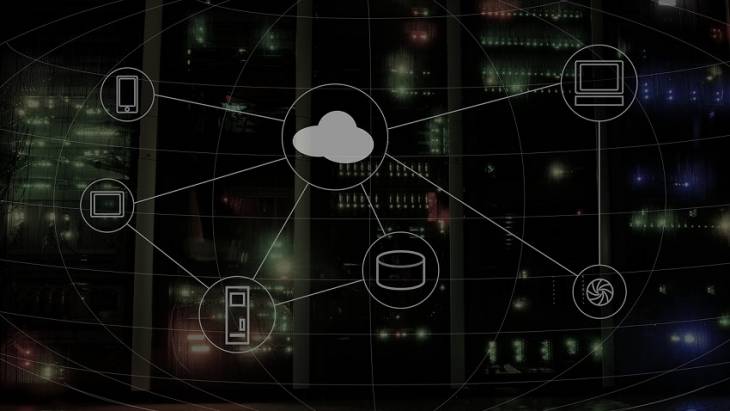 Cloud computing is described simply as the practice of using a network of remote servers hosted on the internet to store, manage, and process data, rather than a local server or a personal computer. It has become essential for businesses, helping enterprises – big and small – in transforming, differentiating, and gaining a competitive advantage in today's hyper-competitive business landscape.
Now, cloud-first strategies have seen savvy businesses not only stay ahead of the game, but also win decisively against those not utilizing could solutions. Research actually shows that around 40% of business organizations in North America are planning to spend on cloud computing, per a recent Gartner survey.
"If you have not developed a cloud-first strategy yet, you are likely falling behind your competitors," says Gartner. "IT organizations have moved past asking whether applications can be deployed or migrated to the public cloud. Instead, they are commonly accepting the pace and innovation of cloud providers as foundational to their business."
Basics for Implementing Cloud Computing in Your Business
Without cloud computing to provide the IT support your organization needs, you're not just likely to fall behind your competitors, but also stay behind. To avoid that, adopting cloud-first strategies is a must.
If you're a business or organization that's still lagging behind and have not incorporated cloud computing, here's some steps and key things you need to do and consider when implementing, building, and maturing your cloud computing strategies:
1. Evolve your mindset about cloud computing
One barrier that hinders cloud computing adoption is misguided, negative, or false mindset of some business owners and top management about cloud computing.
This problem arises because decision makers often think of cloud computing merely as an IT issue only, and not as a business strategy too. Thus, they delegate the tech-related decisions to junior employees.
However, the first thing you need to do is change your mindset about cloud computing and see it as a necessary business strategy as well as an IT solution that can propel your business to the next level.
The decision to adopt a cloud strategy is mainly a business strategy, not an IT strategy. Thus, it demands your full consideration and resource investment just like other critical strategies in your business.
2. Develop the foundations of a cloud-first strategy
Develop and embrace an enveloping blanket of cloud-first strategy in your busines. Start by focusing more on laying technical aspects for an effective cloud-first strategy.
By laying the ground work and technical aspects in place, you can build capacity to implement a cloud-first strategy and multi-cloud solutions for extracting business benefits that yield greater profitability levels and give you a competitive advantage.
Channel your investments to the best cloud solutions for advancing cloud computing in your business.
3. Unleash the power of cloud computing in your business
After laying the foundations of cloud computing, start using it to do your job better and meet your business objectives more efficiently.
Unlash the power of cloud computing in your business in any or all of the three main service models of cloud computing – Infrastructure as a Service (IaaS), Platform as a Service (PaaS) and Software as a Service (SaaS) – also collectively called the cloud computing stack.
If you sense your organization is reluctant to adopt cloud computing, then make them understand the importance of the cloud and benefits of cloud computing.
Some of these benefits include improving accessibility by facilitating access of applications and data from any location worldwide and from any device with an internet connection, streamlining marketing and accounting processes, offering scalable computing resources hence saving on cost of acquiring, maintaining and stuffing, and much more.  
4. Plan for cloud adoption and maturity
The complexities of cloud computing can be daunting. It may take some time for organizations and their teams to get a handle on a cloud-first strategy, so plan for it well.
Plan and make room for the development of skill sets, as well as organizing training programs and allocating adequate space for improving cloud computing processes. It is these processes that lead to progress and then maturity. Thus, be considerate and strategic across diverse maturity phases.
5. Choose the right cloud service
Besides deciding on the best deployment model, also choose the right cloud service that works best for your multi-faceted organizational needs. That means you need to understand your specific business needs before you can effectively select a suitable provider.
Of pivotal importance is clarifying your specific requirements and minimum expectations in advance. Then, you can compare different providers and their offerings to find the right service for you.
Once you know what you want, you can embark on a thorough research process to arrive at the best choice. Read online review and align, rank, and select the best cloud alternatives.
Some of the top cloud providers out there include Amazon Web Services, the leader in IaaS and branching out, Google Cloud Platform and Microsoft Azure for data management and deploying and operating applications on the web, and Salesforce software as a service for customer relationship management and customer success.
6. Streamline communication channels
Having a communication plan for driving your cloud strategy is crucial. Everyone in the business should understand the values and goals of the business and be able to communicate effectively with one another for the smooth deployment of cloud computing and implementation of cloud-based services.
Adherence to procedures and policies must also be top of the list for using cloud services. Other considerations when planning an effective communication plan for your cloud strategy include targeting all levels, choosing the right messages, leveraging diverse lens channels, and personalizing as necessary.  
7. Evaluate and adjust your cloud strategy on an ongoing basis
Not all cloud strategies are the same; and not all bring the same results.
The implementation time of some strategies may also vary, with most ranging anywhere from 60 days to 2 years. This period depends on factors such as the size of the business, the nature of services and cloud migration, and the organizational capabilities and compliances.
To ensure the success of your cloud strategy and business, evaluate the effectiveness of your methods on an ongoing basis and adjust them as necessary.  Anticipate where the market is going and adapt accordingly.
The potential benefits of having a cloud computing strategy are truly immense from reducing your time-to-market to cutting business costs by utilizing cloud infrastructure and enhancing collaboration efficiency that leads to more innovation, efficient processes and increased success for your business.
With a cloud computing strategy, you really can stay a step ahead of the game in your niche.