13 Places to Find the World's Best Pizza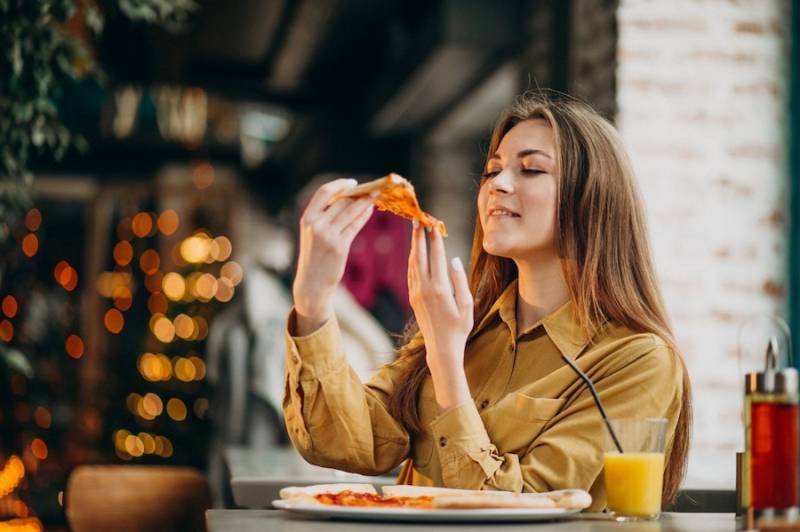 Alright, folks, listen up! Let's talk about something near and dear to our hearts: pizza.
Seriously, is there anything better? It's a worldwide obsession that started in Naples and has taken over the globe. But here's the real challenge: finding the absolute best slice in town.
Lucky for you, we've done some serious sleuthing and compiled a mouth-watering list of the top 10 pizza joints on the planet.
Get ready to feast like never before!
 
1. Skylark, Peckham
Listen up, pizza lovers! In all of London, we've got the inside scoop on the best darn pizza joint. And you won't find this place on any old street corner – it's Skylark, the rooftop restaurant in Peckham.
We kid you not, these guys know how to sling some serious pies. From the perfectly crispy crust to the ooey-gooey cheese, every bite is like a slice of heaven.
And don't even get me started on the toppings – they've got everything from classic Margherita to out-of-the-box creations like truffle mushroom and spicy salami. 
So next time you're jonesing for a pizza fix in London, take our advice and head straight to Skylark. Your taste buds will thank you!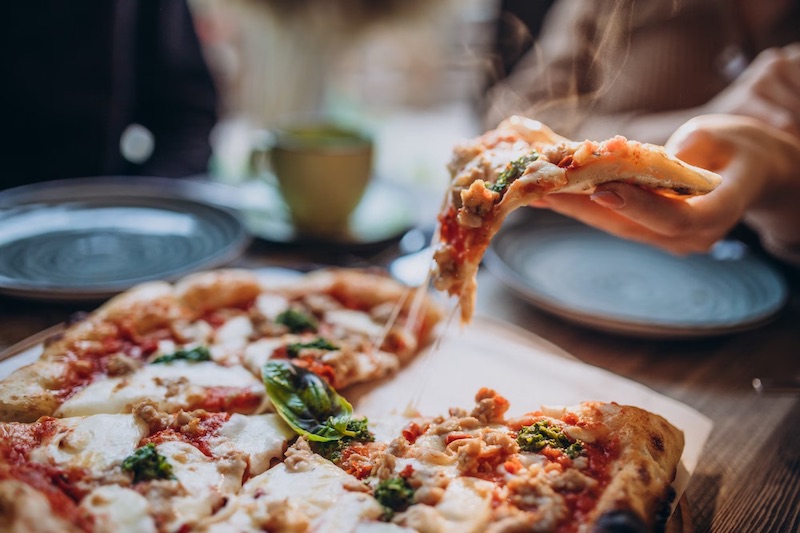 2. Di Fara Pizza, New York City
You need to make a pilgrimage to Brooklyn and experience the holy grail of pizza: Di Fara Pizza. This legendary spot has been dishing out mind-blowing pies for over 50 years.
And get this, the pizzas are crafted by the one and only Dom DeMarco, a true pizza wizard who puts his heart and soul into each creation.
Using only the finest ingredients like fresh mozzarella, San Marzano tomatoes, and a sprinkle of aromatic basil, these pizzas will blow your taste buds away.
Trust me, you can't afford to miss out on a slice of pure pizza heaven at Di Fara Pizza.
 
3. Pizzeria Mozza, Los Angeles
So, let us break it down for you. Pizzeria Mozza is the ultimate dream team brought to you by Mario Batali, Nancy Silverton, and Joe Bastianich. These guys know their stuff when it comes to pizza.
Picture this: a wood-fired oven, fresh ingredients, and toppings so good they'll make your taste buds do a happy dance. If you want a slice of pizza heaven in LA, this is the place to be.
 
4. L'Antica Pizzeria da Michele, Naples
Craving some legit Neapolitan pizza? Look no further than L'Antica Pizzeria da Michele in Naples. They've been slingin' pies since 1870 and their margherita pizza is the stuff of legends.
Picture this: fresh tomatoes, melty mozzarella, and a sprinkle of basil. Get ready for a taste explosion!
 
5. Goodfellas, Staten Island
There's no doubt that Goodfellas serves up one of the best pizzas in Staten Island on the entire East Coast. But what makes their pies so unforgettable?
Sure, the fresh ingredients and homemade sauce help, but it's the secret dough recipe that really takes the cake – or should we say, slice.
And don't even get us started on the variety of toppings. From classic pepperoni to creative combos like shrimp scampi and bacon cheeseburger, there's a pizza for every palate.
But the real magic happens when that piping hot pie comes out of the oven and onto your plate. The crispy crust, gooey cheese, and perfect blend of flavors are enough to make anyone a loyal Goodfellas customer.
Trust us, your taste buds won't regret a trip to Staten Island.
 
6. Pizzeria Beddia, Philadelphia
Pizzeria Beddia in Philly is no joke. People are hailing it as one of the best dang pizza joints on the entire planet.
But here's the catch, folks - they only dish out 40 pies a day. That means if you snooze, you lose. So set that alarm, get your behind out of bed early, and make a beeline to this joint.
Trust me, it's worth it. They cook their pizza in a wood-fired oven, using the freshest ingredients, like their homemade mozzarella and San Marzano tomatoes.
Don't miss out on this mouthwatering experience, my friends.
 
7. Tokyo Pizza, Tokyo
Hey pizza lovers, have you heard about Tokyo Pizza? They've got some seriously awesome pies in the heart of Tokyo.
Picture this: mouthwatering Neapolitan-style pizza topped with miso-marinated eggplant, spicy cod roe, and creamy burrata cheese. Your taste buds are in for a wild ride!
Don't miss out on this pizza nirvana.
 
8. Gino Sorbillo, Rome
If you're craving the tastiest Neapolitan-style pizza in Rome, look no further than good ol' Gino Sorbillo.
We're talkin' fresh San Marzano tomatoes, ooey-gooey mozzarella, and some top-notch olive oil.
Trust us, your taste buds will thank you!
 
9. The Mitre, Richmond
If you're looking for a slice of Naples in the heart of Richmond, then The Mitre will not disappoint!
It's not often you find the best pub in Richmond with a full-blown pizza kitchen inside, let alone one that serves up some of the best Neapolitan pizzas this side of the ocean. But that's exactly what Rudi's Kitchen does, and boy do they do it well!
The secret lies in the authenticity of the ingredients, from the locally sourced flour to the imported San Marzano tomatoes and buffalo mozzarella. All of which, when combined and fired up in the oven, create a taste sensation that'll have you feeling like you're dining al fresco on the streets of Naples itself.
So, whether you're a pizza aficionado or simply looking for a good, hearty meal, head on down to The Mitre and indulge in a slice of pizza perfection from Rudis Kitchen.
Your taste buds will thank you!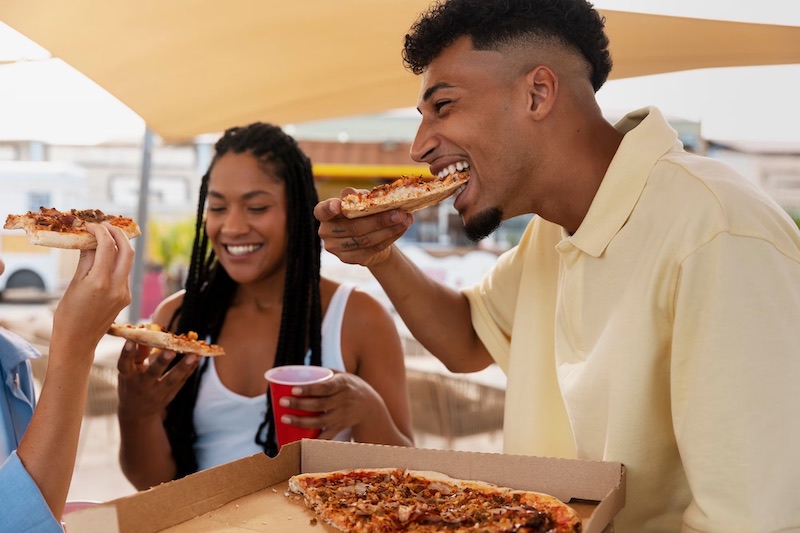 10. 800 Degrees Neapolitan Pizzeria, Los Angeles
Ever tried 800 Degrees Neapolitan Pizzeria? This awesome pizza chain is taking over the world!
Get ready for some mouthwatering Neapolitan-style pizza cooked to perfection in a wood-fired oven. And the best part? You get to be the pizza boss and create your dream pizza with a crazy assortment of toppings.
Trust us, your taste buds will thank you!
 
11. Gjelina, Los Angeles
Looking for a slice of heaven in Venice Beach? Look no further than Gjelina – the go-to rustic restaurant for the best pizza in L.A. Their wood-fired oven gives the pizza a crispy, smoky goodness that's out of this world.
And the toppings? Think kale, ricotta, and a spicy kick of chili oil. It's a pizza lover's dream come true.
 
12. Pizzeria Bianco, Phoenix
You won't believe your taste buds when you sink your teeth into the pizzas at Pizzeria Bianco in Phoenix.
Seriously, this place is legendary and has been crowned one of the BEST pizza joints in the whole of the United States! They whip up authentic Neapolitan-style pies that are cooked to perfection in a wood-fired oven.
The ingredients? Oh, they're as fresh as can be, and the toppings? Let's just say they're out of this world, like their house-made fennel sausage and roasted red peppers.
Get ready for a pizza party like no other!
 
13. Pepe in Grani, Italy
Meet Pepe in Grani, the pizza mecca in the charming town of Caiazzo, Italy. Run by the pizza master himself, Franco Pepe, this place is a legit pizza heaven.
People from all corners of the globe agree that it serves some of the best pizza on the planet. And no wonder! They use only the freshest ingredients like San Marzano tomatoes, creamy mozzarella, and super fancy extra-virgin olive oil.
Get ready to have your taste buds blown away, my friend!
 
Conclusion
It doesn't matter if you're chilling in the Big Apple, roaming the streets of London, or jonesing for delicious pizza in Tokyo, because these oh-so-amazing spots are scattered all over.
Get ready to have your taste buds tickled and your pizza dreams come true. So, go on, grab a slice (or heck, a whole dang pie) and dive into pizza heaven. Bon appétit!