Superfan Creates Giant 'Prawn Ring' Christmas Wreath for Her Front Door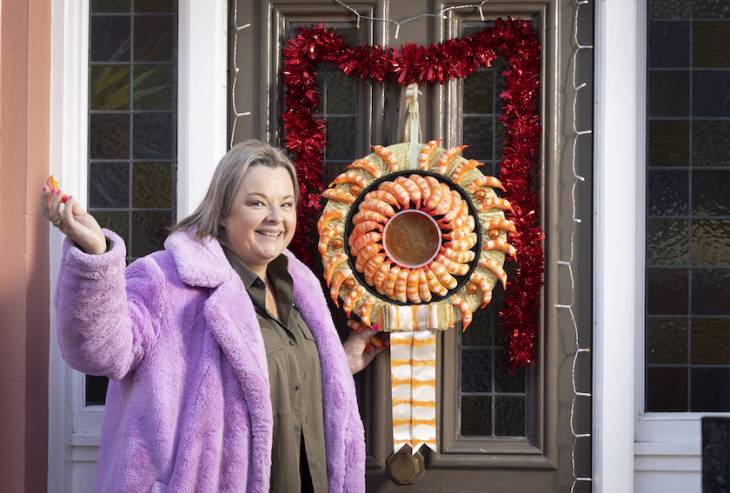 Artist Yvette Driver created her own 'supersized' king prawn ring to decorate her front door for the festive season (Image: Iceland).
A woman from Brighton has ditched the traditional Christmas wreath this year in favor of one made entirely of king prawns. That's right, KING PRAWNS. Why?
Yvette Driver, is so obsessed with Iceland Food's King Prawn Ring that she decided to make a supersized version for her front door this year. 
With twenty-five prawns and a sweet-chilli dip centre, the work looks exactly like the iconic Christmas party treat.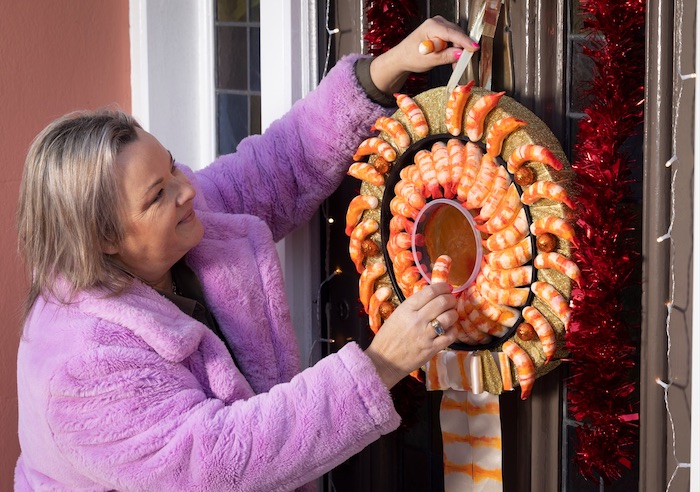 Iceland Foods is recognized as the UK's leader in frozen food and operates over 950 stores across the country, together with a multi-award-winning online shopping service. It prides itself on being a convenient and friendly place to do the family's weekly shop, as well as meet everyone's daily top-up shopping needs for fresh, chilled, frozen food, and groceries. 
As people up and down the country are embracing the festive feeling, none more so than Iceland superfan and artist Yvette Driver. The Brighton native has taken her love for the iconic party food dish of the Iceland Luxury King Prawn Ring to the next level, by making her own giant festive wreath to place on her front door.
Yvette took to social media to share her new and unusual Christmas decs by posting a snap of the wreath hanging proudly on her front door with the caption; '@icelandfoods look what I made in honour of the best Christmas product out there, your iconic Prawn Ring!'.
Yvette, a self-confessed Iceland superfan, said:
'I'm so obsessed with the iconic King Prawn Ring, I decided to make my own supersized version for my front door this Christmas!'.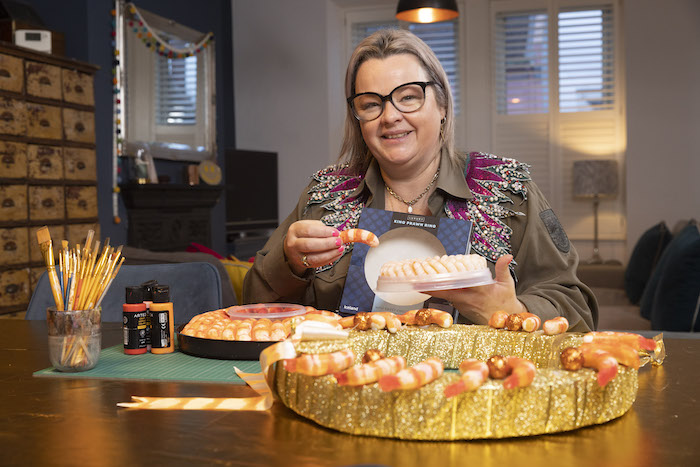 The wreath itself is the epitome of Christmas, with twenty-five perfectly pink prawns, all tied together with a silky, prawn-coloured ribbon. 
She posted the iconic creation to her social media account (@yvette.driver.design), and the frozen food retailer was so bowled over with Yvette's work, they reposted it on their own social media to rave about how much they loved the wreath to their followers.
Casper Nelson, Marketing Director at Iceland Foods said:
"This is one of the best Christmas decorations we have ever seen. We thought nothing could be more iconic than our prawn ring, but Yvette has gone and made it more so!".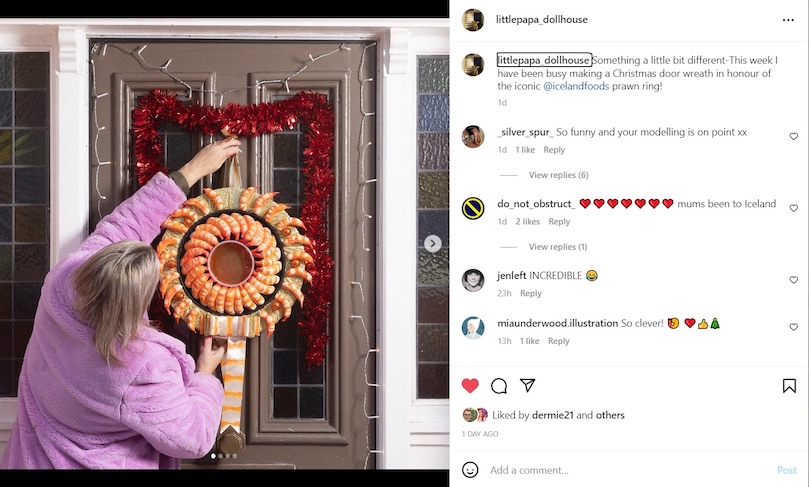 Iceland has won multiple awards for the quality of its food and service. Recent honours include being named Best Online Retailer and Best Frozen Food Retailer at the Retail Industry Awards 2018. Iceland was also named best UK supermarket for customer service in the 2018 and 2019 UK Customer Satisfaction Index.
Since 1970, Iceland has been proudly demonstrating to shoppers just how the "Power of Frozen" can deliver an extensive choice of high quality, great-tasting food from fine sources around the world at great value prices, while naturally generating low levels of food waste.
In fact, research conducted by Manchester Metropolitan University and cited by Island has suggested that switching to frozen food can reduce household food bills by as much as £1500 a year.
Shoppers can get their hands on their own prawn ring from Iceland's Christmas party range from their local store or online via the supermarket's website.