Alibaba's Split Heralds New Era of Opportunities in China for Investors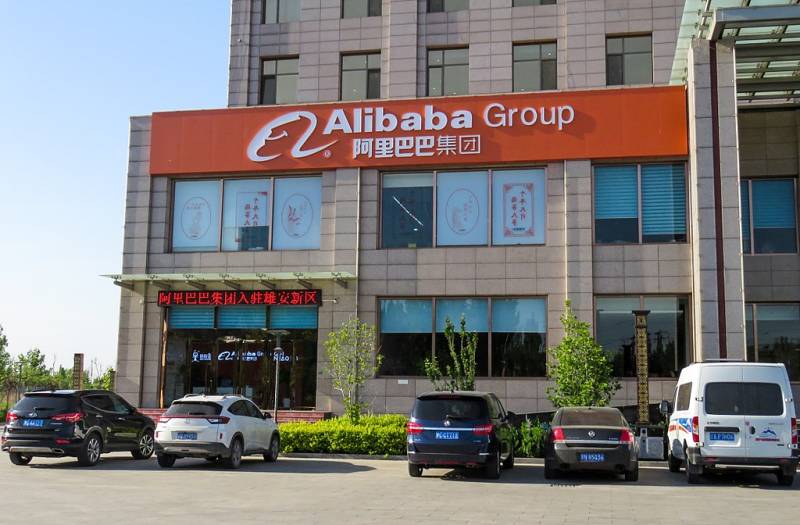 Alibaba Group provisional office at Xiong'an. Photo via Wikipidia.
In a major development, Chinese mega-conglomerate, Alibaba, said it will split the company into six business groups. This is the most significant reorganization of the e-commerce giant in its 24-year history.
Five of the six units that will be carved out of the company will explore raising fresh funding and initial public offering (IPO) options. The six units Alibaba will split into are: Cloud Intelligence Group, Taobao Tmall Commerce Group, Local Services Group, Cainiao Smart Logistics Group, Global Digital Commerce Group, and Digital Media and Entertainment Group.
The break-up of Alibaba heralds the start of a wave of "enormous opportunities" in China for global investors, says the CEO and founder of deVere Group, one of the world's largest independent financial advisory, asset management and fintech organizations.
Nigel Green of deVere Group spoke after the Jack Ma-founded business empire said on Tuesday, March 28 it is planning to split into six units and explore fundraisings or listings for most of them.
Alibaba, a multinational technology conglomerate, operates various e-commerce, retail, and technology businesses, including online marketplaces, payment systems, cloud computing services, and digital media and entertainment platforms.
The deVere CEO notes:
"This overhaul is the biggest restructuring in Alibaba Group's 24-year history. It is hugely significant, not only because it's an organization that has huge influence over the world's second largest economy, but because we also expect it to represent the end of Beijing-led regulatory crackdowns on various sectors, including tech."
China has been a magnet for foreign investment for decades as it typically offered buoyant returns and growth potential. But in the last couple of years, there have been a slew of investors shunning the country.
Investors are claiming a myriad of reasons for pulling out. "One of the main reasons has been Beijing's unpredictable, full-throttle regulatory crackdowns," says Nigel Green.
One of the most notable regulatory crackdowns in recent years has been on the tech industry. In 2021, the Chinese government introduced new regulations that targeted major tech companies, including Alibaba and Tencent. These regulations included restrictions on monopolistic practices, data privacy, and foreign investment in the sector.
This led many global investors becoming extra cautious about investing in Chinese tech companies, as they feared additional regulatory blitzes and uncertainty. In turn, this led to a decline in the value of some Chinese tech stocks and a decrease in foreign investment in the sector.
In addition, the government also introduced new tough regulations in other sectors, such as education and real estate, which again triggered panic and uncertainty for investors because the regulatory attacks were perceived by many as highlighting the Chinese government's increasing push for control of private enterprise.
"The news of the splitting-up of Alibaba will be welcomed by investors because it shows Beijing is "cooling its corporate crackdowns" and because the restructuring provides more protections," says the deVere CEO. "Any new regulations will now likely not impact the whole organization, rather the individual division that that regulation covers."
Nigel continues:
"This is a landmark moment. We expect it to herald the start of a wave of enormous opportunities in China for global investors as other tech titans, and major organizations in other sectors, make similar moves as Beijing appears to be becoming more pro-private enterprise.
The timing is also bullish for investors as the world's second largest economy re-opens after years of draconian lockdowns due to Covid. Also because China is transitioning from an export economy to a consumption one that, ultimately, will be more sustainable." 
He concludes:
"Alibaba's break-up will reignite interest and, therefore, capital inflows from global investors seeking to build long-term wealth."