What You Ought to Know About Ethernet Networks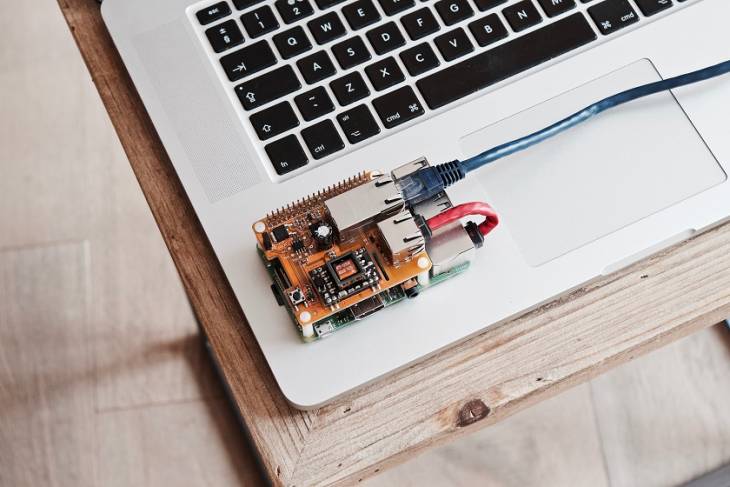 Computer networking is an integral part of almost every sector of our lives today. We rely on computer networking for a wide array of purposes, including business, academics, and personal use. In Networking technology, there are various networks like Local Area Networks (LANs), Wide Area Networks (WANs), and Wireless Local Area Networks (WLANs).
And we have systems or protocols to operate and regulate these networks to store, access, categorize, and transmit information across various devices and networks. One such system is called Ethernet, and it is the most common physical layer LAN technology used today.
You've heard about the internet, of course. But do you know about Ethernet? It is one of the most popular types of computer networking.
The world of networking is pervasive and used very commonly in almost all sectors of our lives. You might be connected to one while reading this. But for an average computer user, it's a little complex to understand the set-up and mechanism of Ethernet.
In this article, we'll explain the basic things you need to know about Ethernet in a way that a layperson can easily understand. So, let's start with the fundamentals.
What is Ethernet?
Ethernet is a protocol, or a computing system consisting of a set of rules or common network language, used to connect several computers or devices in a wired local area network (LAN) or wide area network (WAN).
Ethernet's geeky term is protocol 802.3 given by the Institute of Electrical and Electronics Engineers (IEEE). It is a method to connect different networks using wires and cables, enabling them to communicate with each other.
The networks are connected in a way that enables the users to send data across the connected systems. The communication protocol is used to transmit and receive data through cables.
The Ethernet network utilizes various topologies (arrangement of elements of a communication network) like bus, ring, star, and so on. Star and bus are the most commonly used topologies.
Types of Ethernet Networks
There are various types of Ethernet networks:
Fast Ethernet – As the name suggests, the Fast Ethernet network provides a higher transmission speed. In technical terms, it would be a network that can transmit data at a rate of 100 Mbps utilizing a twisted-pair cable or a fiber-optic cable.
Gigabit Ethernet – The Gigabit Ethernet is capable of transmitting data at a rate of 1000 Mbps. It is the most popular Ethernet network out there and is commonly used in applications utilizing multimedia and Voice over IP (VoIP).
10-Gigabit Ethernet – We also have the 10-Gigabit Ethernet, which is 10 times faster than the Gigabit Ethernet.
Switch Ethernet – This is a network equipment that allows transferring data from one device to another within the same network without disturbing the other devices.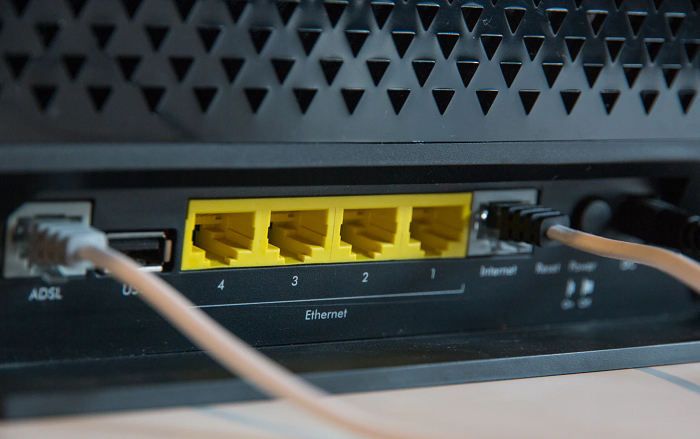 Setting Up an Ethernet Network
To set up the types of Ethernet networks discussed above and their respective topologies, you'll require specific products to build a working Ethernet network, including:
A Router or an Ethernet gateway
An Ethernet gateway is popularly known as a Router. It's a common access point to all the other networks as it is connected to the data lines of different networks.
A Router is responsible for forwarding data packets to different networks by recognizing the IP addresses on data packs, figuring out the destination it's coming from, and the ultimate destination. It then utilizes the Routing Information Base (RIB), a data table consisting of the list of routes and the distance associated with each route.
After determining the destination, it transmits the data packs to different networks using RIB.
Network interface cards
Network interface cards are used to connect a PC to a network. They are known as NICs, and they enable a physical connection between a network and a PC's internal topology.
NICs have three different varieties: 8-bit, 16-bit, and 32-bit. The bits make a difference in the transfer speed of data.
Some NICs can automatically configure the connection, while others are configured manually through a set-up program and/or DIP switches.
Network Interface cards are available for almost all networking standards.
Transceivers
Transceivers allow users to connect various Ethernet media. They are also known as Medium Access Units (MAUs).
Most computers and network interface cards come with a built-in 10BASE-T or 10BASE2 transceiver. Because of it, they can be connected to the Ethernet directly without any external Transceiver.
Several Ethernet devices have an attachment unit interface (AUI) connector, enabling users to connect other mediums using an external transceiver.
Cables
Cables are an essential product to set-up an Ethernet network. They essentially enable the transmission of data from one network to another.
Along with the other products required in the Ethernet set-up, cables play an integral part because they determine data transmission speed. The network stability and accuracy also depend upon the types of cables and wires used.
Building a working Ethernet network for school, office, or your house requires quality network cables as it directly impacts the functionality.
There are various types of cables, such as Cat-5 cables, Cat-6 cables, Cat6e cables, and more. "Cat" simply stands for "Category." The number that follows "Cat" indicates the specification version supported by the cable.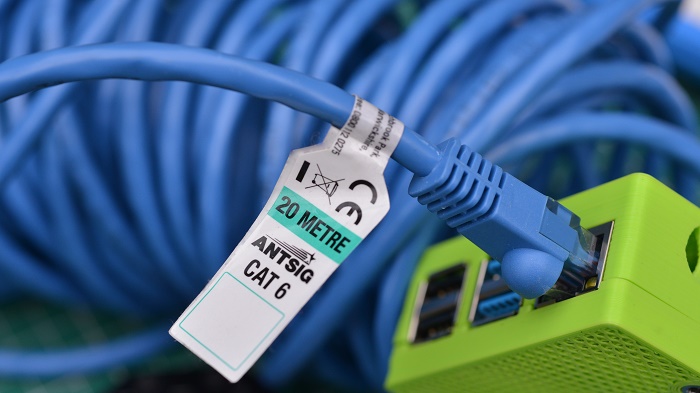 Be careful while selecting your Ethernet cables because, as already mentioned, they have an impact on your data transmission speeds and stability.
While you may still find Cat 3 and 5 cables in the market, you should avoid them because they're slow and discontinued. Both Cat 3 and Cat 5 Ethernet cables are practically obsolete.
As a general rule of thumb, go for higher "Cat" numbers as they represent faster speeds and higher frequencies, measured in megahertz (MHz). But make sure the cables' capability that you pick is according to the type of Ethernet network you want to set-up.
Software
Apart from the physical products mentioned above, you also need powerful software to manage the Ethernet network.
Update to the latest Windows or Mac operating systems. That will provide you with the best default capabilities to manage the network, or you can also use third-party software.
Wi-Fi vs Ethernet
The fundamental difference between Wi-Fi and Ethernet is the use of wires. Ethernet involves the use of special cables, while Wi-Fi does not.
Wi-Fi is very convenient and is not as complex as the Ethernet network to set-up, but Ethernet is more capable than the Wi-Fi connection in terms of connection, reach, and stability.
Certain cables used in Ethernet set-up are expensive, but the quality is worth the money spent. So, it depends on your preferences and budget when choosing between Wi-Fi and Ethernet.
Having covered the basics of Ethernet, including the definition, types, and products required to set it up, you can now make an informed decision about this networking option. Good luck.