Why You Should Be Cautious When Doing Your Own SEO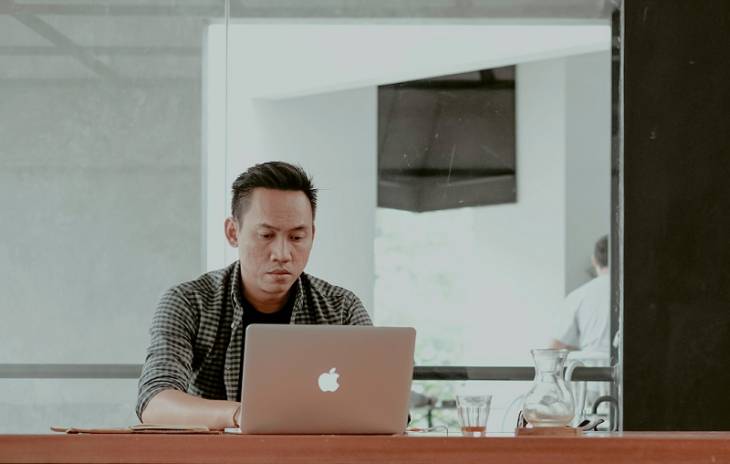 With the availability of hundreds of tutorials and guides online, welcome to the era of DIY where everyone is born an expert or can become one in no time at all.
But is it wise to venture to do your own SEO?
It's one thing to do background research and gather additional information about Search Engine Optimization (SEO), but that's entirely different from taking on this massive responsibility by yourself. Like many of the disclaimers you've seen on reality shows, "This should not be attempted by individuals at home," SEO often falls into the same category.
The desire to learn something new and conquer the realm on the unknown is an admirable quality. But, let's face it, many times people end up getting even more confused than when they started. Or worse, falling asleep trying to comprehend the terminology.
However, as an entrepreneur, you must weigh the long-term consequences and how the decisions you make will impact the bottom line of your business.
In the effort to save a few bucks, you might have considered tackling SEO on your own instead of hiring an expert. Although there have been several success stories circulating the internet about self-made SEOs, it is not for everyone.
Reasons Why DIY SEO Might Be a BAD Idea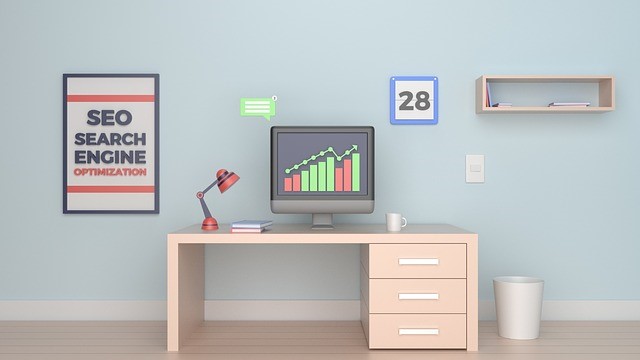 Here are some reasons that can make your attempt at doing SEO for your business on your own a bad idea.
1. You could be dealing with outdated information.
Almost all entrepreneurs know that SEO is vital for their business. They still believe they can do it themselves. Self-education is great, but what happens if you are getting information from out-of-date sources?
Looking at the post date is important. If you're wondering what's the worst that can happen, then think again. Google updates its page ranking algorithms regularly. Articles or blogs written five to ten years ago are not relevant today.
It's rather time-consuming to research, comprehend, and implement current SEO techniques. If you spend a majority of your time on SEO, it may compromise other aspects of managing your business. An effective SEO campaign requires constant work.
So, it's not something that you can do whenever you have a few spare moments. To be successful, SEO must be a part of daily upkeep.
2. You need the complete package.
SEO is more complicated than it seems. Multiple aspects must be examined in this field. It's not only about gaining for a few more clicks or conversions per month, rather it's also about guiding the company towards continuous growth, increasing traffic, acquiring more leads, getting higher conversions, promoting expansion, and much more. Hiring the services of an expert and reputable SEO agency can provide you with a complete SEO package to assist in all of these areas.
Expert SEO agencies have expertise to explore new ways to solve issues creatively and effectively, as well as capacity to bring direction and vision to your business' SEO strategy. Plus, they have training and experience that encompasses all aspects of the trade, such as Social Media Marketing, Reputation Management, Link Building Services, Content Creation, Blog Management, and more.
3. Your tactics may not be as effective.
Needless to say, a professional SEO agency has the resources, knowledge, and time to focus on what really matters. They have information about the latest methodologies needed to achieve SEO success. Whereas you have to distribute your attention on all aspects of the business, they can concentrate on just one thing—Search Engine Optimization. So, they can do it a lot better than you.
Why not apply the old 'divide and conquer' strategy? Allocate different people to handle different departments of your company to allow everyone to implement their skills in an area that they know best.
4. You may not get the right results.
If you are second guessing which technique to apply, that means that you're not sure what the results will be. Most people who undertake DIY projects, contribute 50% of their time to research and troubleshooting. That's not really the most efficient use of your time and resources.
Increased website traffic or a better ranking in SERP may indicate that you're on the right track with a DIY SEO effort. But if you don't get the correct outcome the first time around, you'll have to use trial and error to see which method can bring about the desired effects. Again, that's not very efficient.
On the other hand, SEO experts not only know which strategies work best that they can use to bring the desired results, but they can also do the job more efficiently and effectively.
5. It will be more costly.
An SEO agency that has an established success record relies on an effective system to promote their client's online visibility, direct more traffic to the website, and create greater conversions. They know which techniques need to be implemented right away.
When you attempt to do this on your own, you may need to execute several processes before any positive results are obtained. This can be costly as you constantly make changes to try and figure out what works and what doesn't, not to mention the time and effort that is wasted as well.
6. It takes longer.
When you don't know which technique to apply, it will take longer to achieve those much-awaited results. Companies that have invested in SEO will no doubt notice changes a lot quicker than you, gaining a competitive edge.
7. You may be losing potential customers.
Yes, it is true, time is money. While you are tinkering away with ideas, other companies are claiming your customers and high-ranking spot in search engines like Google. With their SEO on track, they are able to build a reputation and win customer satisfaction and trust faster than you. Obviously, it is these very customers that drive sales and revenue. And you could be missing out.
8. No one shares all their secrets.
SEO is a vital component of any business website today. And it's become a highly on-demand skill and industry. Do you honestly think SEO pros will share all their secrets of the trade online—for FREE? No, they won't.
If everything that's needed to improve your SEO yourself can be found online, why would people be paying others to do it?
A professional is that expert who has the capabilities and skill to do a job exceptionally well. So there has got to be something he is doing better than everyone else—and he isn't telling.
Because they won't offer it for free, why not just go around this obstacle and hire them to do SEO for you for a reasonable fee? This way you can tap their knowledge and leverage it get great SEO results. Who knows, you might even learn some hidden industry secrets of your own by observing how they do their SEO.
Conclusion
It's time to jumpstart your company's SEO with a pro. Business owners dedicate at least 80% of their time on key activities that contribute to the bottom line and help them to stay ahead of the competition. Let other professionals help you handle some parts of your business tasks. You can't do everything all by yourself well.
But remember, it's not just about picking any SEO agency. You must select one that has experience in offering white hat solutions. They have to play by Google guidelines, or your company could end up paying hefting penalties, or worse, get removed from rankings altogether.
One thing you should avoid at all costs is going on a buying spree of links that point back to your website. Instead, aim at enhancing UX and delivering high quality content and services.

You might also like...